George's Restaurant at Hotel Éclat Beijing unveils new gastronomic journey
Share - WeChat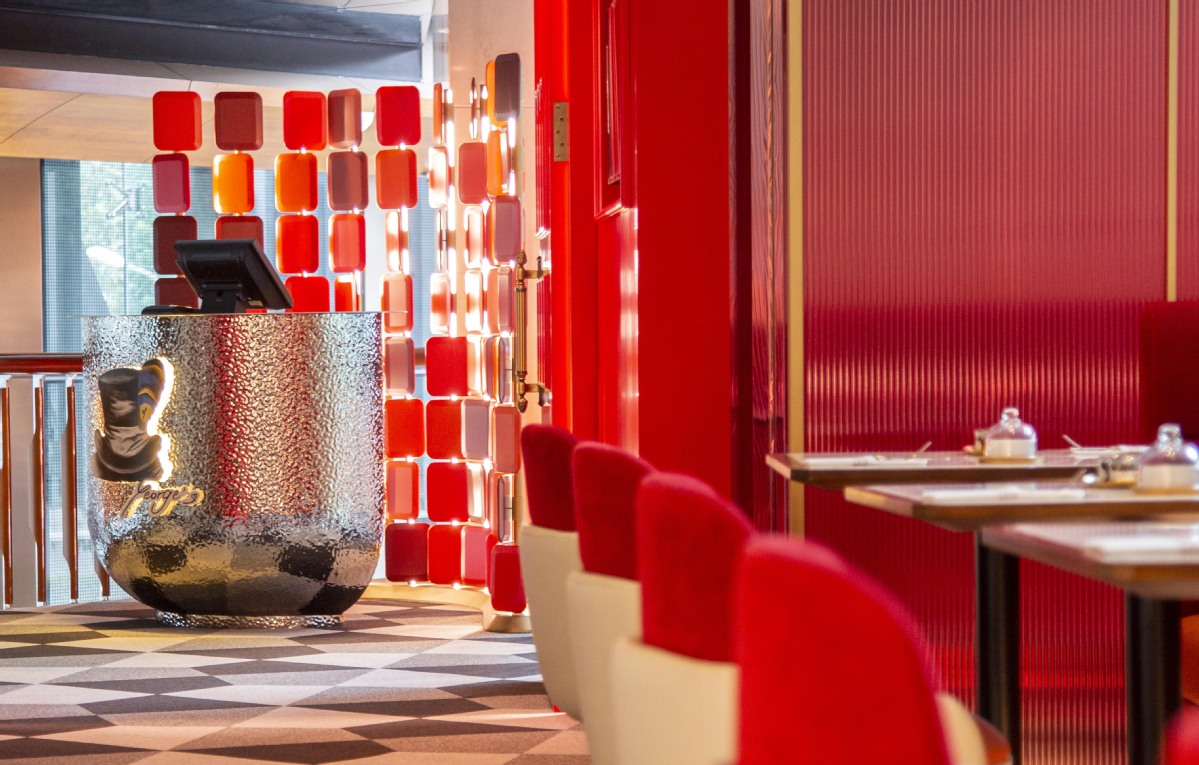 After undergoing an extensive renovation, George's Restaurant at Hotel Éclat Beijing is thrilled to unveil its bold new vision and signature vibrant red hue as it reopens its doors to guests. The revamped George's Restaurant is dedicated to providing an exquisite and artistic epicurean culinary journey.
A sense of inspiration
Undergoing a remarkable transformation that engages all the senses, George's Restaurant proudly adopts red as its central color, symbolizing energy, passion and an unwavering commitment to culinary excellence. Set within a romantic ambiance, it promises to be a dining experience unlike any other.
With a contemporary spirit that effortlessly merges nostalgia and modernity, it exudes the vibrancy of a dominant red palette. Each corner is adorned with elegant white accents and artful decorations, creating an atmosphere of romance and artistic culture.