Canada defeats USA in overtime to bag bronze at FIBA World Cup
Share - WeChat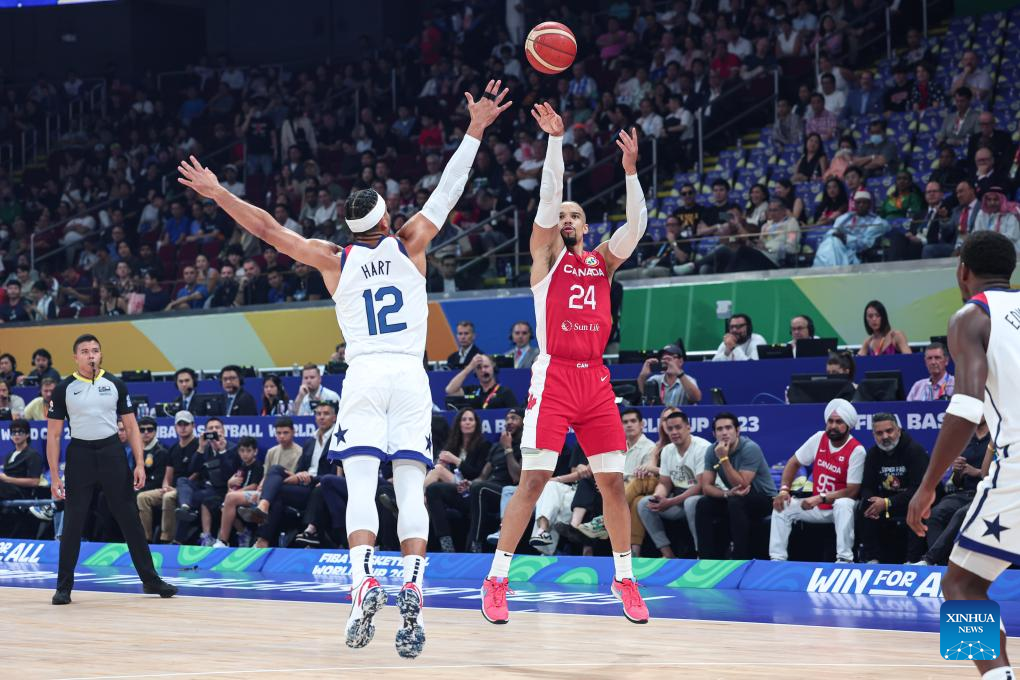 MANILA -- Canada edged out the United States 127-118 to secure third place at the 2023 FIBA Basketball World Cup here on Sunday, even as Mikal Bridges' dramatic corner 3-pointer pushed the game into overtime.
Dillon Brooks of Canada was on fire, sinking seven 3-pointers out of eight attempts for a joint tournament-high 39 points. He also set up a record for the highest points scored by a player in a medal-winning game in FIBA World Cup history.
Shai Gilgeous-Alexander contributed 31 points and 12 assists. The all-NBA first-team guard netted seven points in overtime, including a stepback 3-pointer that left Bridges in his wake.
With the victory, Canada became the 17th medal-winning team in FIBA World Cup history.
For the USA, Paolo Banchero, Brandon Ingram, and Jaren Jackson Jr. remained on the bench for the entire game due to reported illnesses. Anthony Edwards led the U.S. scoring with 24 points, while Austin Reaves chipped in with 23.
Bridges, who tallied 19 points, became the American hero with just 0.6 seconds remaining. He took the rebound after missing a free throw on purpose, and beat the odds to make his 3-pointer off-balanced.
The United States settled for fourth place in the 2023 FIBA World Cup. Following its seventh-place finish in 2019, this marks the first time the U.S. has gone back-to-back tournaments without a medal since the stretch from 1963-1970, where it placed fourth in 1963 and 1967, and fifth in 1970.
Most Popular
Highlights
What's Hot