Exports show steady growth in first 8 months
Share - WeChat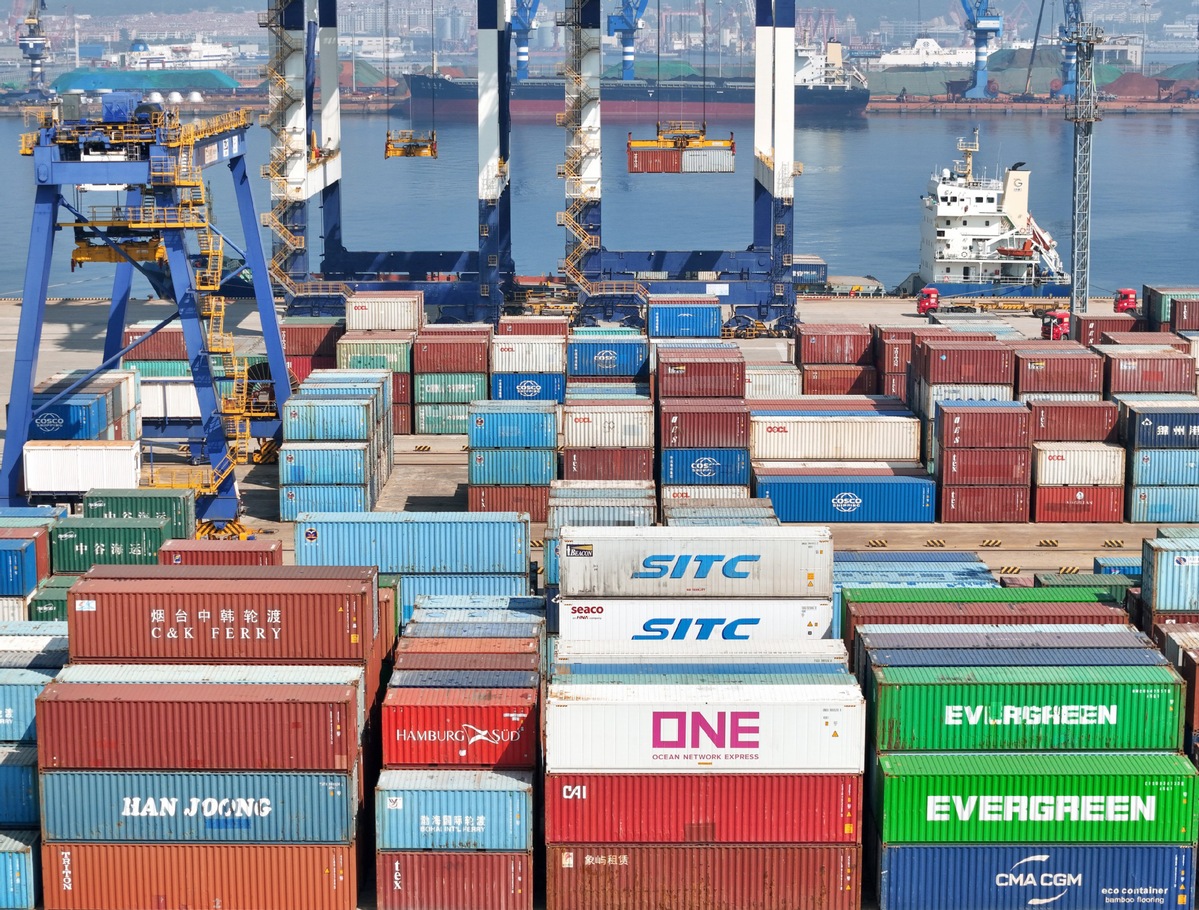 China's exports increased 0.8 percent year-on-year in the first eight months, despite lackluster overseas demand, rising protectionist pressures and intensifying geopolitical tensions, offering an encouraging boost to the country's economic recovery, said experts and executives.
However, they expected exports to continue to face increased pressure as the global economy, weighed down by rising prices and spiking interest rates, appeared to be heading toward a recession. They called for stronger policy support to help foreign-trade firms better navigate mounting headwinds.
In the January-August period, the country's exports amounted 15.47 trillion yuan ($2.11 trillion), while imports fell 1.3 percent from a year earlier to 11.61 trillion yuan, resulting in a slight decrease of 0.1 percent in the total foreign trade value, according to data released by the General Administration of Customs on Thursday.
In particular, exports in August dipped 2.5 percent year-on-year, customs data showed. The figure significantly beat analysts' expectations when compared with a 9.2 percent year-on-year plunge in July.
In month-on-month terms, China's exports grew 1.2 percent in August, reflecting short-term recovery momentum in the world's largest exporter of goods.
The August performance on the export front suggests an overall improvement in the nation's foreign trade activities, said Zhou Maohua, an analyst with China Everbright Bank.
Moreover, the monthly export value came in at $284.8 billion, well above the average amount for the same period over the previous five years, Zhou said, adding that this is attributable to China's constant efforts to optimize its trading structure and move up the global value chain.
In addition, analysts pointed out that the yuan has depreciated against the surging dollar lately, which has helped stabilize China's exports and improve its balance of payments to some extent as a result of the enhanced price competitiveness.
China's contribution to global trade in goods, as shown by WTO data, jumped from 12.7 percent in 2018 to 14.4 percent in 2022. But as the country's share of global trade in goods is already sizable, its future growth potential will be modest and will occur at a slower pace, said Zhao Guangbin, senior economist of PwC China.
To foster new drivers of export growth, China should keep abreast shifting global demand and take full advantage of its competitive edges to scale up shipments of tech-intensive green products highlighted by new energy vehicles, said Liu Ying, a researcher at Renmin University of China's Chongyang Institute for Financial Studies.
China saw steady growth in exports of mechanical and electrical products in the first eight months of this year, rising 3.6 percent to 8.97 trillion yuan and accounting for 58 percent of the country's total exports. Automobiles export, in particular, surged 104.4 percent year-on-year, according to the data.
Meanwhile, diversification of trading partners and better harnessing of the export commodity basket will help alleviate the impact of shrinking orders from Europe and the United States, Liu said, adding that high-level free trade agreements, such as the Regional Comprehensive Economic Partnership, with their benefits including tariff reduction and speedy customs clearance, will be leveraged to explore potential opportunities.
Greater government support should be channeled toward the many private firms, which serve as an important anchor of China's foreign trade, said Xu Yingming, a researcher at the Chinese Academy of International Trade and Economic Cooperation.
Private enterprises saw imports and exports jump 6 percent year-on-year to 14.33 trillion yuan in the January-August period. Their trade value represented 52.9 percent of the country's total, up 3 percentage points from the same period last year, according to the data.
Duan Weidong, general manager of Huafon Microfibre, a Shanghai-based manufacturer of microfiber materials, said that a series of preferential policies, such as customs clearance facilitation and tariff concessions, has enabled the company to bring down costs and land new orders with Vietnamese customers.
Going forward, as the global economic outlook is still likely to remain grim, the company, as well as its peers, expect the government to roll out more targeted support, such as export tax rebates and loans at lower interest rates, to help reduce their costs and increase their competitiveness, he added.
Ouyang Shijia contributed to the story.