International Diplomatic Sailing Race "He Gang Cup" sets sails
Share - WeChat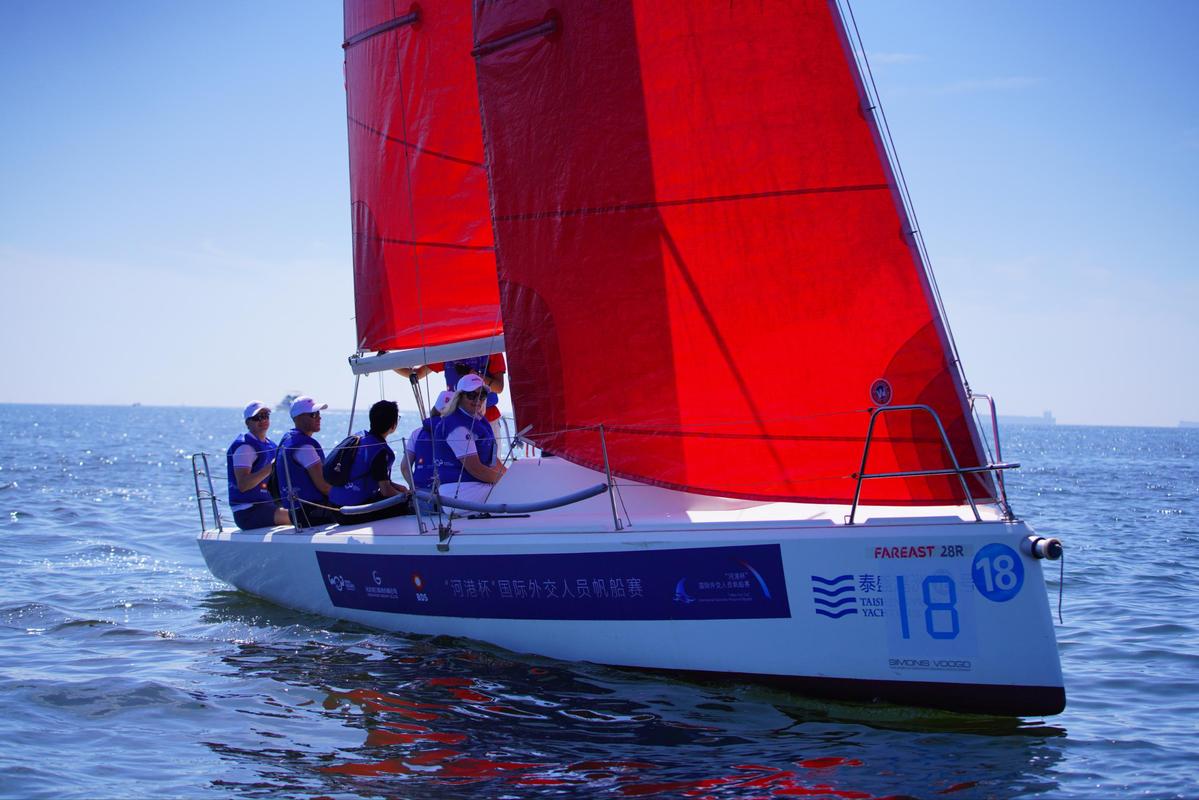 On Saturday, the "HE GANG Cup" International Diplomatic Sailing Race set off in Qinhuangdao International Tourist Port, with 10 teams comprised of diplomats from 12 embassies and missions in Beijing, as well as staff from the Beijing Diplomatic Service Bureau, competing fiercely in Xi Gang Sailing and Yachting Harbor.
As the event's organizer, Hebei Port Group has transformed Xi Gang and its surrounding waters into a world-class sailing yacht industry base, sailing training hub and racing base for Northeast Asia, attracting a large number of sailing enthusiasts each year searching for experience, training and racing.
This event will use sailing as a medium to create a worldwide sailing exchange platform, which in turn will help promote Qinhuangdao worldwide and assist Qinhuangdao in its efforts to become a well-known sailing and sports city.