Verstappen 'not fixated' on snatching win record at Monza
Share - WeChat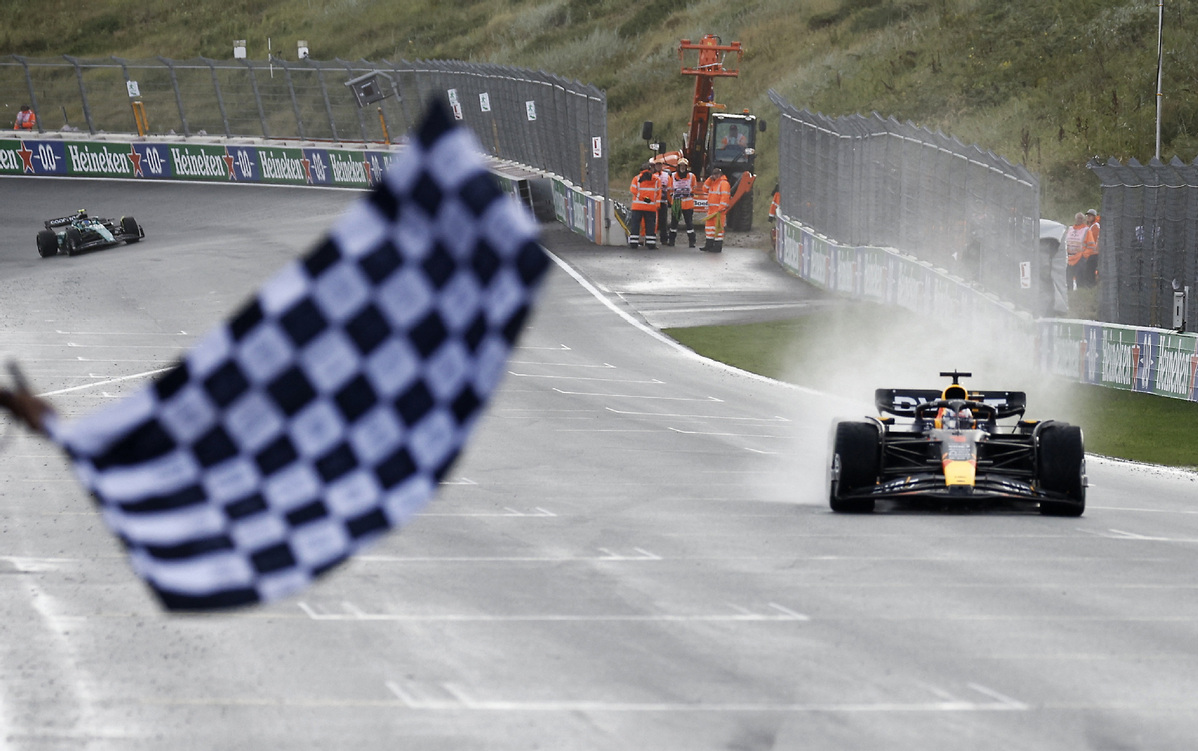 MONZA, Italy - Max Verstappen insisted Thursday that he is not putting himself under pressure to break the record for consecutive Formula One wins as the world champion prepares for the Italian Grand Prix.
Dominant Dutchman Verstappen is red-hot favourite to break in Monza the record of nine straight GP wins he shares with four-time world champion Sebastian Vettel after winning a dramatic race on home soil in Zandvoort last weekend.
"I mean I never thought that I would win nine in a row, first of all. But yeah, now that we are here of course I'm trying to win 10 but it's more that I want to just win. It's not about the number 10 in my head," Verstappen told reporters.
"I think it helps to just want to focus on the weekend. It's already difficult enough... we'll just get out there and see what happens.
"It's a crazy number but I'm also not really too fixated on it."
Verstappen delighted an army of home fans last Sunday by beating not just his rivals but also a powerful deluge to extend his lead at the top of the drivers' standings over Red Bull teammate Sergio Perez to 138 points.
The 25-year-old rated that victory the best of his nine-race winning run which has him on the cusp of making history.
"Last weekend, the rain. I mean it's so easy to make a mistake or go off the track... I was happy that we stayed calm and that we still won the race," he said.
Verstappen has overtaken seven-time world champion Lewis Hamilton in the past two years after controversially snatching the title from the Briton in the final race of 2021.
That campaign was one of the most exciting of recent times thanks to their fierce rivalry, and Verstappen said that Hamilton staying in F1 past his 40th birthday will be "good for the sport".
"At the end of the day it's good for himself and Mercedes because they've already been teamed up for a long time and for them to continue that partnership is of course great," said Verstappen after Hamilton penned a new Mercedes deal on Thursday.
"As for battles (between them) we just need to wait and see what happens between the teams and how everyone is going to perform next year as well."
AP