China loses to Puerto Rico to conclude FIBA World Cup group phase winless
Share - WeChat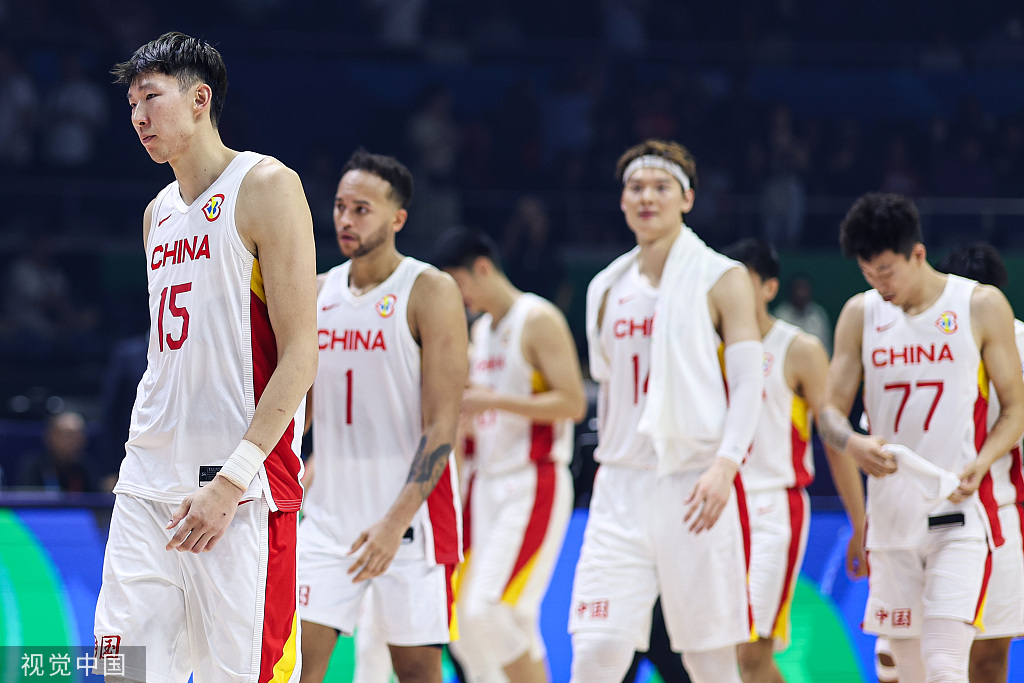 MANILA, Aug. - China completed its winless group phase after suffering a 107-89 defeat to Group B opponent Puerto Rico in the FIBA World Cup here on Wednesday.
China's backcourt duo of Zhao Rui and Zhao Jiwei scored 16 and 14 points respectively, while Li Kaier contributed nine points. In the paint, Zhou Qi secured eight points and grabbed five rebounds, whereas Wang Zhelin, who missed several easy opportunities, managed to score four points.
Tremont Waters led Puerto Rico with a game high of 22 points, and Ismael Romero achieved a double-double of 18 points and 10 rebounds.
China entered the game with two turnovers. Zhao Rui, the main scorer for China in its last two games, drove to earn four free throws to momentarily halt his team's slide.
When China struggled to organize smooth offenses, Puerto Rico guard Stephen Thompson Jr. pierced through the defense beyond the arc twice, enabling the 12 Magnificos Los Gallos to lead the first half by 15 points.
China staged a comeback in the middle of the third quarter, with Hu Mingxuan's steal, Zhao Jiwei's reverse layup, Fu Hao's 3-pointer, and Wang Zhelin's dunk.
However, this surge was quickly quelled by shots from John Holland and Tremont Waters. Through a late run in the quarter, and with Zhao Jiwei's buzzer-beater, China managed to narrow the deficit to nine points.
In the fourth quarter, Romero showcased his strength in the paint, while China's twin towers Zhou and Wang appeared to have exhausted their energy.

After captain, forward Zhou Peng twisted his ankle and was benched, China was forced to accept its third defeat in Manila.

"They (Puerto Rico) were well-prepared. They deserve this victory," said China's head coach Aleksandar Djordjevic.

"They capitalized on our defensive mistakes, which was impressive considering their wealth of experience and familiarity with this type of game."

Addressing China's waning strength in the last quarter, Djordjevic stated, "It's a term I consistently emphasize to them — momentum. There comes a critical juncture in the game where you require that momentum to alter the game's tempo.

Unfortunately, each time we fell behind, a significant momentum shift needed to occur, and it didn't. Whether it was a defensive or offensive lapse."

"Yet, this is basketball. We must understand that each possession holds significance and that every minute detail matters," Djordjevic affirmed.

Accordingly, both all-winning Serbia and Puerto Rico advanced to the second round, while South Sudan with one win and two losses, alongside China, were reassigned to the qualification 17-32 Group M. On August 31, China will face Angola, who finished in third place in Group A. Enditem