Final buzzer sounds on legend Yi Jianlian's career
Share - WeChat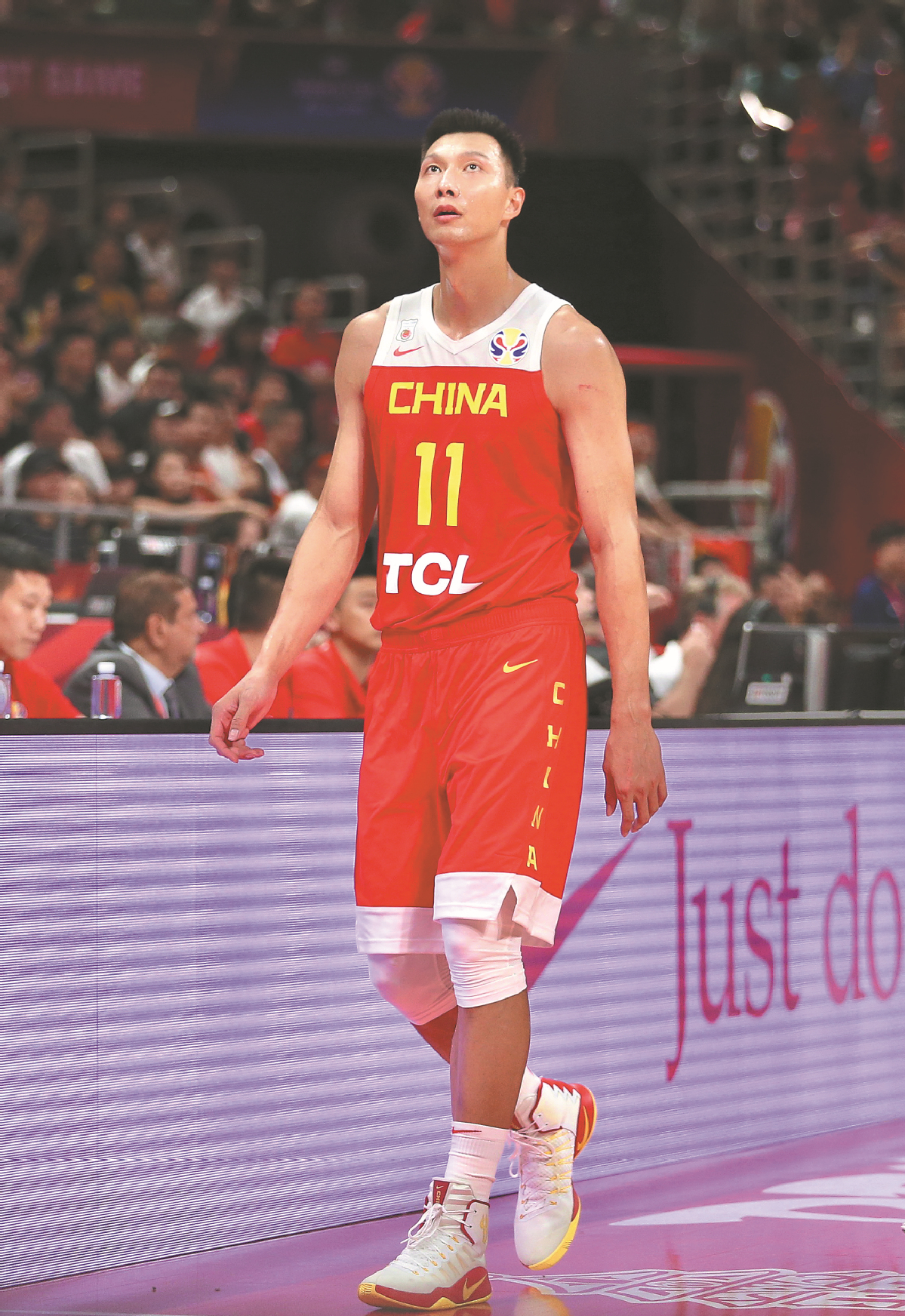 It was both expected and surprising.
The sudden retirement of Yi Jianlian, one of China's most iconic hoops stars, was met with mixed emotions. While fans wished the 35-year-old well and thanked him for all the good times, many also expressed their fears for the future of Chinese basketball as the nation's younger generation struggles on the world stage.
"Time flies. It feels like just a blink, and basketball has been with me for 21 years. After careful consideration, I have decided to end my basketball career today," Yi, a former Team China captain, posted on social media late on Tuesday night.
"Throughout this journey, I want to thank all my family, team leaders who helped me, coaches, teammates, rivals and agents.
"I especially want to thank the Chinese national team, which is sacred to me.
"Every time I wore the Team China jersey, I was proud and could feel the strength of our nation. Meanwhile, I want to thank my club, the Guangdong Southern Tigers who nurtured me and always supported me. They gave me the chance to represent and win honor for my hometown, and gave me a path to a bigger stage."
Yi's announcement, which was posted near midnight, dropped like a bomb on Chinese social media. In just a few minutes, the retirement became the top trending news on China's major platforms.
The hashtag "Yi Jianlian retires" had been viewed over 330 million times on Weibo by Wednesday morning as fans flooded social media with tributes to their hero.
"The Guangdong Southern Tigers understand and respect Yi Jianlian's decision to retire, and we wish the best for him," read an announcement from Yi's CBA club on Wednesday morning.
"Yi Jianlian is an outstanding player from Guangdong, and remains the brightest star of our team. Throughout his career of more than two decades, he has made tremendous contributions to the club and Chinese basketball. He has left so many beautiful memories on the court for fans.
"We will always remember the days when Yi Jianlian battled with us in the team, and those memorable moments when we reached the top."
Yi joined the Guangdong Southern Tigers for the 2002-03 CBA season, and subsequently won the league's Rookie of the Year award.
In his first five years with Guangdong, the team collected three CBA titles.
He was selected by the Milwaukee Bucks with the sixth overall pick in the 2007 NBA Draft. He later played for three other NBA teams — the New Jersey Nets, Washington Wizards and Dallas Mavericks — before returning to the Southern Tigers in 2012.
His lengthy honors list includes seven CBA titles and three CBA Finals MVP awards. He was also named on the CBA All-Star roster 14 times.
Yi represented Team China at the 2004, 2008, 2012 and 2016 Olympic Games. In tandem with the legendary Yao Ming, Yi memorably helped Team China finish eighth at the 2008 Beijing Olympics.
Yi's decision to call it a day mean all of the "golden generation" players from that vintage 2008 team have retired.
"I just received the message from Yi Jianlian, and he told me this tough decision. This is a process that all athletes must go through," said Du Feng, a 2008 teammate of Yi and a former Team China head coach.
"For the past 21 years, Yi Jianlian has proved himself with hard work, sweat and a rock-solid attitude."
"He has earned respect and admiration from all of us. Although I'm unwilling to accept it, I understand and respect your decision.
"Best wishes to you my brother, and I'm sure your great story will continue even after your retirement."
Yi's retirement has compounded the gloom for Chinese hoops fans, with the national team struggling at the ongoing FIBA World Cup in the Philippines.
A 105-63 defeat to Group B favorite Serbia and a 89-69 loss to South Sudan on Monday have underlined just how far the current crop have slipped behind the standards of their predecessors.
"This is not the end, rather it's a new beginning. I will miss the good old days, but I will keep marching forward to embrace a new chapter. Thank you to my beloved basketball for giving me a wonderful trip for 21 years," Yi added in his retirement post.
"There was passion, joy, regret and tears. There were great teammates and honorable rivals. This is a trip that I will never forget. In the end, it's not just about winning or losing, it's more about love.
"And lastly, I want to thank myself, the No 9 rookie who kept his dream for 21 years. That dream will live on."
Most Popular
Highlights
What's Hot