Angolan airport set to become symbol of BRI
Share - WeChat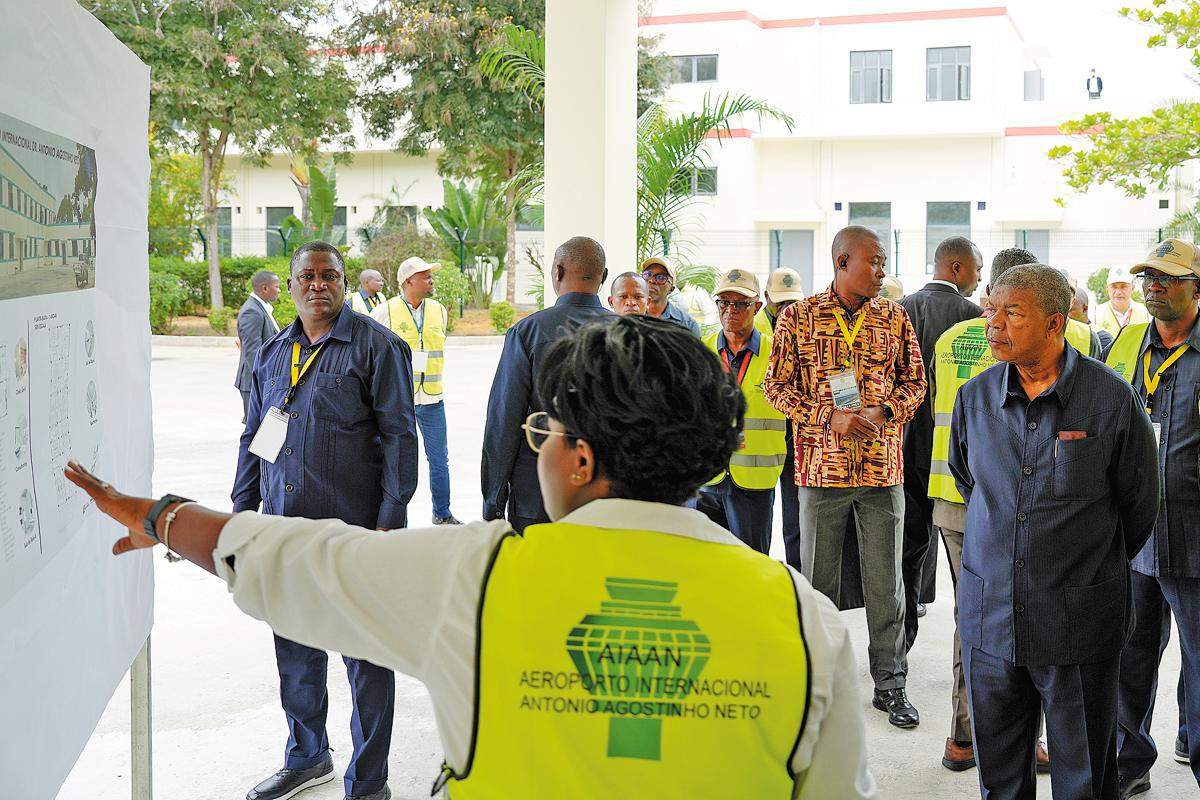 Aviation Industry Corp of China, the nation's leading aircraft maker that has sold many jets and helicopters to Africa, is helping an African nation build one of the largest airports on the continent.
The Dr. Antonio Agostinho Neto International Airport in Luanda, the national capital and largest city in Angola, is nearing its completion and is expected to enter service around the end of this year, according to Liu Hongguang, chairman of China National Aero-Technology International Engineering Corp, the major construction subsidiary of AVIC International Holding and the airport project's contractor.
"The new international airport in Angola is the largest airport ever built by any Chinese enterprise outside China. If everything goes according to plan, it will be finished around November and will then start initial operation," he told China Daily in an exclusive interview.
Last month, Angolan President Joao Manuel Goncalves Lourenco visited the construction site for the second time this year, inspecting main infrastructure.
The president was satisfied with the construction progress and told relevant government departments to give full support to the project, according to Liu's company.
Along with the Angolan capital's existing Quatro de Fevereiro International Airport, the new airport, located about 40 kilometers southeast of the city center of Luanda, will help to handle the rising number of people traveling to the African metropolis.
Upon its completion, the airport will become one of the most important air hubs in Africa. It will have a total area of 43 hectares, consisting of two modern runways and large terminal buildings.
The massive compound will be able to facilitate about 100,000 flights each year and will boast an initial annual throughput of 15 million passengers.
To take advantage of the air hub, the Angolan government has planned to construct office buildings, hotels, conference and exhibition halls, bonded zones and logistics facilities surrounding the new airport.
According to Liu, the airport's infrastructure will be characterized by eco-friendly and energy-efficient technologies and equipment, and will have a wide range of smart devices, promising comfortable and convenient transit for passengers.
"We introduced a lot of advanced Chinese engineering machines to build the airport and installed top-tier Chinese civil aviation equipment. Meanwhile, we have trained a great number of local employees.
"This project has injected momentum into many local businesses such as construction materials, machinery and logistics. It has extensively boosted local employment and economic growth," the executive said.
For instance, the floor tiles in the terminal buildings were originally designed to be high-quality and low-price China-made products, but after project managers got to know that there are tile makers in Angola, they decided to give an opportunity to them and soon selected local products.
This marked the largest procurement of Angolan-made tiles and has strongly boosted the quarrying and stone processing industries in the African nation, said project managers.
Information from Liu's company shows that the airport project has created more than 10,000 jobs for local residents, ranging from construction laborers to engineers and translators.
Moreover, China National Aero-Technology International Engineering Corp has been arranging guided tours every week for teachers and students from local primary schools to the new airport to popularize knowledge about construction work and civil aviation.
"I am sure that the airport project will become an icon of the Belt and Road Initiative and will also serve to stimulate the development of trade, transportation, tourism, finance and energy in Angola," Liu noted.