Sino-US talks lauded, more efforts urged
Share - WeChat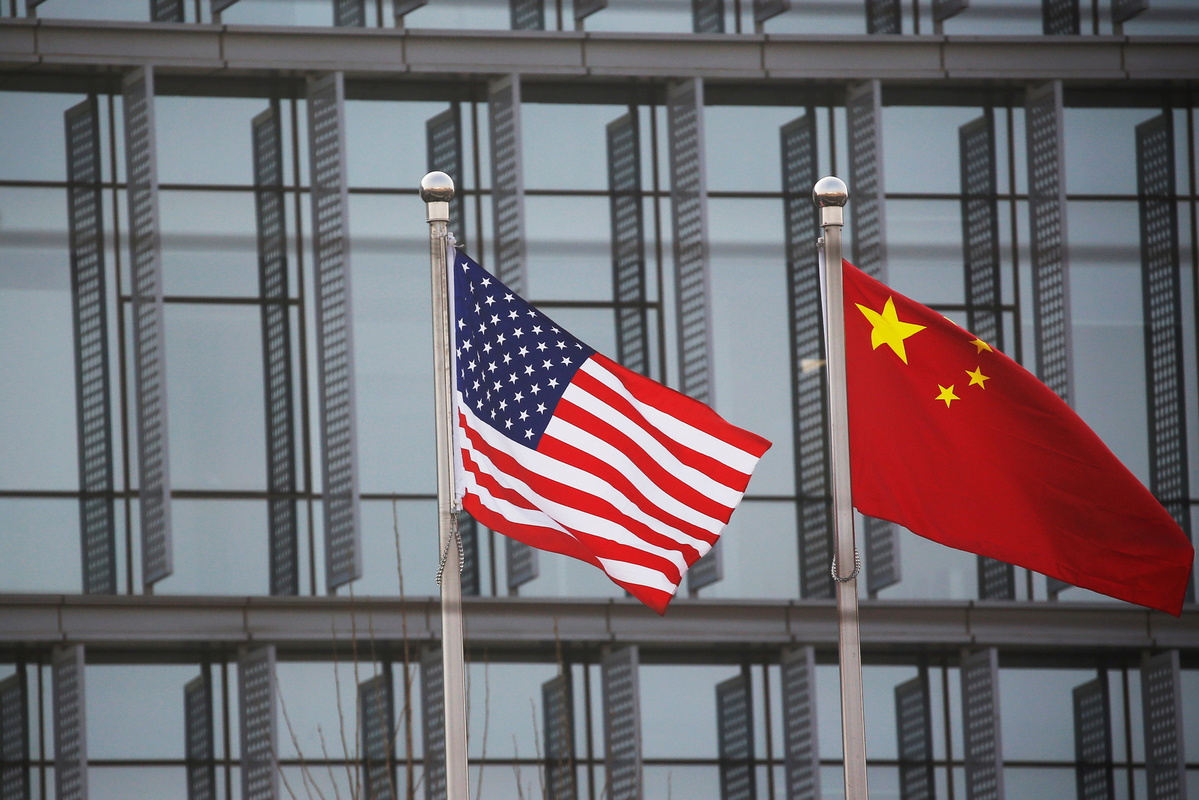 United States Treasury Secretary Janet Yellen's just-concluded visit to China showed that the world's two largest economies are beefing up in-depth, candid communication to settle differences, but more efforts are needed to yield a significant breakthrough in easing bilateral economic tensions, according to political advisers and experts.
Highlighting that the US crackdown on China's tech industry could slow global economic recovery, they said Washington must give up its zero-sum mindset and respond to Beijing's key concerns, if any substantive progress is to be made.
Yellen ended her four-day visit to Beijing on Sunday. During her visit, she met with high-ranking officials including Vice-Premier He Lifeng.
During the meeting, the vice-premier expressed concerns over US sanctions against China.
He said the overstretching of national security does no good for normal economic and trade exchanges, Xinhua News Agency reported on Saturday.
The talks were constructive, and the two sides agreed to strengthen communication and cooperation on addressing global challenges and maintain exchanges and interactions, according to Xinhua.
Finance Minister Liu Kun also met with Yellen on Saturday to exchange views on topics such as the global macroeconomic situation and the fiscal policies of the two countries.
Liao Min, deputy head of the Office of the Central Committee for Financial and Economic Affairs, said that during Yellen's visit, the Chinese and US economic and trade teams held candid, long meetings, and the two sides agreed to maintain communication.
Zhang Tengjun, deputy director of the Department for American Studies at the China Institute of International Studies, said Yellen's candid and practical exchanges with Chinese officials are conducive to bringing the bilateral ties back to a healthy track.
"But it remains to be seen to what extent Yellen's visit can help allay the distrust between China and the US. The relationship cannot be repaired overnight, and more efforts are needed to tackle practical problems," Zhang said.
Yellen's visit comes as China-US economic ties are plagued by broader geopolitical tensions and disputes in multiple areas, such as semiconductor technology, supply chains and debt problems.
Wei Jianguo, former vice-minister of commerce, said that during the trip, Yellen emphasized that the US does not seek to decouple from China, which is in line with Washington's recent shift in rhetoric from "decoupling" to "de-risking" in key supply chains.
"But the two phrases, in essence, seem to be the same, judging from the recent practices of US coercing countries such as the Netherlands and Japan to impose stricter chip export controls on China," said Wei, who is vice-chairman of the China Center for International Economic Exchanges.
"Washington should never expect Beijing to cooperate with it in areas such as macroeconomic policies while it continues cracking down on China's high-tech industry. It must give up the zero-sum game mindset," he added.
Zhang Lianqi, a member of the Standing Committee of the 14th National Committee of the Chinese People's Political Consultative Conference, the country's top political advisory body, said, "Apart from listening to what the US says, it is more important to see what it does."
According to Zhang, in order to make substantive progress in easing bilateral economic tensions, the US should respond to China's key concerns.
"Washington needs to adjust its strategy of pressuring allies to suppress China's semiconductor industry, eliminate extra tariffs imposed on Chinese products and establish a regular communication mechanism with Beijing," Zhang said.
"More efforts are also needed to reduce the risk of misunderstanding, and pave the way for future cooperation between the two countries in areas such as climate change and debt crisis," he added.
The comments come as the world closely watches how China-US ties will move forward, as industrial decoupling between the two sides would pose a huge risk to global economic recovery.
The International Monetary Fund estimated that economic decoupling could cost anything between a manageable 0.2 percent of world GDP and an alarming 7 percent.
"In general, technological decoupling is very expensive for not just Asia but also for the rest of the world," said Krishna Srinivasan, director of the IMF's Asia and Pacific Department.
Su Jian, director of the 13th Central Economic Committee of the China Democratic League, said: "To break the standoff, the key is for the US to stop abusing the concept of national security concerns, and let trade be trade. That is the prerequisite for more in-depth discussions."
Amid the current China-US ties, as long as communication exists between the two sides, it is beneficial to the world, Su said, adding that "in fact, communication itself is a good result, and more high-level exchanges can be expected in the future".
Yao Yang, president of the National School of Development at Peking University, said at the Global Forum of Finance and Economics on Saturday in Beijing that last year, the trade volume between China and the US had already recovered to the level before 2018, despite a string of extra trade tariffs that Washington imposed on China.
Now, China accounts for more than 14 percent of the world's trade volume, higher than the pre-COVID-19 level of 12 percent, Yao said.
Economist Jeffrey Sachs, director of the Center for Sustainable Development at Columbia University in New York, said a lot of the tension between the US and China arises from the US side.
Economics is not a zero-sum game, but a win-win cooperative game," he said.