Happy Father's Day - 2023 China Family Regatta Ningbo Meishan Bay closes
Share - WeChat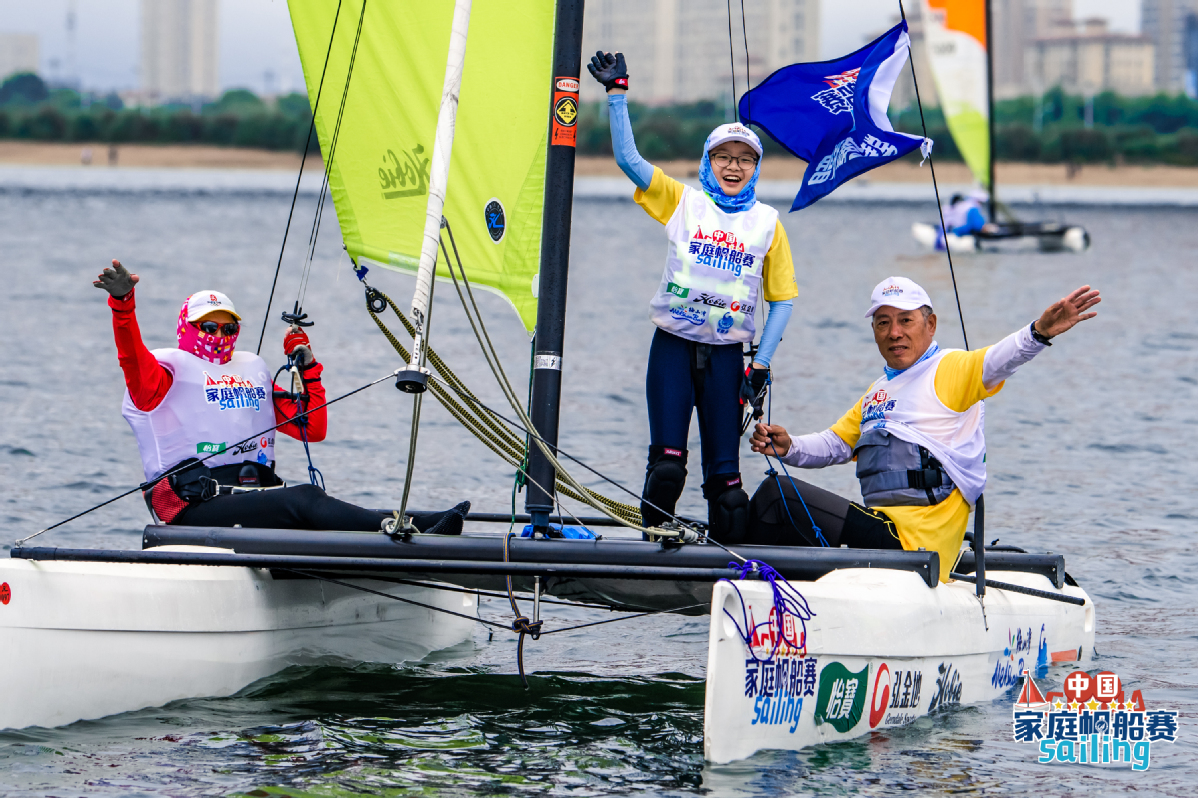 The 2023 China Family Regatta wrapped up at Ningbo Meishan bay on Sunday.
A total of 40 teams competed for two days, with the titles in the Hobie T1 and Hobie T2 categories being won by Team Zhujiang River Friends and Team The Ivy league respectively.
"My teammates and I are getting braver and braver and we are very happy to have won the championship of this event," said He Xiaojun of the Zhujiang River Friends from Guangzhou, winner of Hobie T1.
"Meishan Bay is perfect for sailing. The Home Sailing Race fits well with its slogan, which is a race for the whole family, and we will continue to participate afterwards."
Teammate Fu Jingwen went on to add, "Today is Father's Day, so I'd like to say a big thank you to all the dads who participated in the competition. You've worked hard and a trophy for your dad would be a great gift. I hope everyone comes out to participate in the family sailing race. It's a very nice and memorable experience."
Ningbo has become increasingly rich in water sports projects, and the water sports industry has ushered in a good time for agglomeration and development.
In terms of sports tourism, Meishan Bay has been hosting the China Family Regatta for five consecutive years, which not only promotes the development of sports tourism industry, but also promotes the integration of youth sailing education industry.
With the Asian Games happening this year, Meishan Bay has spared no effort in promoting sailing, helping Ningbo marine tourism go from coast to sea.
With the promotion of sailing, more and more children are falling in love with this water sport under the guidance of their parents. So much so that children accounted for one third of the total number of competitors.
The safety of everyone, including the children, was not ignored, Ningbo Maritime Bureau Meishan Marine Department conducted the pre-race class on sailing safety, and dispatched the patrol boats to ensure the safety of participating families.