Net gains for basketball champions
Share - WeChat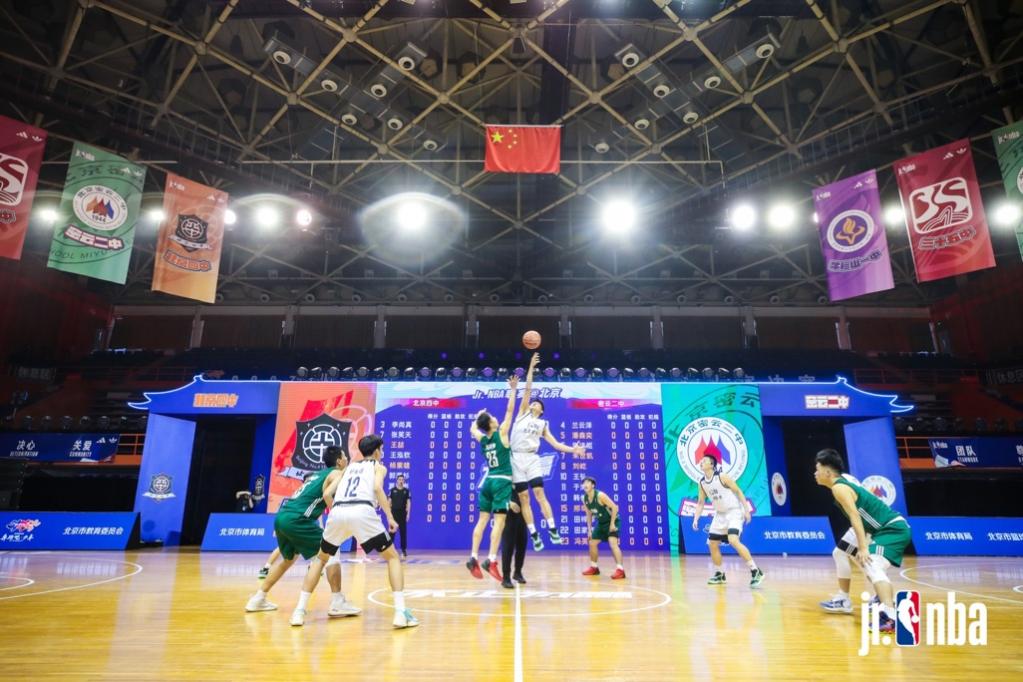 The 2022-23 Jr. NBA Campus Basketball League's Beijing leg came to a close on Sunday as the hoop team from No 2 Middle School Miyun Beijing triumphed 78-51 over Beijing No 4 High School securing the championship title in the male category.
Feng Yingshuai delivered an exceptional performance with 24 points, 6 rebounds, and 2 blocks, earning him the coveted Most Outstanding Player award.
Head Coach Liu Qing of the championship team expressed his heartfelt appreciation to his players, saying, "I would like to extend special thanks to my team. It is their hard work that ultimately led us to these satisfying results, particularly our third-year students. Despite having already completed their college entrance exams, they returned to school and joined us in this competition. This embodies the spirit that has always been our school's ethos and serves as a true inspiration for the team."
Feng added that "the organizers placed tremendous importance on this tournament, providing us with exceptional facilities and equipment. Such an environment truly motivated us to deliver an even better performance".
Meanwhile, Beijing No 35 High School emerged victorious in the women's division of the tournament.
From May 13 to June 18, the 2022-23 Jr. NBA Campus Basketball League's Beijing leg witnessed the participation of 46 teams in both the male and female categories.
Jr. NBA serves as a platform for young basketball players to demonstrate their skills, develop their talents, and nurture values of teamwork and sportsmanship. It aims to enhance youth participation in the sport and its programs have covered 75 countries and regions around the globe.