25th Shanghai International Film Festival opens
Share - WeChat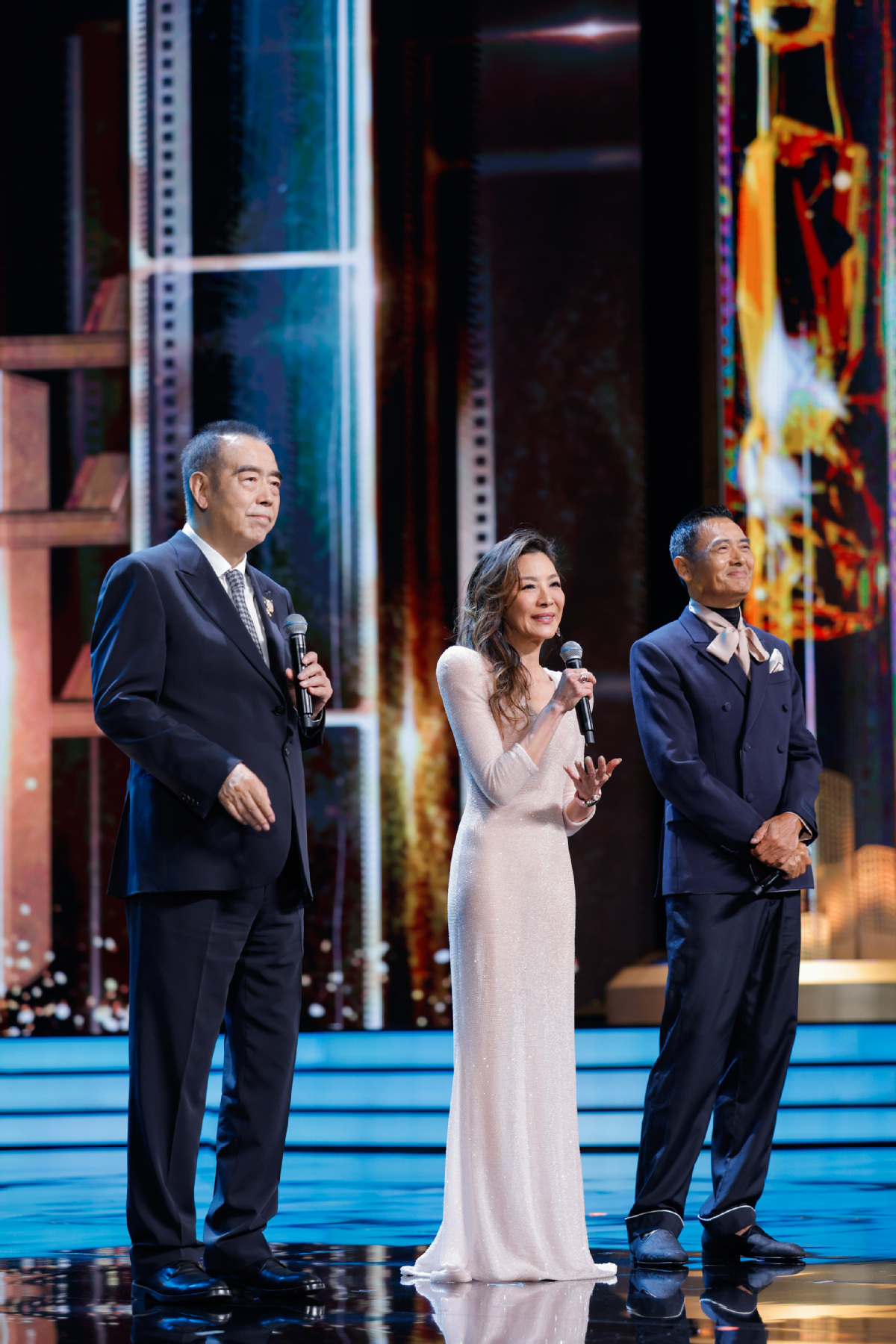 The 25th Shanghai International Film Festival (SIFF) officially opened at the Shanghai Grand Theatre with the red carpet rolling out on Friday evening. Production crews of films such as "Burning Star," "The Coldest City," "Who is the Suspect," "Meg 2: The Trench," and "One More Chance" interacted with Shanghai audiences at the opening ceremony. Filmmakers and film stars such as Chen Kaige, Michelle Yeoh, Maggie Cheung, Jason Statham, Nicholas Tse, Yuan Yongyi, Chow Yun-fat, Zhu Yawen, and Zhu Yilong all appeared on the red carpet. The members of the International Jury for the Golden Goblet Awards also walked down the red carpet side by side.
Besides these dazzling appearances on the red carpet, many filmmakers have gathered in Shanghai to actively participate in various activities of the film festival.
Chinese veteran director Huang Jianxin will serve as the Chairman for the "SIFF YOUNG × Shanghai Youth Filmmaker Support Program" this year, and director Wuershan will serve as the Chairman of the Film Project Investment Unit's annual recommendation, contributing to cultivating new talent at the SIFF.
The 12 thematic forums this year will focus on the innovative development of the entire film industry chain, providing suggestions for building a strong film industry. Furthermore, SIFF has also launched its first "Sci-Fi Film Week," which combines the thematic screenings of 11 films and three major thematic forums to explore the development path of Chinese science fiction films.
The juries for the Main Competition, Asian New Talent, Documentary, Animation, and Short Film categories of the Golden Goblet Awards this year are led by Polish director Jerzy Skolimowski, Kyrgyz director Aktan Arym Kubat, Swiss director Christian Frei, Japanese animation producer Taro Maki, and producer Peggy Chiao from China's Taiwan. A total of 21 jury members from 12 countries and regions are participating.