Big names descend on Shanghai for cinematic celebration
Share - WeChat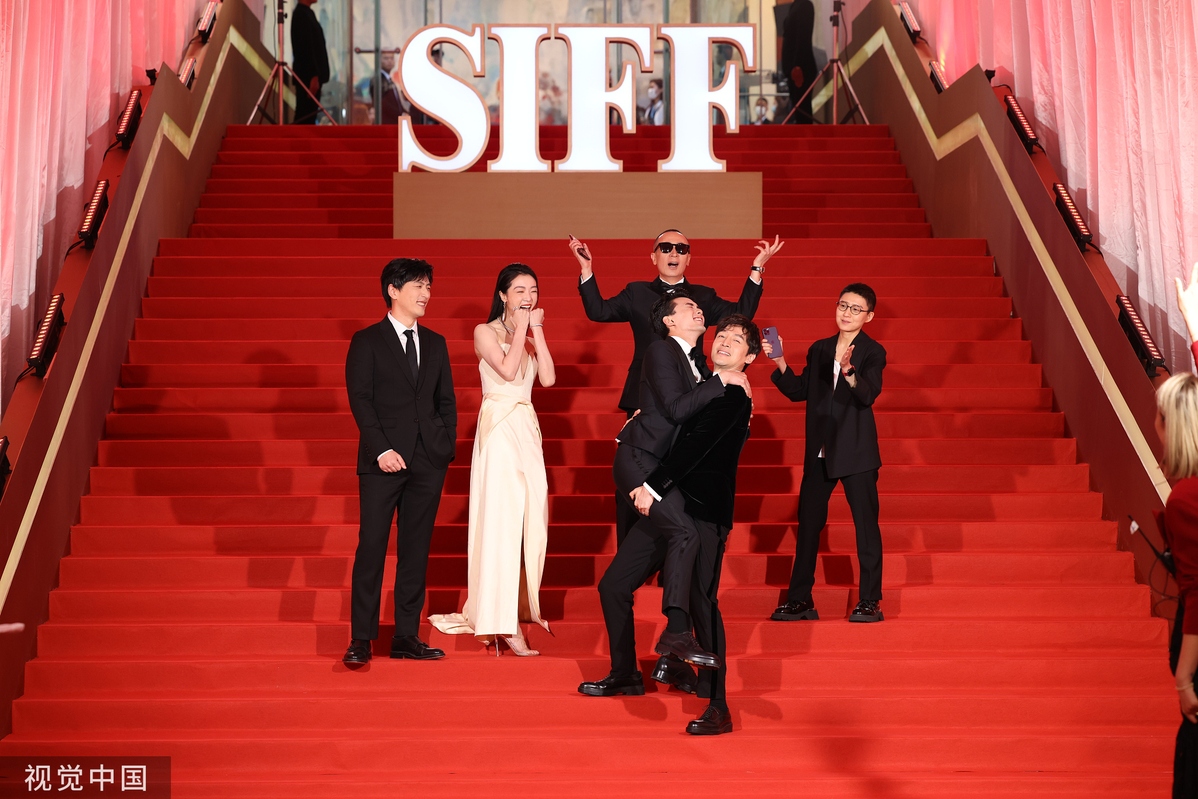 The 25th Shanghai International Film Festival celebrated its grand opening on Friday night with a star-studded Red Carpet ceremony and a gala performance at Shanghai Grand Theater.
The festival will go on from June 9 to 18, when the Golden Goblet Awards will be announced in five categories: the main competition for feature-length films, and the competitions for Asian new talents, documentaries, animations and short films.
This year marks the 30th anniversary of SIFF, and on the Red Carpet, Oscar-award-winning actress Michelle Yeoh from Malaysia recalled herself at 30 years old, when she decided to come back to the cinema, and shot Police Story III with Jackie Chan. "I found that I loved film-making more than anything else, and for the past 30 years I never stopped and hope I can keep making on with it."
President of the main competition of the Golden Goblet Awards, Jerzy Skolimowski from Poland spoke about his family ties with China. His father was born in Northeastern China 100 years ago, where his grandfather, a renowned architect, used to work as an urban designer.
"We are here to celebrate the film, an art form like no other," he said at the opening. "It brings people together... it shows how much we have in common."
Opening film production for the festival this year is Love Never Ends, a film about elderly people's love stories directed by Han Yan. "I've had some fear and confusion about aging," the 40-year-old director spoke about the motivation of shooting the film.
"I made this film together with four great artists", referring to the four leading actors Ni Dahong, Kara Wai Ying Hung, Tony Leung Ka Fai and Cecilia Ip. "In and out of the filmmaking, they have been great role models and working with them dissolved my fear and confusion."
Most Popular