Budweiser champions beer sector's sustainable development
Share - WeChat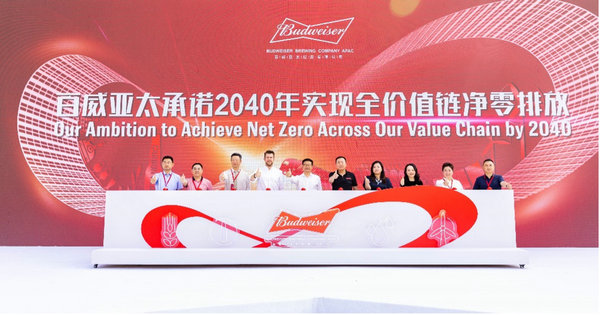 To mark the 52nd World Environment Day, Budweiser APAC joined forces with upstream and downstream value chain partners at Budweiser APAC's first "Brewery of Future" in Wenzhou, Zhejiang province, on June 2.
The participants discussed the challenges they face in carbon reductions and how they can co-create value through innovative collaboration. They released a joint proposal focusing on "Scope 3 emissions reduction" which aims to reduce carbon emissions throughout the entire value chain and lead the sustainable development of the beer industry.
Jan Clysner, vice-president of Sustainability & Procurement, Budweiser APAC, said at the event: "We hope to empower our upstream and downstream value chain partners with our valuable experience, helping more partners to embark on the path of sustainable development. We will work together with all stakeholders as we continue to make progress on contributing to China's '3060' Dual Carbon Goals."
In 2018, Budweiser committed to adopting 100 percent renewable electricity, reducing 25 percent of carbon emissions across its value chain, and reducing Scope 1 and 2 emissions by 35 percent by 2025.
In 2023, Budweiser plans to help 29 suppliers and 60 sites develop site-specific carbon footprint maps and establish carbon baselines, covering 32 percent of the carbon emissions footprint for the entire value chain.
Most Popular