Anti-desertification efforts to drive environmental security
Share - WeChat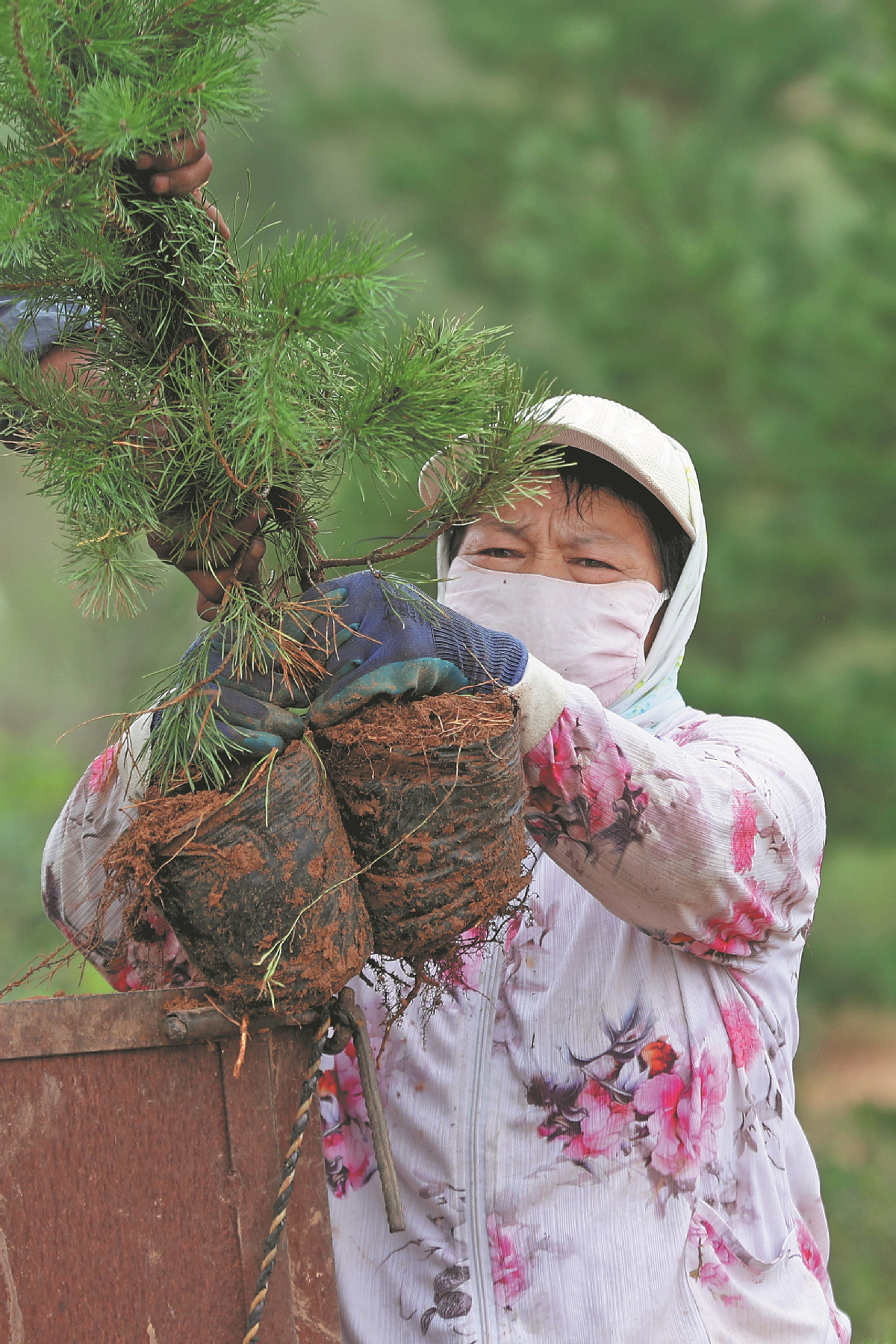 Innovative participation
Anti-desertification measures allow communities to enjoy better living conditions and more sustainable socioeconomic growth, which encourages greater participation from people in affected areas.
For example, the Three-North program, which extends across China's northwestern, northern and northeastern regions, helped lift 15 million rural residents out of poverty by the end of 2020, data from the National Forestry and Grassland Administration show.
Regions involved with the program have received around 385 million visits every year, with annual direct tourism revenue reaching 48 billion yuan ($6.7 billion), it added.
In addition to the traditional revenue generated by the agricultural and tourism service sectors, residents enjoy extra benefits.
At the Qiansongba Forest Farm in Chengde, Hebei province, the carbon credits from its carbon sink forest — used to offset emissions of greenhouse gases — generated more than 3.59 million yuan from December 2014 to April 2020, said Ma Shuen, an engineer with the farm.
"The villagers were surprised to receive extra money (as government subsidies), so more people were motivated to apply for their own planted areas to become carbon sink forests," he said. Ma added that the price of carbon credits may rise because of the government support, so he's confident that people will continue to plant trees.
Meanwhile, Ant Forest, an app developed by Ant Group, allows users to earn virtual "green energy" points through eco-friendly behaviors, such as walking instead of driving and by using public transportation.
Users can convert points into trees planted in designated areas, track the progress of planting and the effect of their contribution.
So far, it has attracted over 650 million users, the group's data show.
"I want to accumulate points, which encourages me to adopt a green, healthy life — like walking or riding bicycles — and I urge my friends to join in. So far, I have planted over 2,000 trees via Ant Forest," said Liu Shuangming, who works in the construction industry.
He said the innovative approach provides him with a tangible way to contribute to reforestation efforts.
"Now, I know more about how individuals can help protect the environment, and it's amazing to track my trees," he said.
Liang Zheng, head of the sustainable public welfare department at Ant Group, said that more than 400 million trees have been planted since 2016, half of them in Inner Mongolia.
"The project will invest 100 billion yuan to support pilot projects at the Hunshandake Forest Farm over the next three years," she said.
Rising awareness
Xie Mingyu, head of the Hunshandake Forest Farm in Inner Mongolia, praised such active participation, saying rising awareness of environmental protection and diverse participation helps promote the projects.
Liang Cunxin, the farmer who grows sweetvetch, gained the nickname Uncle Sweetvetch after showing off his flowers in the desert via online videos and receiving tens of thousands of likes.
"People are welcome to view the flower ocean in the desert and enjoy this miracle," he said with a big smile.