Fun-filled events mark children's day
Share - WeChat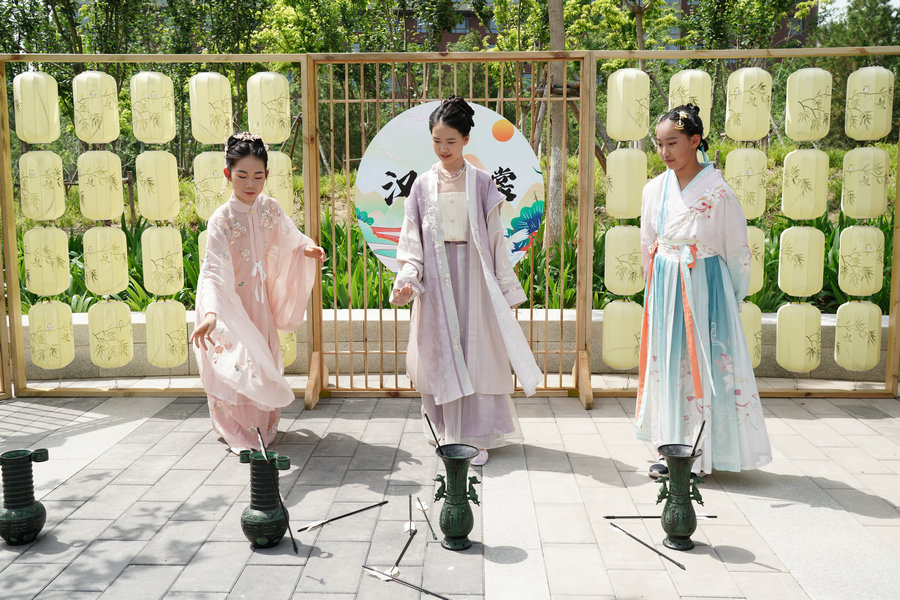 An event was organized by the China Soong Ching Ling Science and Culture Center for Young People on June 1 to celebrate International Children's Day.
More than 500 families from nearly 20 countries, including China, Pakistan, Bangladesh, Georgia, Kazakhstan, Thailand, Uzbekistan, Kyrgyzstan, Russia, Belarus, Germany, Algeria, Sudan and Nicaragua, immersed themselves in a vibrant array of games, scientific experiments, artistic performances and workshops of traditional Chinese crafts, embracing the festive atmosphere.
To offer attendees an immersive experience of exploring traditional Chinese cultures, children were invited to put on hanfu, a traditional Chinese garment.
Children proudly held handcrafted tuanshan (round fans) and adorned themselves with decorative lanterns, capturing photos of their ancient-inspired appearances.