Doraemon returns to Chinese theaters on Children's Day
Share - WeChat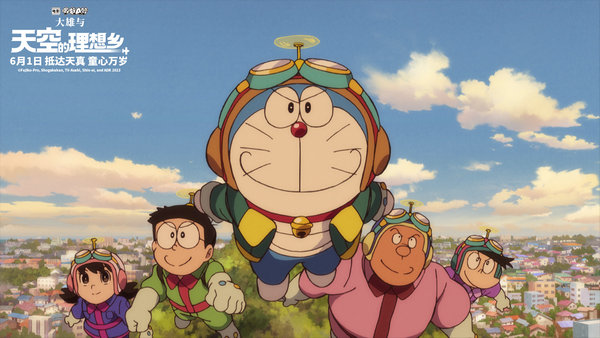 Doraemon, the popular cat-shaped robot character that first appeared in a 1969 Japanese manga series, will see its latest feature-length movie open across Chinese theaters on June 1, or the Children's Day.
In the 42nd installment of the franchise, Doraemon: Nobita's Sky Utopia, the human protagonist, primary school boy Nobita Nobi, and his friends embark on an adventure after he spots a mysterious crescent-shaped object floating high in the sky.
Taking a ride in an airship with a time warp function, their journey leads them to a seemingly utopian human-made city, where they discover three rulers and many perfectly behaved children. However, things become more complicated when they realize that there is a terrible scheme behind the perfect facade.
The movie held a premiere screening at a downtown Beijing cinema on May 28, attracting many families and also stirring up feelings of nostalgia among parents.
According to the latest figures from the live tracker Beacon, Nobita's Sky Utopia has earned 2.15 million yuan ($304,000) from online ticket bookings, making it the second highest-grossing movie at the Children's Day presale box office. It falls slightly behind the remastered version of Japanese director Hayao Miyazaki's Castle in the Sky.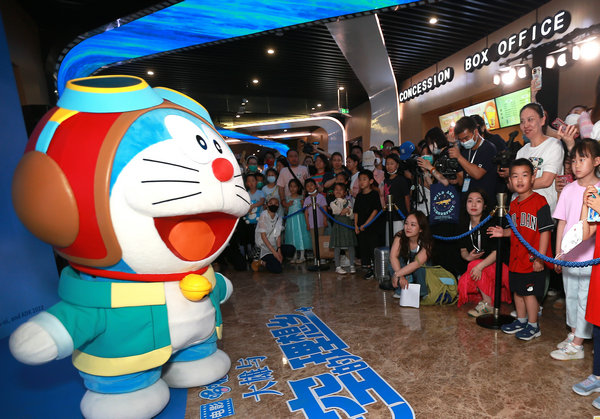 Most Popular