Appliance makers expand overseas footprint
Share - WeChat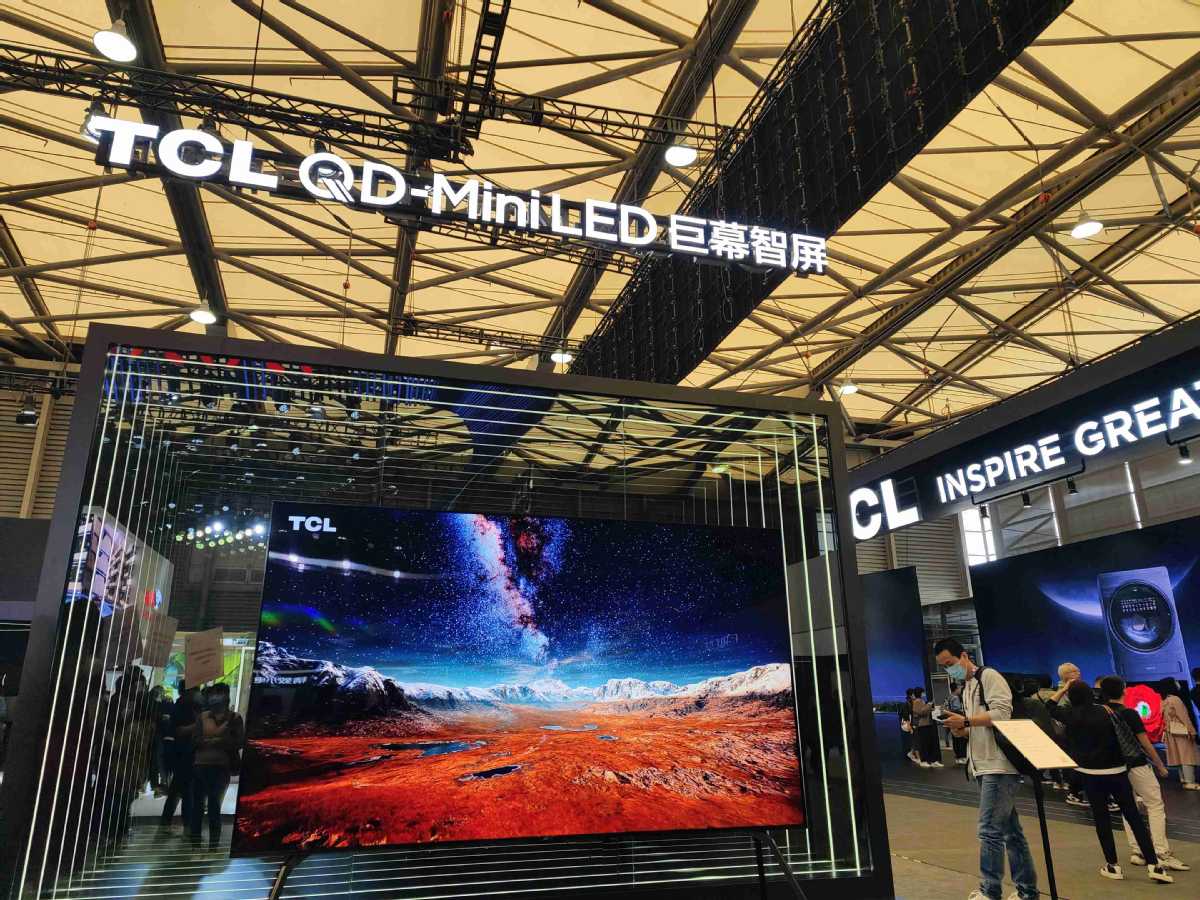 Aiming higher globally, companies build factories, research centers abroad
Chinese home appliance makers are expanding their footprint in emerging overseas markets, such as Mexico, India and Vietnam.
They are also increasing investment in localized research and development amid intensified competition from rivals in the domestic market, industry experts said.
Enhancing global operational capacity will help Chinese manufacturing enterprises better utilize global resources.
The experts said it will also promote the upgrading of China's manufacturing sector, as the country places great emphasis on establishing a modern industrial system and strives to develop high-end manufacturing.
Meanwhile, trade frictions between China and the United States haven't shaken the former's position as the world's largest manufacturing hub. An increasing number of Chinese manufacturers are transitioning from exporting products to exporting industrial capacity, they added.
Chinese consumer electronics company TCL Technology Group Corp is speeding up steps to strengthen its capacity in global operations, with a key focus on three core business segments covering intelligent terminals, semiconductor displays and new energy photovoltaics.
"Our intelligent terminals unit has established production bases in Vietnam, Poland, Mexico, Brazil and India, and we will further improve localized production and operations," said Li Dongsheng, founder and chairman of TCL.
"The plant owned by TCL China Star Optoelectronics Technology Co Ltd in India has started operations in semiconductor displays. We plan to strengthen our global layout in industrial chains, marketing and R&D."
TCL is expanding its presence in North America by boosting its production capacity in large televisions at its Mexico factory. In 2014, it bought Japanese electronics manufacturer Sanyo's TV assembly factory in Mexico for the final assembly of products to be sold in the North American market.
In addition, the company, based in Huizhou, Guangdong province, has established photovoltaic cell and module factories in Malaysia, the Philippines and Mexico through joint ventures. The company said it will also explore the possibility of further expanding in the photovoltaic industry in overseas markets.
Li said building global competitiveness has always been an important strategy for TCL. Manufacturers should shift from exporting products to exporting industrial capacity, thereby driving exports of domestic components, materials and equipment, he said.
The high-tech manufacturing sector has become an important driving force for China's high-quality development, Li said. It also highlights the significance of technological innovation and capital input in bolstering the development of high-tech manufacturing, he added.
"We should accelerate the building of global industrial chains, break down trade barriers and build and improve our operations systems in the global market," he said.
The company has set up 43 R&D centers and 32 manufacturing centers around the world, with operations in more than 160 countries and regions. International business has become TCL's biggest growth engine.
Retail sales of China's home appliance sector reached 708.1 billion yuan ($99.6 billion) in 2022, down 7.4 percent year-on-year, according to Beijing-based market consultancy All View Cloud, which specializes in home appliances.
Domestic TV sales stood at 36.34 million units nationwide last year, down 5.2 percent compared with 2021, while related sales revenue totaled 112.3 billion yuan, a fall of 12.9 percent year-on-year, AVC said.
Industry experts said establishing overseas branches or production centers will not only bring China's advanced manufacturing, R&D and management capabilities to local markets, but also create job opportunities for locals, boost brand awareness and enhance the competitiveness of Chinese enterprises on the global stage.
The traditional market for televisions is almost saturated and companies need to seek new growth points, said Dong Min, deputy secretary-general of the China Video Industry Association. Competition in the domestic home appliances market is fierce, and the falling prices of many televisions have resulted in decreasing profit margins and increasing pressure on companies, Dong added.
"Expansion into overseas markets not only relieves the pressure of high inventory in the domestic market, but also increases the international influence of Chinese home appliance companies," Dong said.