Film festival launches ticket sales as venue gets star treatment
Share - WeChat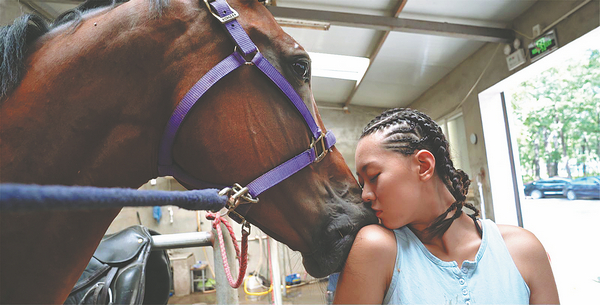 Built in 1991, the center has been the main venue for SIFF since its establishment in 1993.The 1,008-seater main auditorium, where many international blockbusters have made their China premieres, now has a Dolby laser projection system and immersive audio system, making it one of the first Dolby auditorium with more than 1,000 seats in Asia.
A 29-meter-long and 6-meter-wide canopy LED screen has also been installed in the lobby of the center to showcase trailers for new movies.
The renovation involved opening new passages between the film center and neighboring buildings. The outdoor stairs have also been removed to create more public space in front of the center.
"We want to break down the boundary between the center and the community and welcome more people to come and enjoy the art of movies," Wang Jian'er, president of the Shanghai Film Group, told local media.
"I believe the attraction of film art, together with the tree-lined street view and historical buildings along Xinhua Road, will make this center a popular leisure hub for film lovers and other people," he added.
Most Popular