Film festival launches ticket sales as venue gets star treatment
Share - WeChat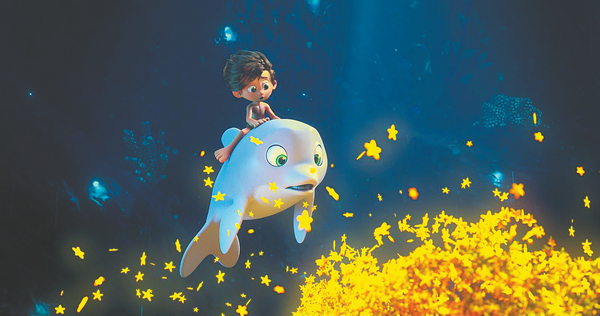 The festival announced the 12 feature films shortlisted for the main competition on Monday. Three of them are Chinese films: All Ears directed by Liu Jiayin, Dust to Dust by Jonathan Li, and Good Autumn, Mommy by Chen Shizhong.
The most anticipated of the three Chinese films is arguably All Ears, which stars veteran actors Hu Ge and Qi Xi, as well as rising star Wu Lei. The film tells the story of the life of an unsuccessful playwright who finds a new job writing obituaries. As he meets people from all walks of life and tries to console them while doing his job, the protagonist ends up finding the meaning of his own life.
This year's SIFF jury panel will consist of 21 members from 12 countries and regions, 11 of whom are from China. The jury members will not only work as judges for the five-category Golden Goblet Awards, but also showcase their own creations at the festival and hold panel discussions at the Golden Goblet forum to share their filmmaking experience.
One of the 41 cinemas participating in the SIFF this year is the Shanghai Film Art Center, which recently celebrated its reopening after about 15 months of renovations.
Most Popular