Cargo capacity in focus as freight demand booms
Share - WeChat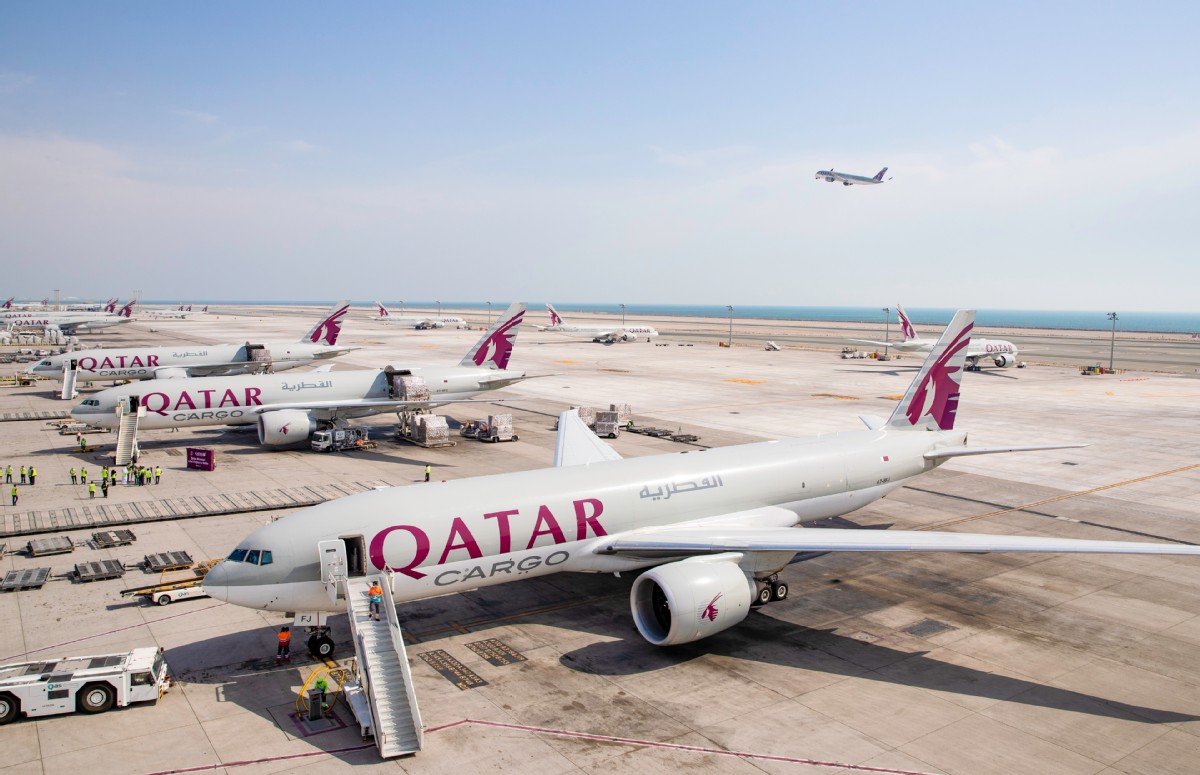 Major carriers from Middle East plan expansion as China optimizes COVID-19 response
Major airlines from the Middle East, including Qatar Airways, Etihad and Emirates, are expanding their cargo transportation capacity in China and overseas to cater to booming freight demand from China after the country optimized its COVID-19 response measures.
Qatar Airways Cargo, the cargo unit of Qatar Airways and a top player globally, currently operates 26 weekly cargo flights connecting seven Chinese cities — including Shenzhen, Guangdong province; Changsha, Hunan province; and Xiamen, Fujian province — with Qatar's capital Doha.
Recently, Qatar Airways Cargo signed a partnership with RwandAir and launched its new African cargo hub at Kigali International Airport in Kigali, capital of Rwanda. The Boeing B777 freighter, which operates from Doha to Kigali twice a week, will help move more goods between China and Africa and facilitate greater Chinese trade with the continent, Qatar Airways Cargo said.
On average, a widebody cargo aircraft can transport about 100 metric tons of goods.
About 70 percent of goods on the cargo flight from Doha to Kigali — consisting mainly of electronic items like mobile phones, and household and consumer products — were from China, while a small quantity came from Europe, Qatar Airways Cargo said.
"There is a lot of business demand in China ... (it) is the factory of the world, and many Chinese companies export their products to Africa," said Guillaume Halleux, chief officer of cargo at Qatar Airways. "We would love to grow our business in those main hubs in China and we are looking at opportunities."
Africa, Halleux said, is one of the fastest-growing markets in the world, yet for it to develop to its full potential requires investment in logistics infrastructure. "Our customers will benefit from a reliable intra-African network through our Kigali hub, as well as enhanced service levels and cost synergies," he said.
Kigali's geographical location in Central Africa helps in connecting other African destinations. Qatar Airways Cargo said it would soon announce more routes from Kigali to other African cities. This is convenient because the cargo transportation route from China to Africa with a transition in Europe is more expensive.
Africa is home to a hugely diverse economy, with businesses and entrepreneurs looking for better connections to create new markets and expand inward investment, said Yvonne Makolo, CEO of RwandAir.
The airline and Qatar Airways Cargo have created a "fantastic" new facility to meet this growing demand across Africa to further generate a business boom that will power economies in every corner of the continent, Makolo said.
China resumed quarantine-free international travel in January, leading to the restart of more international passenger flights and an increase in the belly-hold capacity to transport goods. This has intensified competition in the cargo market.
However, it has not had a big impact on the business performance of Qatar Airways Cargo. The carrier is optimistic about future growth prospects in China, Halleux said.