Chengdu's Jinli Street bursts with vitality
Share - WeChat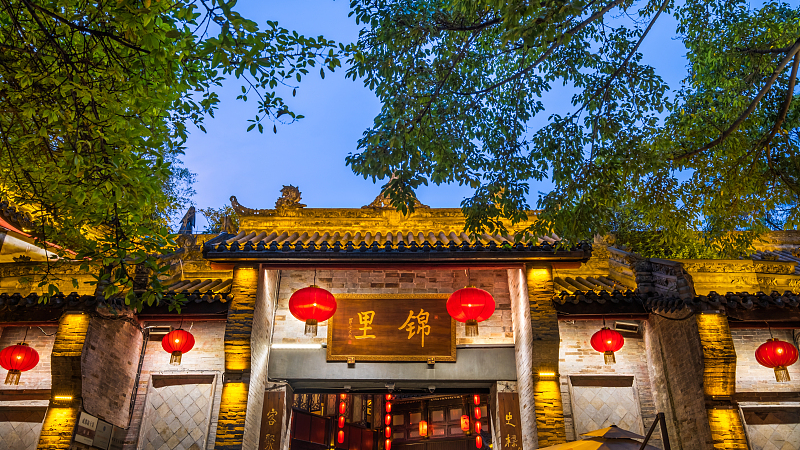 Located in Chengdu City, Sichuan Province, Jinli Street serves as one of the historical and cultural spots of the city and is one of the most popular streets, attracting tens of thousands of visitors every year. Walking on the street, visitors can learn a lot about this charming city.
Having witnessed a long history, this street was renovated and opened for free to the public in 2004. The 550-meter-long street features a series of buildings in the architectural style of Qing Dynasty (1644-1911), offering visitors a glimpse of ancient culture.
Jinli Street is located near the Wuhou Shrine, which is a national first-class museum featuring ancient relics of the Three Kingdoms, Wuhou Temple and a famous memorial hall commemorating Zhuge Liang, Liu Bei and other heroes of the Shu Kingdom (221-263). To highlight the rich history and culture of Chengdu, the street was built on the theme of Three Kingdoms' culture and local folk culture. Jinli Street was named as a "National Top Ten City Commercial Pedestrian Street" in 2005.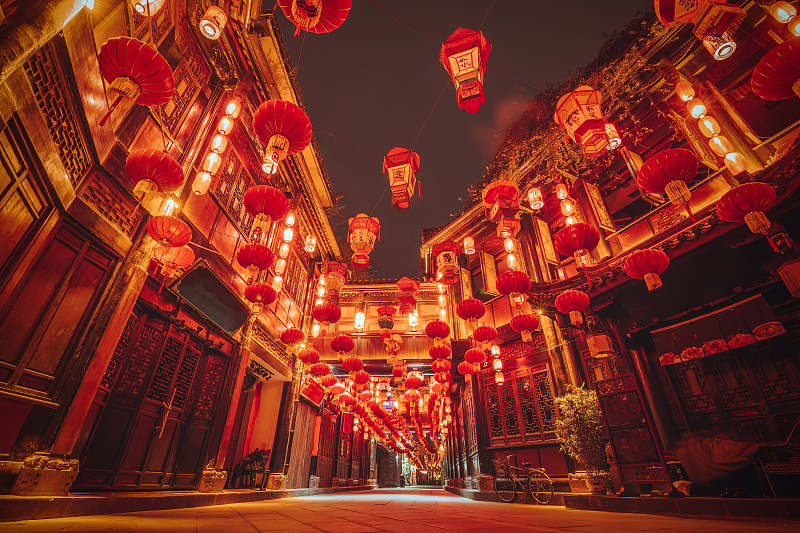 As a popular tourist attraction in Chengdu, Jinli Street combines the traditional and modern sides of the city. Visitors can find lots of shopping stores, teahouses, bars, restaurants, time-honored brands, workshops and entertainment areas. Sichuan opera masks, shadow puppets, giant panda-themed products and other souvenirs can also be found there. Visitors can walk into a teahouse to sip a cup of tea to get rid of the fatigue of the day and enjoy the local tea culture.
Jinli Street is full of vitality, inviting visitors to learn about the history and culture of the area, enjoy a slow-paced city life, and immerse themselves in the unique Chengdu vibe.