Mexican businesses anticipate more chances at 6th CIIE
Share - WeChat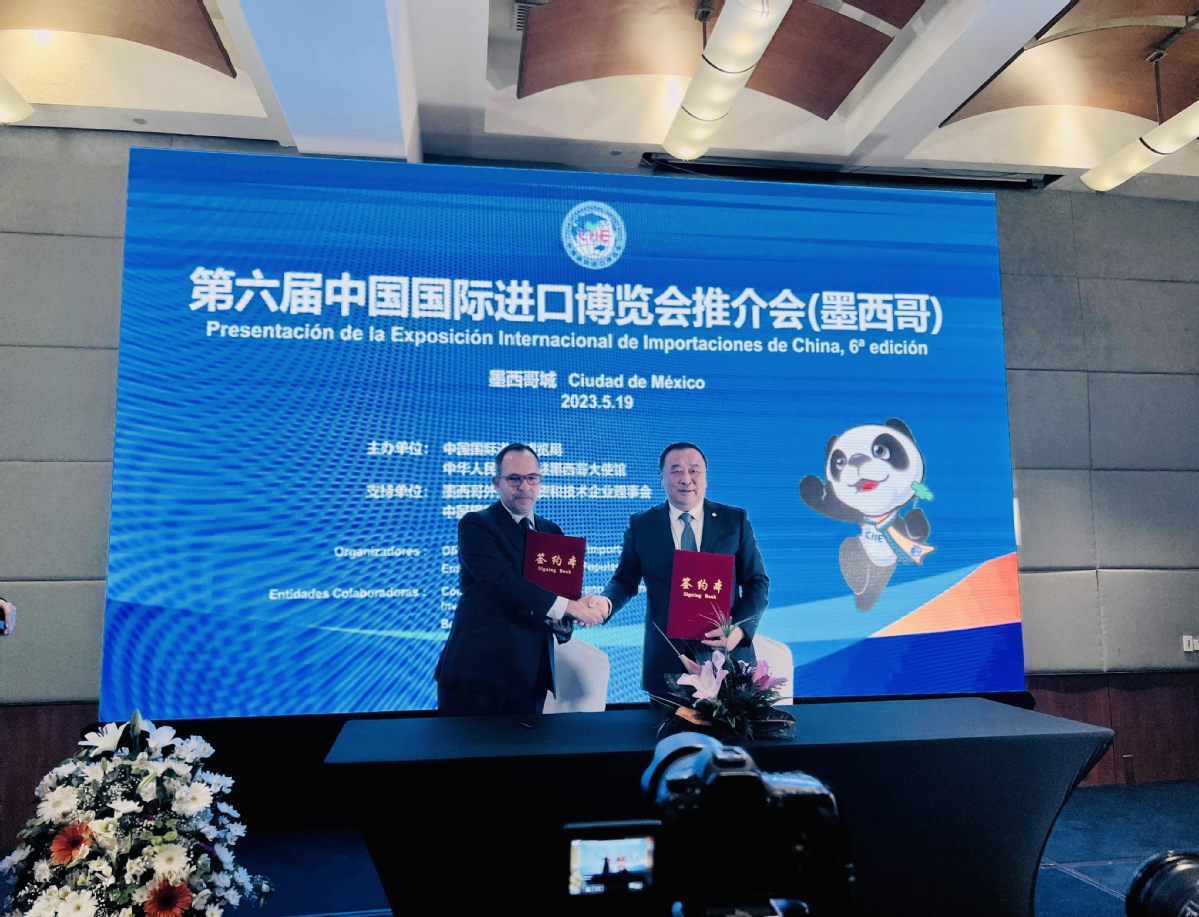 Mexican businesspeople said they are looking forward to seeking more business opportunities at the sixth China International Import Expo during a promotional conference held in Mexico City, capital of Mexico, on local time May 19.
The conference was attended by nearly 200 representatives from the local government, business associations, enterprises and media outlets in Mexico.
Zhang Run, Chinese ambassador to Mexico, said at the conference that the CIIE serves as a significant platform for trade, exchange, exhibition and cooperation between China and countries around the world.
Mexico is China's second-largest trading partner in Latin America while China is the second-largest trading partner of Mexico in the world, Zhang added.
He said he hopes that the Mexican governments at all levels and companies will actively participate in the CIIE to reap the benefits of China's reform and opening-up and economic development.
Sun Chenghai, deputy director-general of the CIIE Bureau, said at the conference that the CIIE has gained wider international influence over the past five years and has become an international public good.
He added that China and Mexico have a solid foundation in bilateral trade. He said he hopes that more Mexican companies would find business opportunities through the CIIE, and local organizations in Mexico can help more high-quality exhibitors participate in the expo.
Fernando Gonzalez Saiffe, director-general of the Department of Asia-Pacific Affairs of the Mexican Foreign Ministry, said that Mexican companies have actively participated in the expo since the first edition of the CIIE.
He said that the CIIE has effectively facilitated trade between the two countries and provided favorable conditions for Mexican products and services to enter the Chinese market.
During the conference, the CIIE Bureau signed a long-term cooperation memorandum with the Mexican Business Council for Foreign Trade, Investment and Technology.