Italian restaurant thrives amid China's tourism recovery
Share - WeChat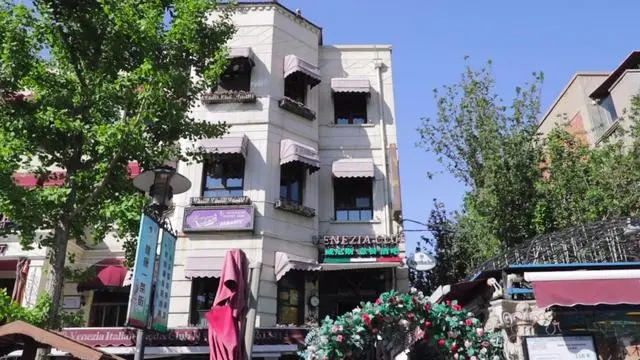 Renato Pegoraro, 74, is thrilled to see his Italian restaurant, located on the main street of the Italian Style Area in North China's Tianjin municipality, bustling with customers again.
Situated in the Hebei district of Tianjin, this area was founded in 1902 and boasts more than 100 buildings, making it the only well-preserved Italian-style architectural complex in Asia today.
The place has seen a steady revival in tourism since the start of the year, said Liu Zongjin, director of the Italian Style Area's organizing committee.
Data show that the number of tourists visiting this area exceeded 2 million in the first quarter of this year, up by more than six times compared with the same period last year.
"I like to chat with guests and exchange ideas of wine and meals," said Pegoraro, owner of the Italian restaurant Enezia Club, adding that he has been running this restaurant for 16 years.
"Many Italians come here for local Italian food, like Capri salad which is mixed tomato and mozzarella. Food can evoke good memories," he said.
Since 2001, Pegoraro had been flying to China periodically for cross-border business. However, after meeting his Chinese wife, he made the life-changing decision to settle down in China.
In 2007, when the local government initiated a renovation project to attract investment, he seized the opportunity and invested in a three-story building in the Italian Style Area.
"The area was quite dilapidated at that time and the streets were full of dirt and mud. The local government told me their renovation plan and convinced me to stay and start a business," he said.
Pegoraro's mother, who used to be a chef in Italy, suggested that he open a restaurant and offered him much help with Italian recipes.
Pegoraro, alongside his wife, undertook the renovation task. They painted the walls red, white and green, the colors of the Italian flag, and reinforced the roof with walnut wood, embellished with intricate carving patterns.
The restaurant's decor was gradually revamped with various items collected during Pegoraro's travel around the world. Notably, his golden wine cabinet boasts a vast collection of drinks from different countries, making it a true gem in the restaurant.
He is particularly proud of the framed replicas of centuries-old menus collected from an old Italian museum. "These ancient menus record the history of the Italian cuisine," Pegoraro said.
In order to keep the original Italian flavor, the restaurant's ingredients are mainly imported from Italy. The authentic food here has attracted many diners and even celebrities. The special ravioli, made with a delectable blend of mushrooms and other unique ingredients, has become a crowd favorite amongst Chinese dumpling lovers.
Pegoraro's son Gabriel Pegoraro has helped his father set up a WeChat official account and updates it regularly to introduce the history of Italian food, such as the origin of Panettone, a classical Christmas cake of Milan.
Despite his old age, Pegoraro visits the restaurant every day, although he seldom cooks for guests anymore. Instead, he can be found sipping on a glass of cocktail and engaging in lively conversations with guests from all corners of the world.
"I have already taken Tianjin as my second home, and I would do my best to make this century-old Italian community better," he said.