Shanghai Guijiu sees profit increase thanks to young consumers
Share - WeChat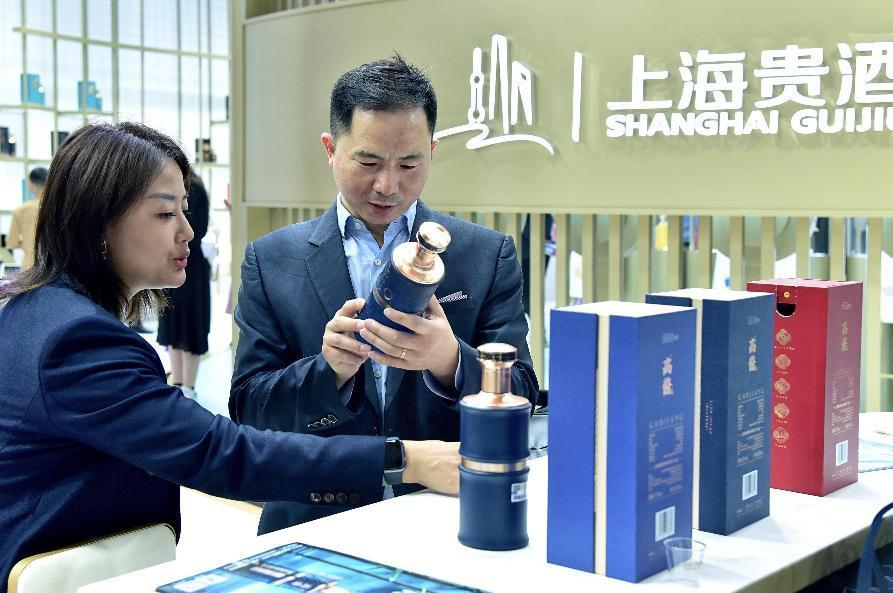 Shanghai Guijiu Co Ltd, a company that started its baijiu business in 2018, has seen a rosy business performance fueled by an increasingly growing number of young consumers and female baijiu drinkers in China.
A Shanghai-listed liquor group, Shanghai Guijiu has become the only listed liquor company whose main business is sauce-flavored liquor besides Kweichou Moutai Co from Southwest China's Guizhou province.
During the Nov 11 online shopping extravaganza last year, sales of Shanghai Guijiu ranked the top among low-alcohol liquors on major e-commerce platforms of Douyin and JD.
"Youth, fashion, innovation and international are the keywords of our brand positioning. The liquor market has been growing rapidly in China, especially sauce-flavored baijiu. Such a category boasts features of fast growth, high customer unit price and zero inventories," said Alan Yan, president of Shanghai Guijiu.
"We are actively expanding our production capacity. Our sales have been particularly good in Fujian and Guangdong provinces in South China. In the mid- to long-term, we would like to develop ourselves into a multiple-flavor, multiple-model and multiple-channel group, like China's Pernod Ricard or Diageo," Yan said.
According to the company's latest 2022 annual report, sales of Shanghai Guijiu reached 1.1 billion yuan ($158 million) last year, jumping 81 percent year-on-year. Meanwhile, its operating profit scored 102.48 million yuan last year and marked a year-on-year steady growth in revenue.
"As young consumers, or those who were born in the 1990s and 2000s, are increasingly becoming the main buyers of alcohol, many companies have been looking to cater to the demand of young people and hoping to seize more business growth opportunities," said Zhu Danpeng, an independent food and beverage analyst.
Meanwhile, Shanghai Guijiu said that this year, it plans to increase efforts to expand its sales abroad, such as in Europe, after it started to promote its products last year on social media platforms such as YouTube, Facebook and Twitter.
The emerging company has found a robust demand of baijiu in overseas markets, especially at places such as overseas consulates, Chinese associations and chamber of commerces.
zhuwenqian@chinadaily.com.cn