Yellow River Fair 'unmasks' rich culture of storied waterway
Share - WeChat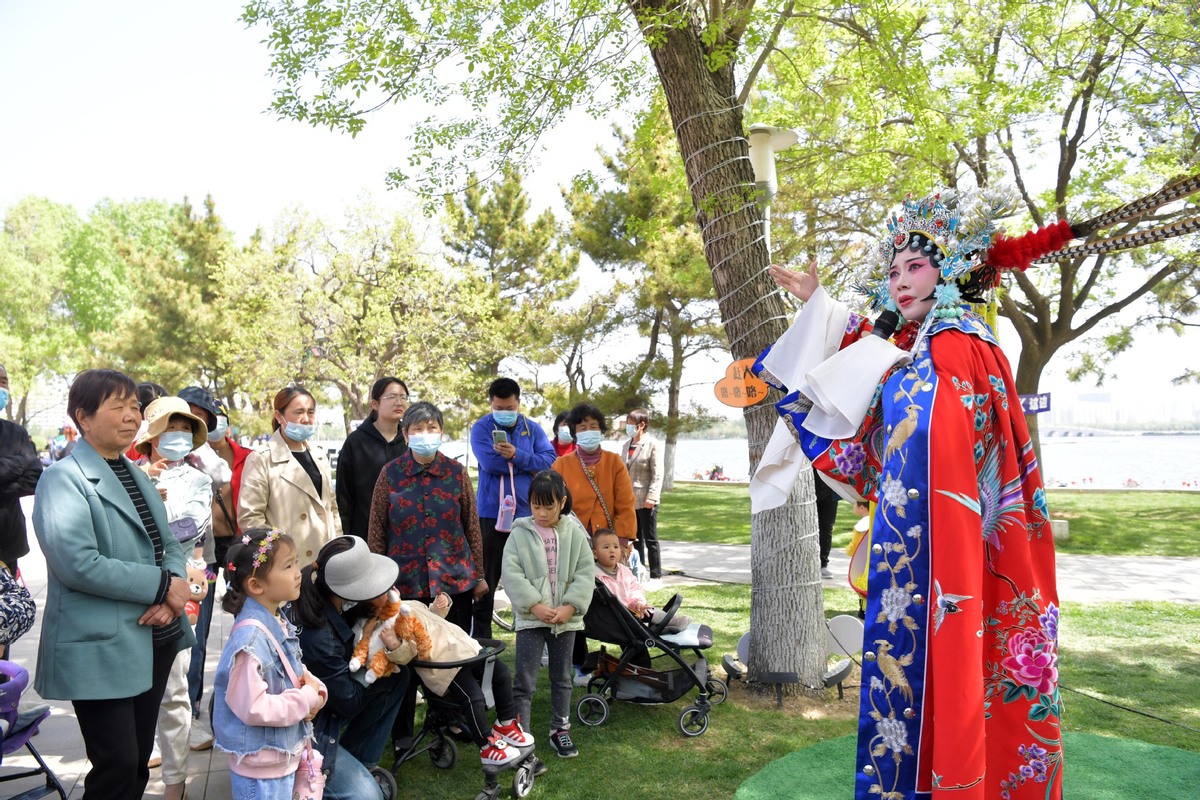 The Yellow River Fair was held on April 17 at Qingfeng Lake Park in the city of Dongying, Shandong province. As one of the highlights of the Yellow River Culture International Communication Forum, the fair includes several themed blocks and a diverse range of activities. Chinese intangible cultural heritage items, beautiful handicrafts, local delicacies, eye-catching performances, and more than 500 kinds of agricultural products can be discovered there.
Intangible cultural inheritors and artists from nine provinces and regions along the Yellow River gathered to present their sophisticated skills and specialties. Colorful sculptures from Gansu's Dunhuang, brick carvings from Ningxia, lacquer wares from Shanxi's Pingyao, colored glaze from Shandong's Zibo and more were on offer, giving visitors the chance to appreciate and purchase these fascinating works. Some artisans even created works on the spot.
According to local authorities, the Yellow River Fair will be held every weekend to give more people the opportunities to familiarize themselves with the rich culture and abundant products created along the course of the Yellow River throughout history.
The Yellow River is considered the cradle of Chinese civilization. For thousands of years, the people living along its banks having nurtured a rich and vibrant culture that has endured to this day.