Kenyans hold high expectations on expo
Share - WeChat Canton Fair to be held offline for first time in 3 years since start of pandemic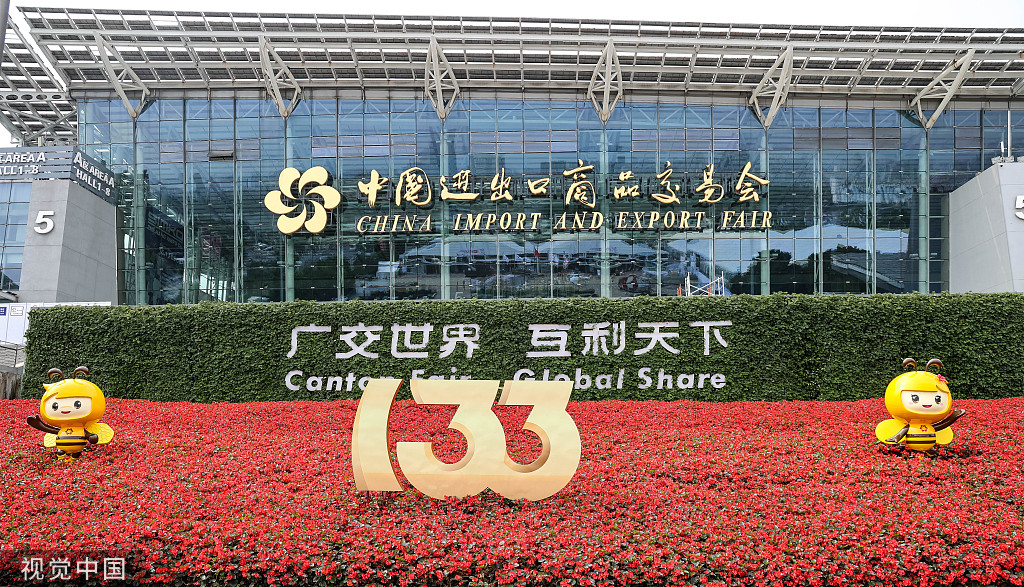 Kenyan traders are having high expectations from China's famous international trade fair, which is being held offline for the first time in three years since the start of the COVID-19 pandemic.
The 133rd China Import and Export Fair, also known as Canton Fair, will open in Guangzhou, Guangdong province, on Saturday and run until May 5. Traders from more than 220 countries and regions are expected to attend the fair.
In the East African country of Kenya, traders are hopeful the Canton Fair will provide them with opportunities to sign deals that will further promote trade relations between Kenya and China.
Eva Nganga, director of Varet Products, an integrated sanitation management company and a regular traveler to the fair, said she was excited she was going to attend it.
"I want to see what the Chinese have been thinking during the COVID-19 pandemic, and what is new. I'm sure there are a lot of new technologies and innovations," she said.
She said that besides the manpower, the high cost of power and water and the unfavorable business environment are key challenges to manufacturing in Kenya.
"Everybody is going to China because there is manpower and the manpower believes in innovation and new technology. When one has a big picture in the mind and takes it to China, it can be actualized in a very short time and in the cheapest way ever," she said.
Colleen Rotich, director of resource mobilization at the Women's Indian Chamber of Commerce and Industry-Kenya Chapter, said seven of the chamber's members will be attending the fair.
She said most of the women are in the business of plastics and hospital supplies, adding that her task will be to ensure they get exactly what they want.
Open market
Rotich, who will be attending the trade fair for the third time, said China has the best products and their market is open.
Abraham Kamau, who has been importing secondhand clothes from China for the past seven years, said he will be attending the fair in order to source suppliers for new clothes and shoes.
He said sourcing from China gives traders an opportunity to visit factories and ensure that the right products are packaged in addition to making sure the products are affordable and of good quality.
Though Kamau had been visiting China at least three times a year prior to the pandemic, he said this was the first time that he was attending the Canton Fair. He has a lot of expectations from it.
Jemimah Wangui, an entrepreneur from Nairobi dealing in footwear from China, said he was excited that he was going to Guangzhou.
"This will be my first visit to China for the Canton Fair, and I am looking forward to meeting some of my Chinese counterparts who have been supplying me with their products," he said.
"I have been dealing in footwear for the last five years. I usually import two containers a year. This trip will enable me to scale up my business and create more jobs for Kenyans, and I am also thinking of setting up a shoe manufacturing plant in Kenya."
Pius Rotich, the general manager of Kenya Investment Authority, appealed to those traveling to China to consider signing partnership deals with manufacturers for setting up factories in Kenya.
"Kenya is a business hub for the East African region and so we want to make sure that we service Africa through Nairobi," he said.
He also assured Chinese investors that their businesses are safe in Kenya, and asked them to increase their investments.
edithmutethya@chinadaily.com.cn