Hsu Fu Chi makes big play into healthy snack research
Share - WeChat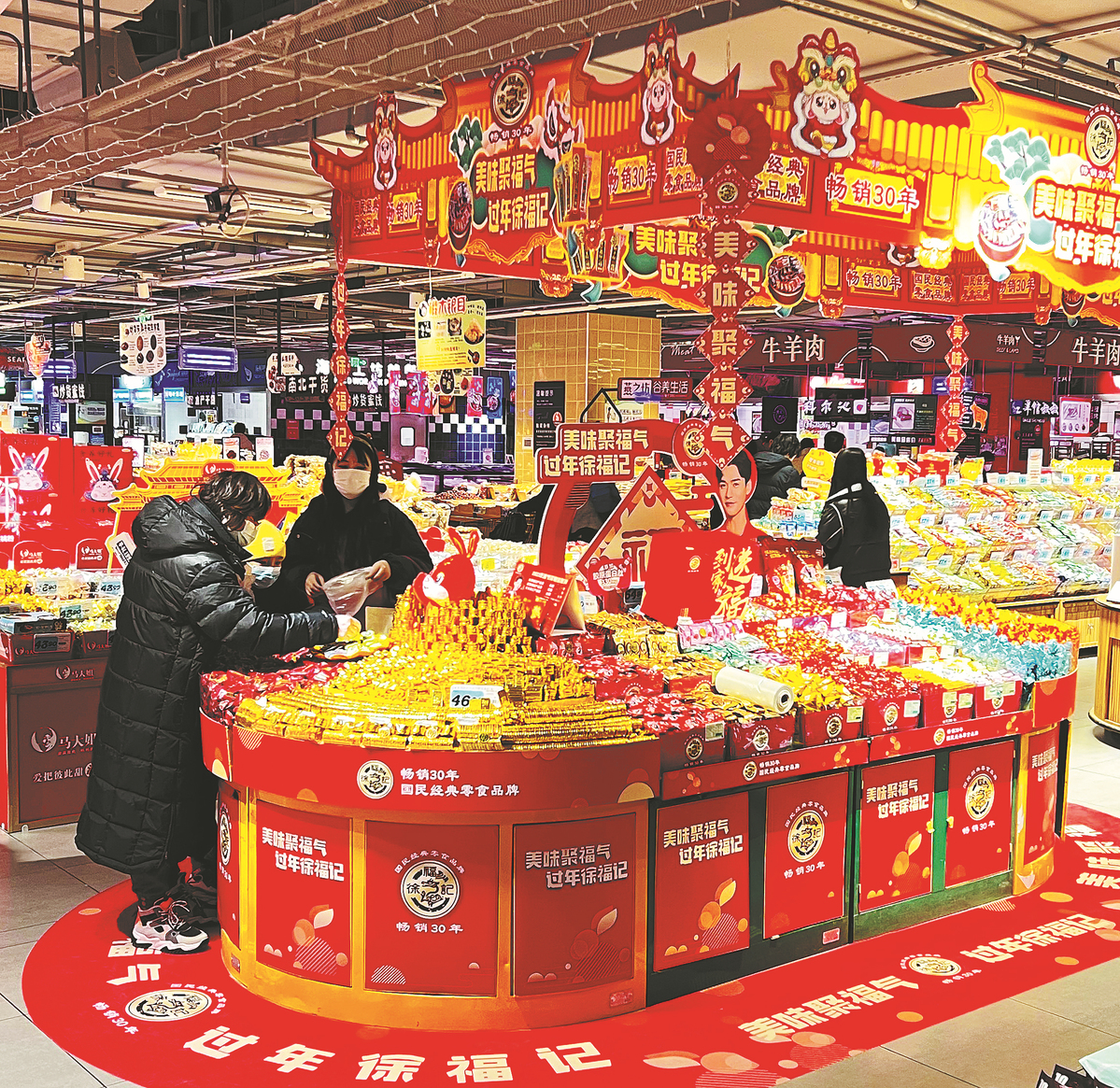 Dongguan, Guangdong province-based snack maker Hsu Fu Chi has joined South China University of Technology to establish a healthy snack research center to tap into new trends in Chinese consumer preferences.
The center, the first one of its kind established by a university and enterprise, will focus on innovations in raw material, technology and healthy food. In addition, Hsu Fu Chi launched its innovation strategy and a fund to encourage its employees to make breakthroughs in food research and development.
Nutrition has already become an important trend in the snack market. A recent report from market research firm Nielsen showed 89 percent of surveyed consumers would prefer to buy healthier snacks.
Hsu Fu Chi has made strides in this arena for some time. It spent an average of nearly 200 million yuan ($29 million) every year on R&D to study consumer preferences, raw materials, formulas and production, and nutrition and health.
The company has launched dozens of healthy snacks in recent years, such as sugar-free sachima, sugar-free lollipops and sugar-free dark chocolate. The products gained great popularity among consumers, helping the company win industry honors.
Xu Guozheng, deputy Party secretary of SCUT, said: "The establishment of the research center integrated various resources. As a theoretical direction guide and application researcher, SCUT will support Hsu Fu Chi in the R&D of healthy snacks, and jointly promote the technology innovation in the sector."
The company's innovation strategy will include in-depth research to match the differentiated needs of different consumption groups.
"We will stick to offering delicacies, and strive to make innovations so as to bring joy and health benefits to consumers," said chief marketing officer Tsai Seon.
zhengyiran@chinadaily.com.cn