Market share of Chinese-brand passenger vehicles surges to 49.9%
Share - WeChat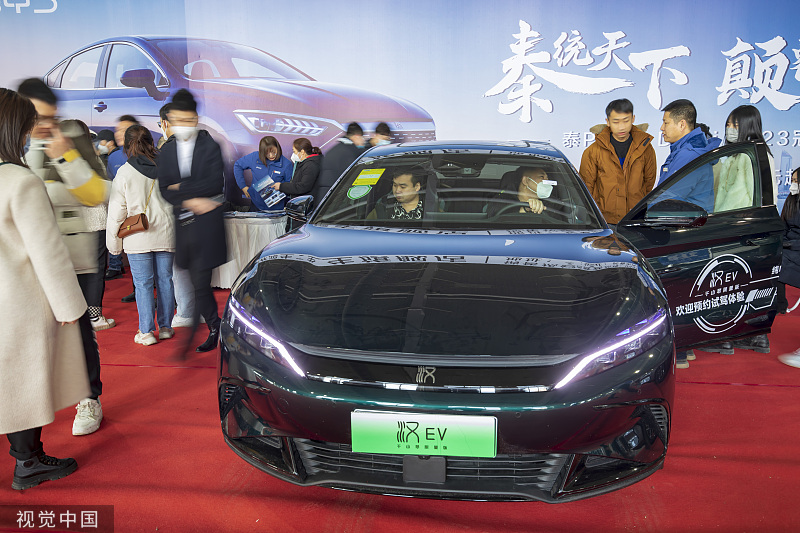 Market share of Chinese-brand passenger vehicles surged to 49.9 percent in 2022, up 5.4 percentage points, People's Daily reported on Thursday.
The cumulative sales volume of Chinese-brand passenger vehicles reached 11.766 million units in 2022, up 22.8 percent year-on-year.
This is due to continuous breakthroughs in core technologies, improvement in design and manufacturing quality, and accelerated innovation in intelligent networking and electrification technologies and business models.
China's energy density of a single mass production power battery has reached 300 watt-hours/kg, which is at the international leading level.
The monthly market share of Chinese-brand passenger cars has climbed steadily since reaching 50 percent in September 2022, reaching 56.8 percent in December.
As product quality and service improve, the country's automobile export made new progress. Data indicates that China exported 2.529 million passenger cars in 2022, up 56.7 percent year-on-year.
The annual sales of new energy vehicles reached 6.887 million last year in China, with a year-on-year growth of 93.4 percent, and the market share increasing to 25.6 percent, 12.1 percentage points higher than the previous year. Among them, the Chinese brand new energy vehicle market share was as high as 79.9 percent.