Corporate leaders extol Li's speech
Share - WeChat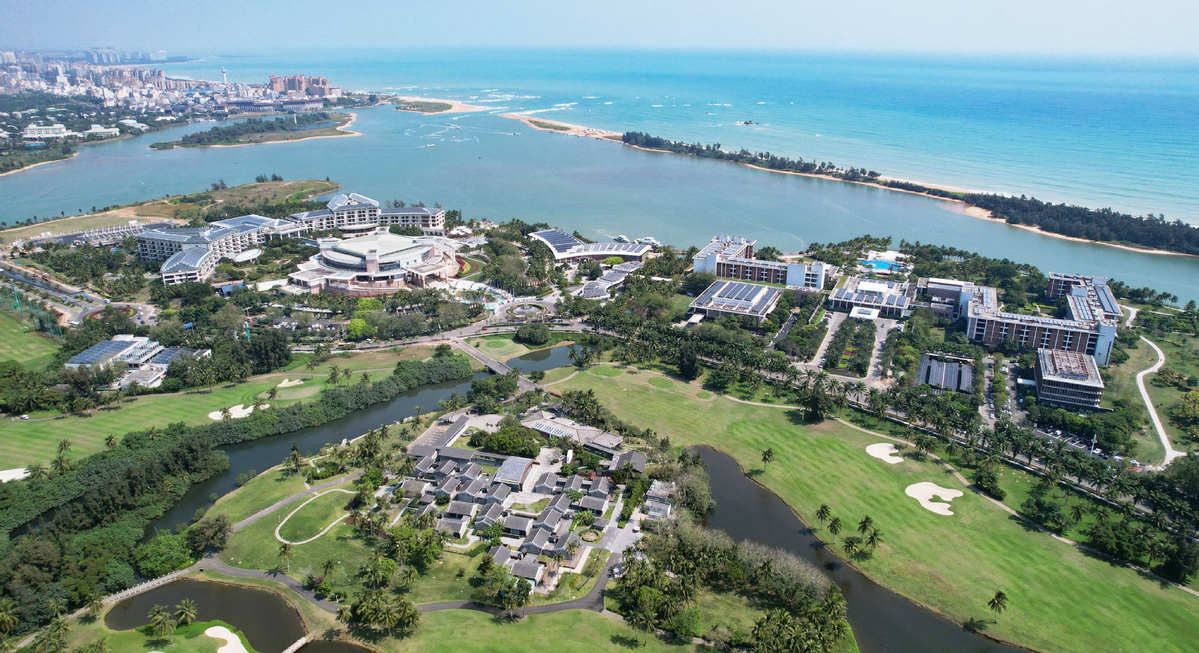 Premier showcases commitment to reforms and opening-up at forum
Premier Li Qiang showcased China's strong commitment to reforms and opening-up in his speech to the Boao Forum for Asia Annual Conference 2023 on Thursday, which will send a positive signal to global stakeholders seeking opportunities in the China market, global business leaders and experts said.
Denis Depoux, global managing director of consultancy Roland Berger, said Li's speech sent a key message that China is open for business and China's growth will support global growth amid a difficult economic environment.
He said the speech also showed China's commitment to supporting the growth of foreign enterprises investing and operating in China.
Citing the speech, David Olsson, national president and chairman of the Australia China Business Council, said Li spoke with confidence about China's own ability to open up its economy and China's ability to play a very constructive role in ensuring sound and peaceful growth in the world.
"China remains a hugely important market in its own right, but also very influential in the global economy. So investors and companies will continue to come to China, and they will continue to be very active in this market," he said.
Citing China's recent economic performance in the first quarter of 2023, Olsson said China's economy is already rebounding. "China's economy will take off, it will achieve its (around) 5 percent target (set for 2023) and possibly even more with productivity increases."
He said China's recovery will benefit the rest of the world enormously as hundreds of countries have China as their top trading partner.
A key point in the speech is that Li called for inclusiveness and common prosperity for all, said Atul Dalakoti, executive director of the Federation of Indian Chambers of Commerce and Industry. "That gives us the confidence that economic development is on the right path and we will see the continuity of economic policy of further opening-up of Chinese policy."
Zafar Uddin Mahmood, policy adviser to the secretary-general of the Boao Forum Asia and special assistant to the prime minister of Pakistan, said: "China is using multiple platforms to enhance understanding between the countries and the region to promote free trade. So I have taken note of Premier Li's points and he has the opinion that China believes in solidarity, cooperation and dialogue instead of friction. So, China will work hard to create more harmony and bring more cooperation to the table."
Ben Simpfendorfer, a partner at consultancy Oliver Wyman, said Li's speech showed China's commitment to expanding domestic demand and also highlighted the importance of reforms and opening-up.
"These have been pillars of growth over the past decades, and that will continue, sending a positive signal to the foreign business community.
"China is the world's second-largest economy. And clearly, it's growing at a faster rate than many other large economies this year, so its contribution will be important."
Simpfendorfer's views were echoed by Samson Khaou, executive vice-president of Dassault Systemes Asia-Pacific, who said China's growth is key to the French industrial software company's growth in Asia.
"China represents 40 percent of our business here in Asia. We have established our Asia headquarters here in China ... This reflects how we see the policy of attracting foreign investment to China as the right one."