Estée Lauder opens new research centers in Shanghai
Share - WeChat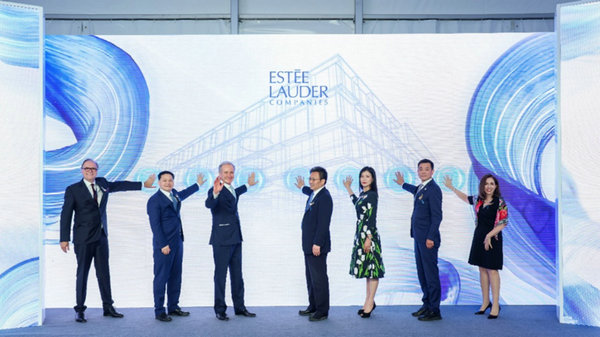 Estée Lauder Companies Inc unveiled its new research centers at its China Innovation Labs in Shanghai's Minhang district on Wednesday.
The two new centers, named the Labs' new Global Advanced Technology Center (GATC) and Men's Beauty Center of Excellence (MBCoE), are geared toward both Chinese and worldwide consumers.
"Through breakthrough products, superior formulations and cutting-edge technology, the China Innovation Labs will enable faster speed to market our products, while also continuing our company's commitment to providing high-quality products focused on effectiveness and safety to consumers in China and around the world," said Fabrizio Freda, President and CEO of the Estée Lauder Companies.
As part of the company's commitment to providing breakthrough skincare solutions for Chinese and other Asian consumers, GATC will focus its research on anti-aging and skin science, the study of skin's biological, physiological and morphological characteristics. It will also gather Chinese academic and scientific institutions in materials science to research new skincare ingredients and formulations.
By 2025, GATC is expected to become Estée Lauder Companies' largest advanced technology center among its international markets.
The company also unveiled that the Labs will serve as ELC's Men's Beauty Center of Excellence, enabling significant advancements in men's skincare science, product and package development, and clinical testing with Chinese male consumers. The center will also focus on the makeup and fragrance categories.
"Creativity and innovation are at the heart of what we do at Estée Lauder Companies, and we have an incredible 30-year history providing Chinese consumers with prestige beauty products and services that uphold our company's commitment to quality, consumer need, sustainability and innovation," said Joy Fan, President and CEO of the Estée Lauder Companies China.
"With more local innovation investment, we remain firmly committed to China's consumers, whose expectations we aim to exceed – and whose lives we aim to enhance and touch," Fan added.
Most Popular