Terracotta Warriors exhibition opens in Spain
Share - WeChat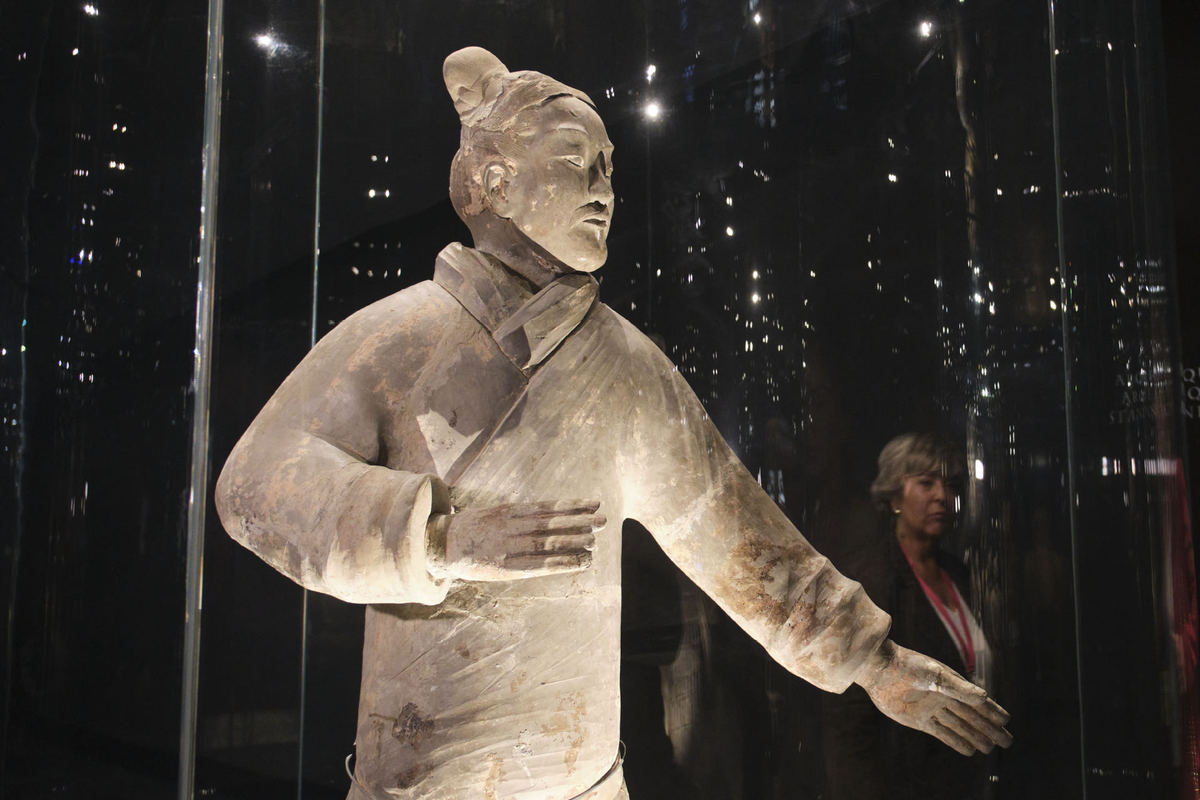 The Archaeological Museum of Alicante opened on Tuesday a unique exhibition of China's renowned Terracotta Warriors, known as the "Eighth Wonder of the World."
The exhibition, titled "The Legend of China's Qin and Han Dynasties," and which opens to public between Wednesday and January 28, 2024, showcases more than 120 pieces from nine Chinese museums.
The exhibition is divided into three galleries showcasing the history of the unification of China by Emperor Qin Shi Huang, his tomb, and the mysterious Terracotta Warriors. The museum uses advanced technology to create an immersive exhibition space using light, music, and scent.
Curator of the exhibition Marcos Martinon-Torres, an archaeologist and professor at the University of Cambridge said the exhibition would provide an "unforgettable experience" for thousands of visitors.
The exhibition is part of a series of activities for the China-Spain Year of Culture and Tourism. Apart from the 10 life-size Terracotta Warriors and horses, it also features gold and silver, bronze, pottery, and jade cultural relics.
At the opening ceremony on Tuesday, Carlos Mazon, president of Alicante provincial council, called the exhibition "a historic moment." He said his province "will become a cultural center in Europe in the next ten months, because it is the first time that the Chinese Terracotta Warriors have been exhibited abroad since the (COVID-19) pandemic."
Local people and visitors from all over the world will have "a unique opportunity to appreciate the beauty of these archaeological achievements in one of the best museums in Europe," he added.