Tunxi attracts high-tech business, diplomatic activities
By CHENG YU in Huangshan, Anhui province and ZHU LIXIN in Hefei | China Daily | Updated: 2023-03-29 09:47




Share - WeChat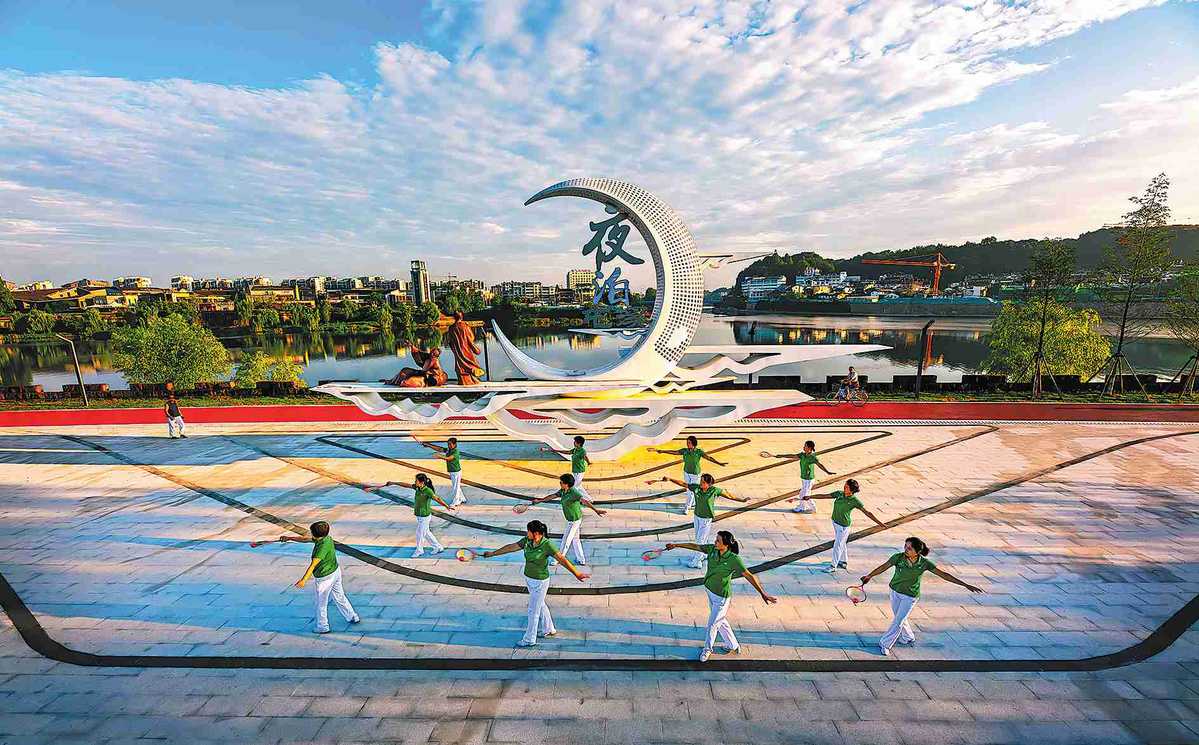 When Lyu Xiangming, a 49-year-old entrepreneur, took a tour of Tunxi, the central area of Huangshan in East China's Anhui province in June 2022, he was impressed by the gorgeous view blended with a clean environment and traditional Huizhou-style architecture.
But he never expected that the tour would sprout the idea of settling a business in the district, as the businessman — who owns a high-tech company that mainly produces intelligent environmental protection solutions — decided to invest in a production base in Tunxi.
"It is usually not an easy decision when making investments, but it was indeed a quick decision here in Tunxi," Lyu said, adding that it only took two months for all the details to be settled.
Behind the speed is the broader plan of the Tunxi government in gearing up efforts in attracting businesses and investments through developing high-tech, low-carbon businesses and industries.
Lyu recalled that when he first met with Wu Xuguang, Party secretary of Tunxi district, he felt "warm and welcome".
"From project initiation and construction to operation, the local authorities made everything detailed and proposed a series of supporting policies," he said. "It made me feel that Tunxi is an ideal business marketplace that I have spent many years looking for."
The place where Lyu's company is settled is the Huangshan Jiulong Low-Carbon Economic Industrial Park, which focuses on the next-generation low-carbon sectors including electronic information, intelligent equipment, big data and industrial designing.
Such efforts are also in line with the Chinese top leadership's call during this year's two sessions — China's annual top legislative and political advisory meetings — to promote the transformation and upgrade of industries, coordinate urban-rural and regional development, make further efforts to build a green and low-carbon economy and society, and effectively upgrade quality and appropriately expand the output of the economy.