Next generation sets the stage for art genre's future
Share - WeChat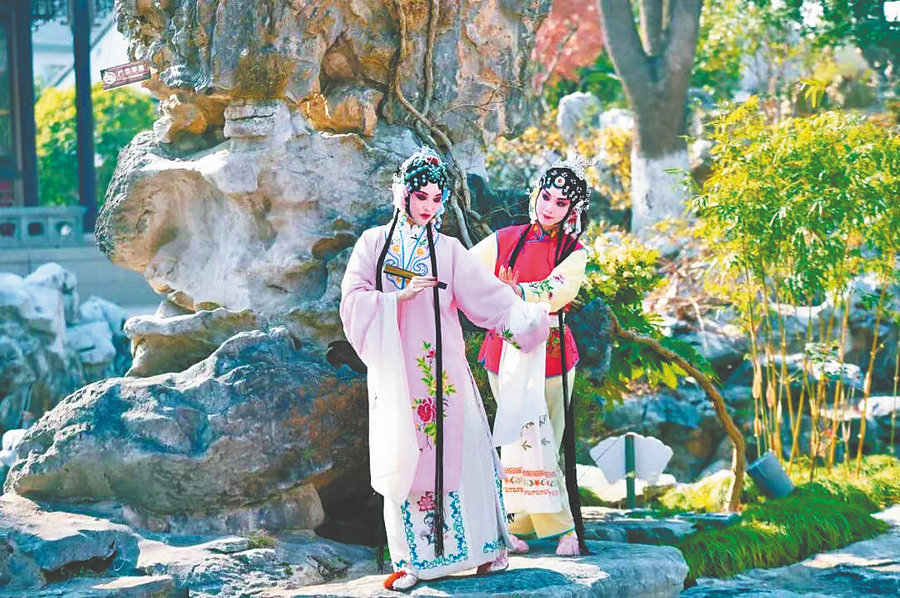 While students like Gu and Geng are training to become experienced Kunqu Opera performers, others are also exploring more contemporary ways of presenting the art form, graduate from the academy Zhu Xiandong being one of them.
By taking courses in traditional Chinese opera appreciation and attending live performances, he developed an affection for Kunqu Opera because of its graceful singing and refined performance style.
When studying The Peony Pavilion, he was inspired by Du's exclamation "how does one realize the beauty of spring if not by entering this garden "and decided to re-create the garden in the virtual world.
"The Peony Pavilion tells the story of a dream, which is quite surreal and ethereal. So I thought about how to bring the viewers into such a dream garden, for other young people like myself to feel its beauty," Zhu says.
Therefore, he adopted virtual reality technology to create the garden, drawing from the styles of classical Chinese gardens from the Song Dynasty (960-1279), the era in which the story takes place.