As ice melts, veteran photographer wades in
Share - WeChat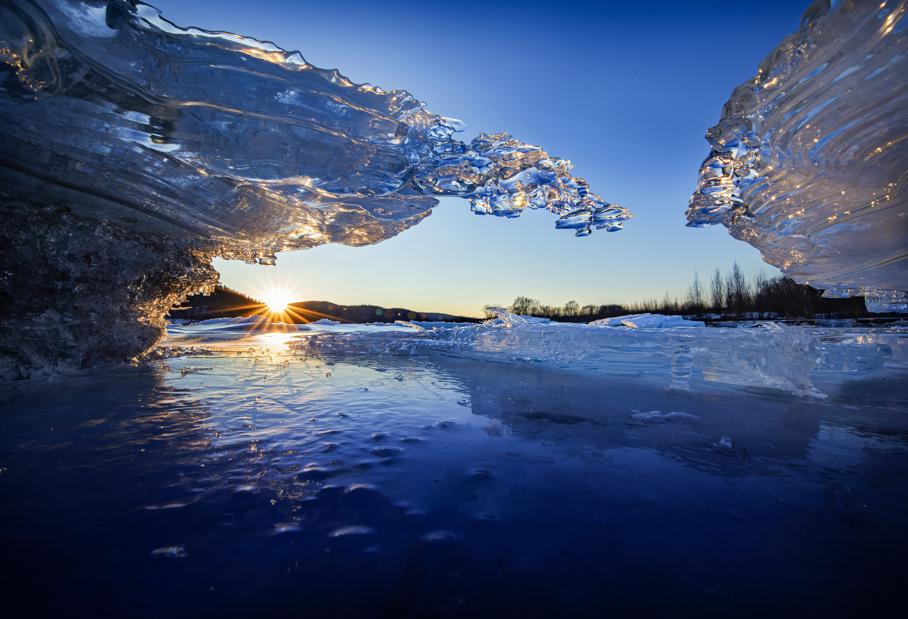 "I can truly feel the beauty of the ice when standing knee-deep, or even waist-deep, in the rivers," he said.
Xu's photos have attracted many photographers in the region, and they follow him in winter.
Every spring, they start photographing rivers in Jiagedaq. As the weather warms, they will travel to more northern regions, such as Mohe, Huzhong and Tahe, where temperatures are even lower.
"For a native who was born in the Greater Khingan Mountains, the glacier is immortal and the source of all life," Xu said. "Over the past four decades, I have taken numerous photos across the country. But I completed my most satisfactory work in my hometown."