As ice melts, veteran photographer wades in
Share - WeChat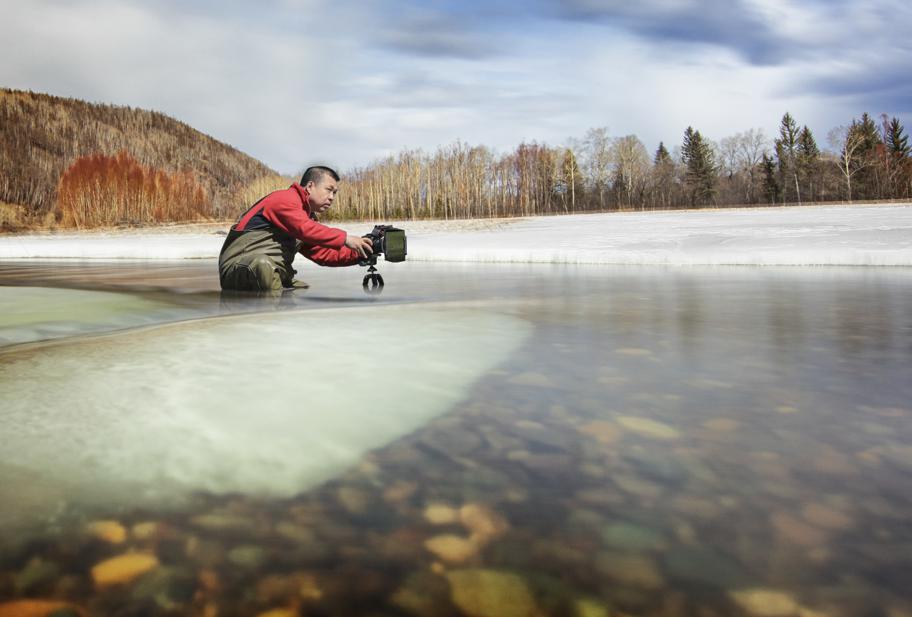 Photographer Xu Lin, 60, became much busier with his camera as the rising spring temperatures began to melt the icy rivers of Daxing'anling prefecture in Heilongjiang province.
Since 2017, Xu has traveled to more than 80 rivers in China's northeast and taken more than 40,000 photos to document them from every late October, when they begin to freeze, to late May, when the ice is gone.
"The eight-month freezing period creates an unparalleled polar glacier in the region," he said. "Green trees and red flowers appear around the melting rivers and create unique views, especially in the spring."
To find the best shooting angle, Xu usually wears waders and steps directly into the icy waters.