China's economy gaining momentum, top regulator says
Share - WeChat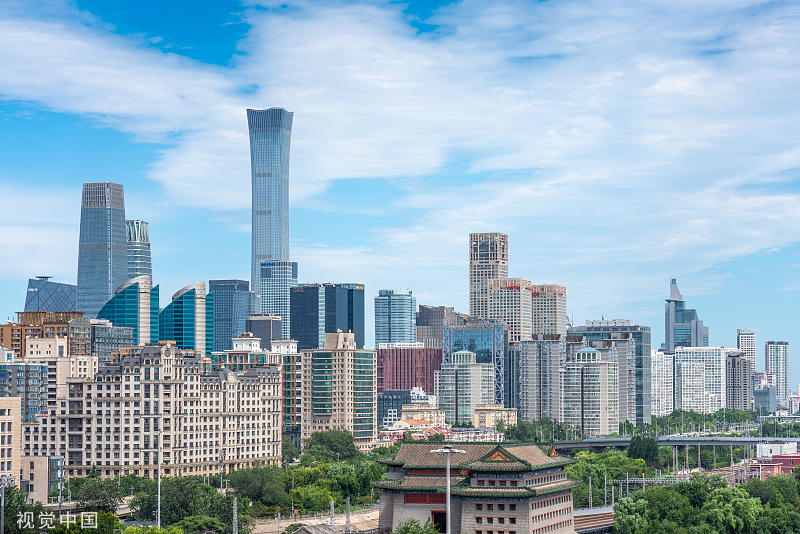 China's economy is stabilizing and gaining momentum amid a steady recovery this year, and the country has the confidence and capabilities to foster high-quality development, according to the country's top economic regulator.
Zheng Shanjie, head of the National Development and Reform Commission, said the country will strengthen the coordination between fiscal and monetary policies as well as policies in terms of employment, industry, investment, consumption, prices, environmental protection and regional development, which will support the country's high-quality development.
He said the country will also make a big push to boost the spending power, actively expand effective investment, promote the construction of 102 major projects mapped out by the 14th Five-Year Plan (2021-25) as well as other projects key to economic and social development and support the healthy development of the private investment.
More efforts will also be made to boost innovation-driven development, accelerate the push for modernizing the industrial system, develop emerging industries and the digital economy and promote the upgrading of the traditional industries, Zheng made the remarks during the ongoing China Development Forum in Beijing on Sunday.
When it comes to the drivers of the Chinese economy, he said China's economic development is supported by quite a number of favorable conditions, including a well-functioning industrial system,an ultra-large domestic market,the world's biggest middle-income groups and a strong development foundation.
Citing China's economic performance in the first two months of 2023, Zheng said the economy is stabilizing and picking up with a notable improvement in both supply and demand.
Meanwhile, Zheng warned of difficulties and challenges ahead, saying the country is taking solid steps to deal with the headwinds.
Looking into the future, he said China welcomes foreign companies to invest and do business in China and share in China's development opportunities.
Zheng said the country will comprehensively deepen reforms and opening-up, promote the building of a high-standard market system and foster a world-class business environment that is market-oriented, law-based and internationalized.
The country will also make appropriate reductions to the negative list for foreign investment, ensure national treatment for all foreign-invested enterprises, promote the stability, scale and structure of foreign trade and advance high-quality Belt and Road Initiative, he said.