Qingxian county's makeup brush business facing bright future
Share - WeChat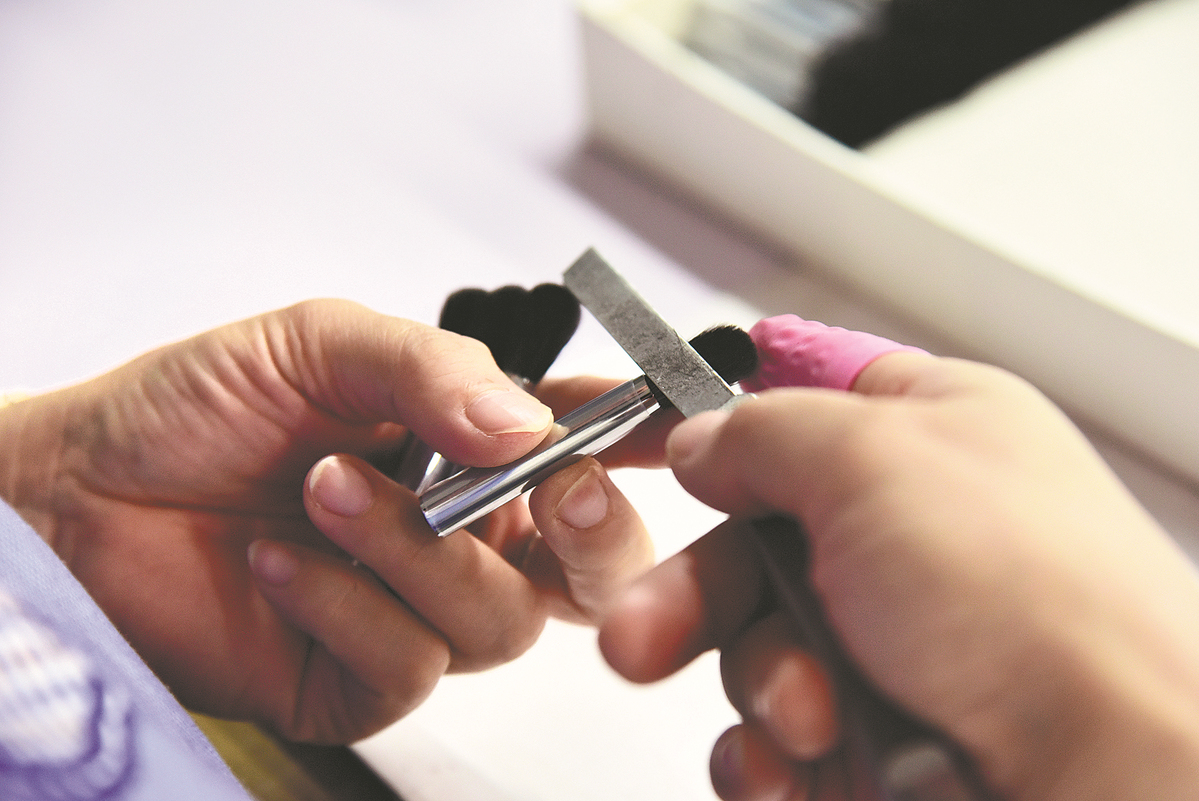 On a recent Tuesday afternoon, Hu Na sat in front of her workbench and did a livestreaming demonstration on e-commerce platform Taobao on how to create a makeup brush.
She first weighed out an amount of wool, used a comb on it and carefully placed it into a small, jar-like mold.
Then she tamped the wool down in the jar on her workbench dozens of times, so that the wool became more solid and even.
"The brush will meet quality standards only when its bristles are full and symmetrical," said the 38-year-old skilled worker in Cangzhou's Qingxian county, Hebei province.
There are over 16,000 workers like Hu involved in producing makeup brushes in Qingxian, which is about 170 kilometers southeast of downtown Beijing.
Each year, the workers can produce more than half of the makeup brushes sold in the country, local officials said.
Last year, revenue produced by the county's makeup brush industry reached 1.9 billion yuan ($275.8 million), about 8.5 percent of which was export earnings.
The county has developed into one of the nation's biggest producers of makeup brushes. There are 253 brush manufacturers, among which 16 are built with foreign investment, and more than 1,000 factories make related and supporting materials.
"We have such a large market share because we have more than two decades of history in making makeup brushes," said Kang Shaoxing, president of the Qingxian Makeup Brush Industry Association.
Hu, the brushmaker, has done the job for 14 years, becoming more experienced and skilled at dunguan, a Chinese word meaning "tamping jar".
"It's the most demanding and difficult step in the process of creating makeup brushes," Hu said, adding that it normally takes years of practice to master the skill.
"If the step is done well, the brush will be more precise and comfortable for customers to use and can greatly enhance fine results when applying makeup," she said. "I now have a great sense of accomplishment with my dunguan skill."