Nation sheds more light on its rich past
Share - WeChat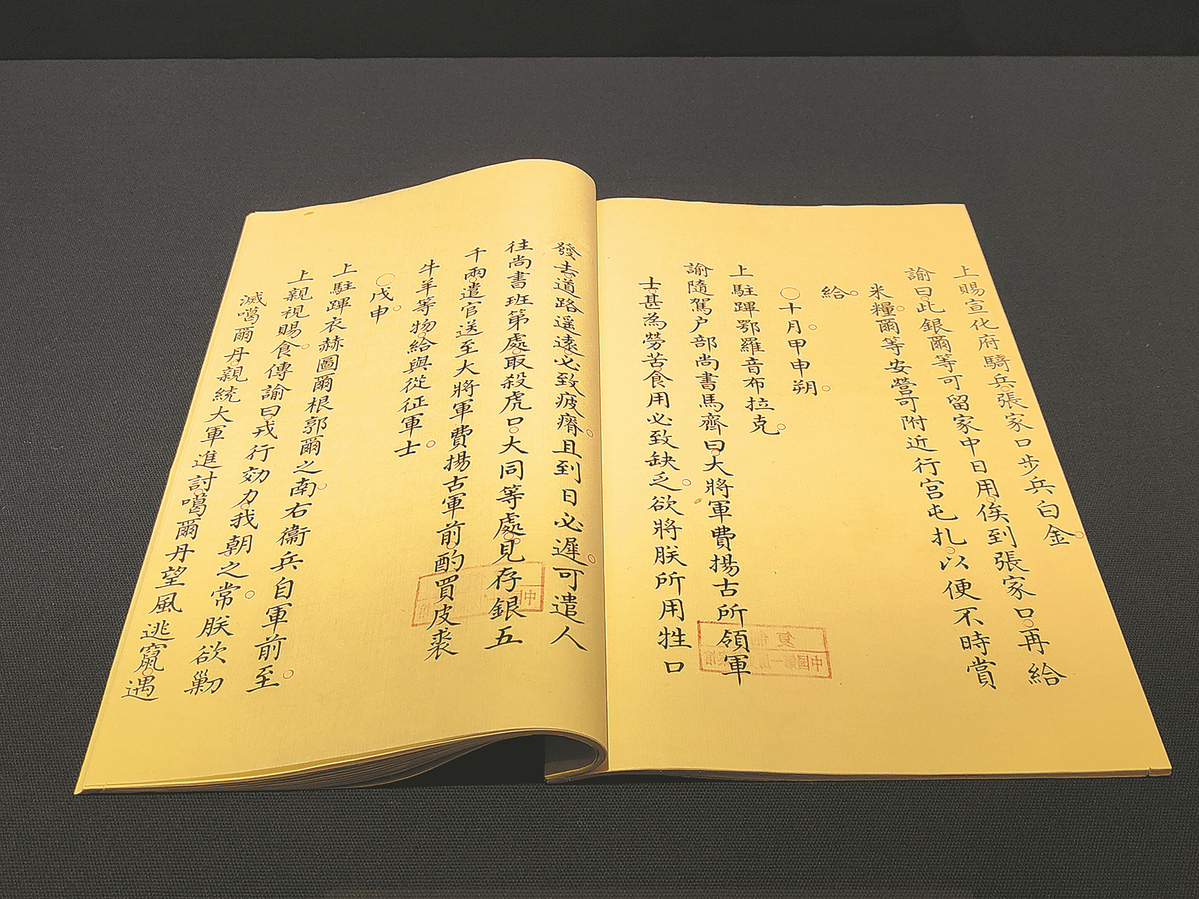 Some of the archives were stored at Huangshicheng, including Emperor Qianlong's shengxun and shilu, along with a golden cabinet used originally to store records from the days of Emperor Yongzheng. These items are exhibited with other records such as government decrees, ancient maps and documents about imperial life.
Gu Heng, director of the National Library of China's exhibition department and executive curator of the exhibition, said: "These exhibits were imperial secret records, and they have been preserved well. They systematically record the political, economic and technological development of that era and illustrate many facets of that society, just like an encyclopedia."
Rao Quan, vice-minister of culture and tourism, said at the exhibition's opening ceremony: "During the uninterrupted history of our civilization, Chinese people have created an ocean of literature and archives. They have become carriers of our culture, and play an irreplaceable role in helping us study history, inherit civilization and spread the spirit of our country."
Shen Yubiao contributed to this story.