Feb sustains housing recovery
Share - WeChat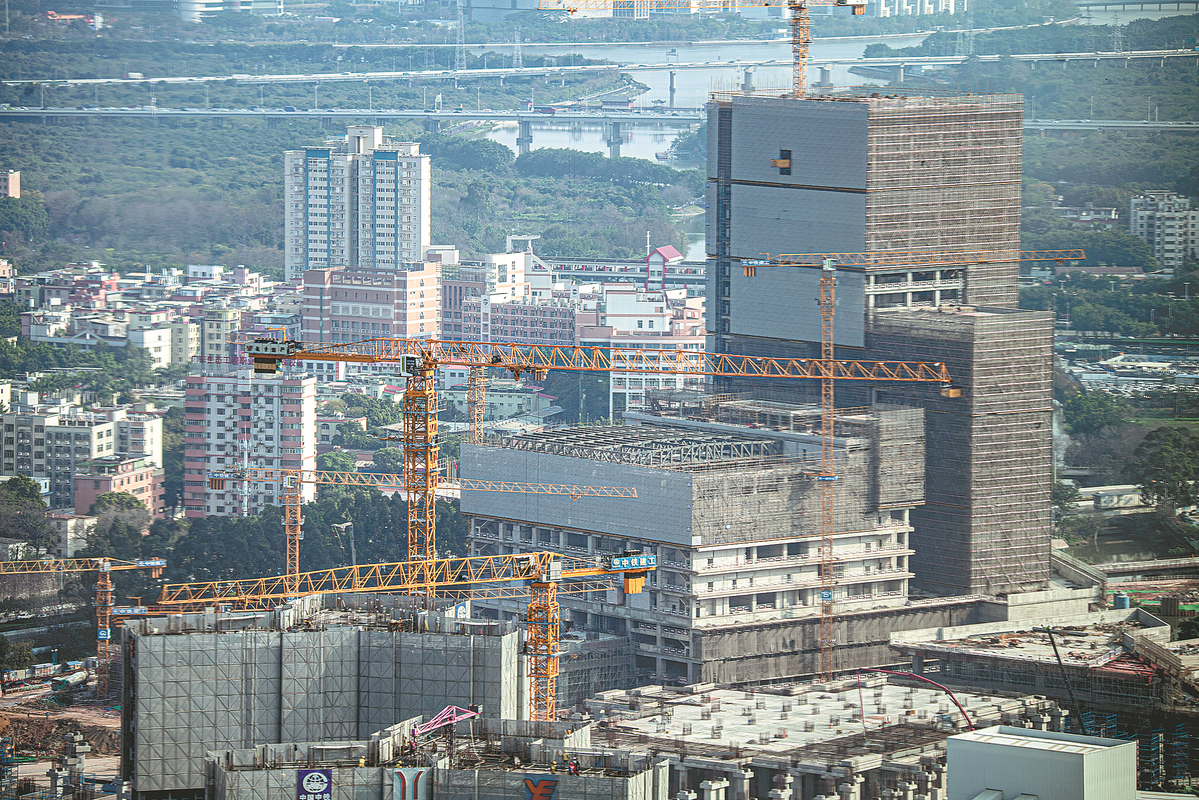 Helpful policies, release of pent-up demand herald stability in property prices
The property market recovery continued in February as more Chinese cities reported a month-on-month growth while the year-on-year decline narrowed in lower-tier cities, official data showed on Thursday.
In February, out of the 70 Chinese cities tracked by the National Bureau of Statistics, 55 cities reported month-on-month growth in new home prices, 19 more than a month ago.
Year-on-year, however, first-tier cities reported growth against a smaller drop seen in second- and third-tier cities, said Sheng Guoqing, chief statistician of the NBS' urban division.
The improved performance resulted from supportive policies and pent-up demand finding a release in the past month, Sheng said.
Fourteen of the 70 major cities reported year-on-year price rises in February. The corresponding figure in January was 15, NBS data showed on Thursday.
On average, new home prices of the 70 major cities edged up 0.3 percent month-on-month in February, but declined 1.9 percent year-on-year, said Yan Yuejin, director of the Shanghai-based E-house China Research and Development Institution.
"This is the first time since September 2021 that the 70 cities' average home price index turned positive, thus ending the 17-month negative trend. This turning point will boost market confidence and promote the recovery of the real estate sector," said Yan.
A broad rally in home prices appeared in major Chinese cities, which also indicated the strong momentum for home prices to get further stabilized, Yan said.
New home prices in four top-tier cities registered a 1.7 percent growth year-on-year in February, and increased 0.2 percent month-on-month, NBS data showed.
New home prices in 31 second-tier cities tracked by the NBS reported a growth of 0.4 percent month-on-month on average in February, but contracted 0.7 percent year-on-year.
New home prices in 35 third-tier cities grew 0.3 percent month-on-month but fell 3.3 percent year-on-year.
Prices of pre-owned homes also staged a recovery. In this segment of the market, for the first time since August 2021, cities reporting price growth outnumbered those reporting price falls, said Chen Xiao, a senior analyst with the Zhuge Real Estate Data Research Center.
In all, 40 cities saw their existing home prices rise month-on-month in February, 27 more than the previous month. And seven cities recorded a growth in prices year-on-year, one more than a month earlier.
Pre-owned home prices in the four first-tier cities rose 0.7 percent from the previous month. Compared to a year ago, the prices rose 1 percent.
Pre-owned home prices in 31 second-tier cities edged up 0.1 percent from a month ago, but fell 2.9 percent year-on-year. Pre-owned home prices in 35 third-tier cities stayed flat month-on-month, but fell 4.4 percent year-on-year.
"The home price index in February showed the sector has entered a phase of stabilization, and this trend will extend into March," Chen said.
On the back of China's rapid reopening and the robust recovery that appeared in industries sensitive to COVID-19 in the first two months this year, Goldman Sachs raised its forecast for China's GDP growth in 2023 from 5.5 percent to 6 percent on Thursday.
There were some improvements in property activities in the Chinese mainland, showing new progress is being achieved after a monthslong downturn, Goldman Sachs noted.
The nation's top 100 property enterprises reported 37.16 billion yuan ($5.4 billion) in sales revenue on average in 2022, down 25 percent year-on-year, according to the China Index Academy. Their average net profit last year tumbled more than 54 percent to 2.19 billion yuan.
The sluggish performance was due to the COVID-19 outbreaks, a market slowdown and the rising costs, said the academy.
wang_ying@chinadaily.com.cn