Adviser calls for REITs to shore up real estate
Share - WeChat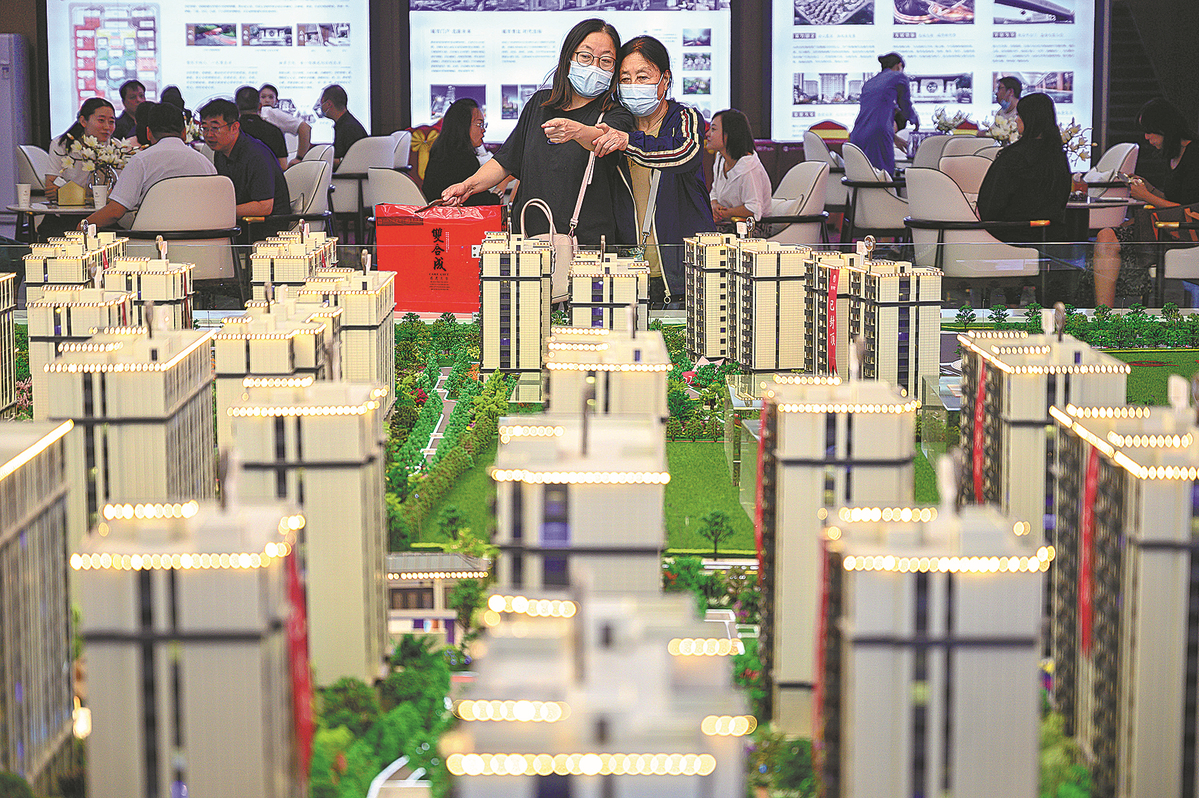 Further policy actions are needed to address the liquidity stress facing some real estate developers, with real estate investment trusts, or REITs, playing a big role, according to a national political adviser.
Zhang Yichen, a member of the 14th National Committee of the Chinese People's Political Consultative Conference, said it is advisable for China to launch a special REITs product to help address the risk that some real estate developers lack financing to deliver presold housing projects.
REITs refer to a type of equity investment instrument that invests in occupied real estate projects and distributes project cash flow to investors.
Having launched publicly traded pilot REITs in 2021, China has witnessed the public offerings of 27 REITs as of Wednesday, which invest in infrastructure projects and public rental housing programs.
Zhang, who is also chairman and CEO of CITIC Capital Holdings Ltd, an alternative investment management and advisory company, suggested that the scope of underlying assets of REITs be temporarily expanded to commercial real estate projects, including office buildings, hotels and shopping malls.
Real estate developers typically own many commercial real estate assets that generate steady income. With the listing of REITs that invest in such assets, developers can use the proceeds to fund the construction of presold, unfinished housing projects, he said.
"The idea is like activating one's immunity to fight against diseases," Zhang said, as REITs can help developers to mobilize their quality assets to provide funding for unfinished housing projects, thus safeguarding the rights of homebuyers.
Zhang is only one of an increasing number of political advisers and officials that have expressed the advocacy of incorporating commercial real estate projects into the pilot scheme of REITs, signaling that expansion of REITs could be nearing, market mavens said.
Notably, Li Chao, vice-chairman of the China Securities Regulatory Commission, said in December that the commission will study the potential of expanding the pilot scheme of REITs into more areas, including commercial real estate and market-based long-term rental housing.
The proposals regarding commercial real estate REITs came in as China has been stepping up efforts to resolve the liquidity stress facing real estate enterprises, which has a direct bearing on financial stability.
The Government Work Report has required efforts to ensure effective risk prevention and mitigation in high-quality, leading real estate enterprises, after the country's financial regulators rolled out a series of measures to stabilize financing to developers late last year.
The recent policy adjustments, Zhang said, will help expand the financing channels of high-quality real estate enterprises and repair their balance sheets, helping the industry defuse risks and recover.
Also in a bid to prevent and address financial risks, China unveiled an institutional reform plan last week that features a reorganization of its financial regulatory bodies.
On Friday, the National People's Congress — the country's top legislature — approved the plan, which proposed replacing the China Banking and Insurance Regulatory Commission with a new national financial regulatory administration that will oversee all financial sectors except the securities industry.
Zhang said the establishment of the new administration will help unify and improve financial supervision in a way that adapts to the development of modern financial services and complies with international practices.
Conducive to preventing systemic financial risks, he said the new administration will help ensure a steady operation of financial institutions, strengthen the protection for financial product consumers and enhance the ability of the financial system to serve the real economy.
Ouyang Shijia contributed to this story.