Gansu beckons as destination of beauty and progress
Share - WeChat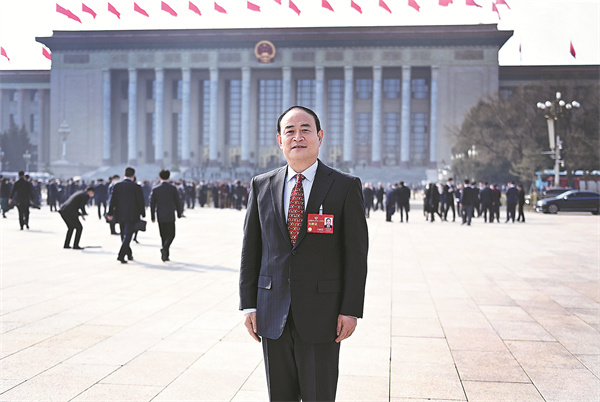 A State-owned tourism company in Northwest China's Gansu province aims to step up efforts in integrating culture, tourism, rural vitalization and new urbanization.
"Our annual development goal this year is to achieve an operating revenue of over 5 billion yuan ($717.72 million)," says Shi Peiwen, chair of the Gansu Culture Tourism Group during the annual meetings of the National People's Congress and the National Committee of the Chinese People's Political Consultative Conference in Beijing, also known as the two sessions.
The major focus of the tourism group during the 14th Five-Year Plan (2021-25) period includes building a number of multifunctional culture, tourism and therapeutic retreats, leading the way for the industry's development across Gansu, according to Shi, who is a member of the 14th CPPCC National Committee.
"We'll explore diverse digital development paths, expand business areas, broaden market channels, and create new profit growth through the 'technology plus' development model," he says.
The tourism group will also give support to the implementation of the national rural vitalization strategy based on Gansu's rural tourism resources, and build a number of creative facilities that integrate agriculture, culture and tourism for overall development.
"At the same time, we'll strive to achieve new breakthroughs in culture and tourism project operations, hotel management, creative design, culture the tourism trade, and financial investment," Shi says.