Star athletes at two sessions propose improvements to PE programs
Share - WeChat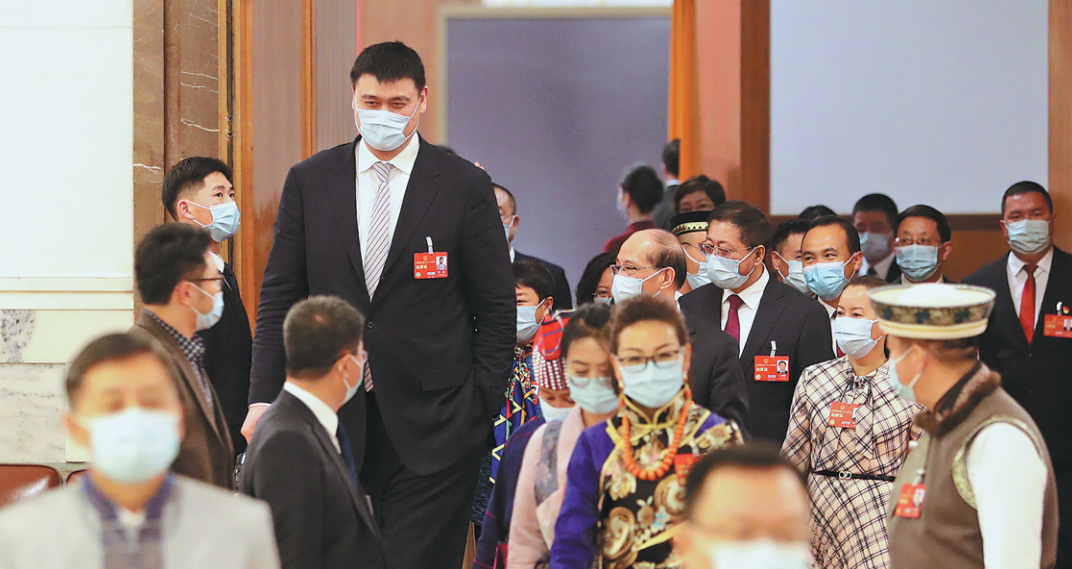 With China stepping up efforts to establish itself as a sporting superpower, policy advisers and legislators have called for greater efforts in physical education and the promotion of school sports to bolster the mission from the bottom up.
Having done their country proud on the track and in the pool, a group of star athletes, both past and present, have taken to a different arena to help with the country's sports ambitions by making their voices heard at China's biggest annual political assembly.
Led by Olympic champion swimmer Zhang Yufei, retired short-track speed skater Yang Yang and basketball legend Yao Ming, high-profile sports representatives of the National People's Congress and the Chinese People's Political Consultative Conference National Committee are putting their heads together at the annual sessions of the top legislature and political advisory body to help facilitate development and reform of the country's sports sector.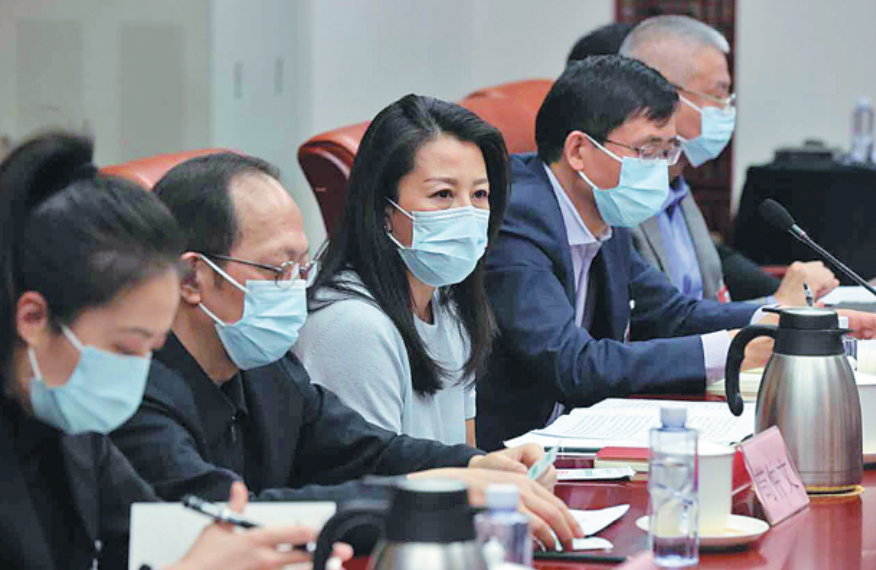 They have tabled suggestions on a wide range of topics, but the big takeaway is a shift in focus to campuses with a view to improving physical education programs and encouraging greater sports participation among young people.
Zhang, who is making her debut as an NPC deputy, said she's proud to be an advocate for the importance of PE on such a serious stage.
"Attending a meeting like this was a little nerve-racking for me at the beginning, but more so it was exciting and inspiring, and that reminded me of the responsibility I'm shouldering," said Zhang, who won two gold medals, in women's 200m butterfly and 4x200m freestyle relay, at the Tokyo Olympics to become a household name in China.
"As an athlete that attracts attention, I feel like we can do more than just train and compete to contribute to our country, and this is where we can do it away from the sporting arena."
An exemplary product of China's State-run sports system, Zhang proposed to relevant ministerial departments that more retired athletes, coaches and trainers developed in the country's pro sports system should expand their expertise and knowhow to ordinary schools.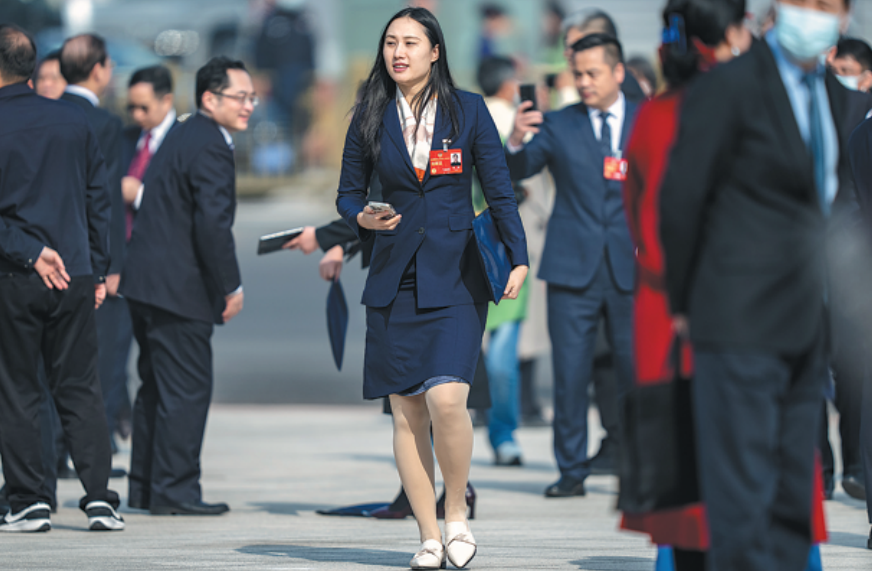 A highlight of her proposal is the introduction of a so-called "champion class" to campus in order to better develop interest and attract greater participation than the traditional system.
"It's not meant to identify talents early on and develop them as professionals. It's all about stimulating interest and making PE class more fun by introducing policies to make it possible to hire former pro athletes and coaches as full-time PE teachers in schools," said Zhang, whose mother is a PE teacher with 28 years' experience.
The education department should also invite more input from the pros and get them involved in drawing up school PE curricula and developing fitness training guidelines for students, Zhang added.
Liu Shiying, who won China's first javelin Olympic gold medal at the Tokyo Games, echoed Zhang's sentiments, stressing that the value of retired athletes should be harnessed better.
"The potential of retired athletes and coaches in our country as an asset in youth sports promotion has, in my opinion, yet to be fully developed," said Liu, a member of the sports panel of the CPPCC's National Committee.
"The current school PE curriculum needs to be reformed with more diversity and depth to allow children to pick their favorites from a wider range of sports and then develop more seriously as they grow," said Liu, who began athletic training aged 13 in her home city Yantai, Shandong province.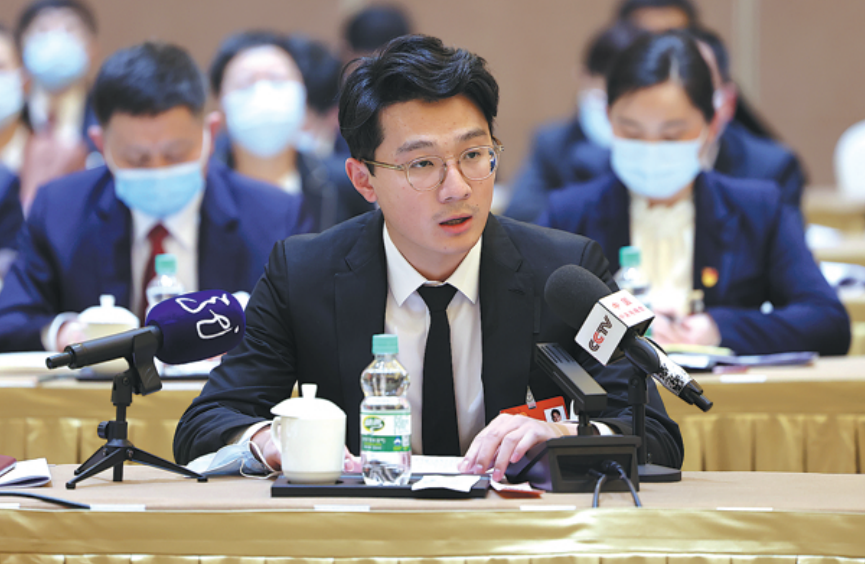 Like Zhang and Liu, most of China's elite pro athletes are developed in the State-run system and have to give up full-time education at a tender age to focus on athletic training — usually at dedicated sports schools or regional high-performance training institutes.
For students in regular schools, the emphasis on academic excellence can often result in PE classes and extracurricular sports activities being replaced by extra tutoring. This is especially the case in the senior grades at high schools, when preparation for the all-important college entrance examination, or gaokao, becomes the sole focus of students and their families.
To address the imbalance by combining sports and education in both systems has been a shared concern at the two sessions in recent years, resulting in some positive changes.
As a collaboration between the Chinese Basketball Association and the Ministry of Education, China's professional CBA league has extended its talent search into the collegiate system, highlighted by the increasing number of players drafted from the Chinese University Basketball Association (CUBA) league over the past six years.
The CUBA has also benefitted from the initiative, with the number of participating universities, audience figures and sponsorship deals on the rise, highlighted by last weekend's sold-out CUBA All-Star event in Chongqing.
As CBA president and father of a school-age daughter, hoops icon Yao is pushing ahead with a school-based "mini basketball "program, which he first proposed during the two sessions in 2018.
"Sports participation, as part of all-around education, should be given a more prominent role on campus," said Yao, who is attending the meetings as an NPC deputy this year.
The program, customized for primary-school students, features smaller basketballs, lower rims and more accessible courts on campus to enhance the appeal of the already popular sport.
Chinese winter sports legend Yang filed a proposal to this year's session calling for a reform of the high-school PE test program in order to encourage more students to participate in sports.
"The test program should be diversified to meet a wider variety of students' interests in all kinds of events, so that they will be more motivated, instead of just being required, to exercise and play sports," said Yang, currently a vice-president of the World Anti-Doping Agency, who claimed China's first Winter Olympic gold medal in short-track speed skating at the 2002 Games in Salt Lake City, Utah.
In addition to those compulsory events, such as long-distance running and standing long jump, the test system needs to include more optional events and adjust its evaluation criteria to turn the school PE system into a more interest-driven program, Yang added.