Loquat farmer plants new seeds of economic growth
Share - WeChat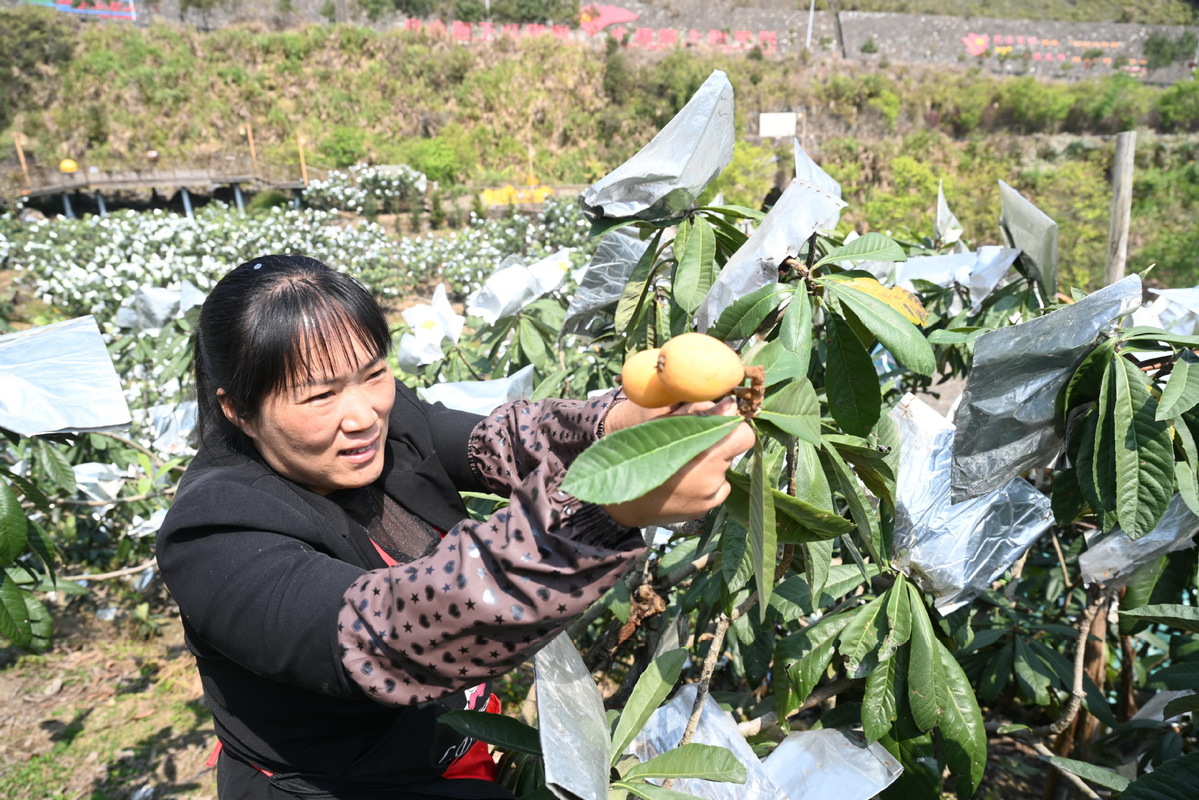 Wu Suhua started a business after returning to her hometown in Yanshu village of Yunxiao county in Fujian province in 2008.
In 2010, Wu began helping villagers sell loquat online and started to sell agricultural products, including loquat, by live-streaming in 2019. Wu also passes on e-commerce knowledge to young people in the village and organizes them to help villagers to sell their local products online.
Moreover, she has led villagers to renovate the abandoned tea garden and tea factory to establish cooperative farm for developing the village.
Currently, the village is working with the Fujian Academy of Agricultural Sciences to introduce new varieties of loquat, to give consumers a better taste of loquat, Wu said.
"We hope that young college students can return to hometown to start-up business, and make the loquat industry big and strong for building a better hometown," Wu added.