Colombia grapples with hippo problems for farmers and environment
Share - WeChat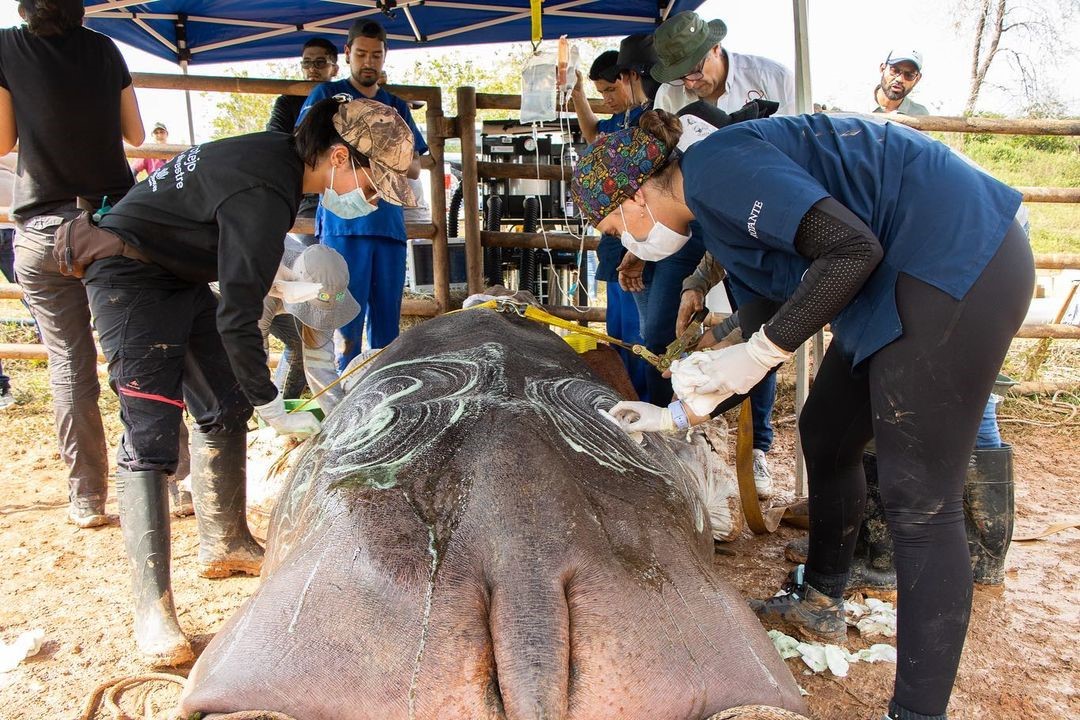 Civil society and government authorities in Colombia are struggling to find a solution to "invasive" hippopotamuses in the wild that have been damaging crops, affecting people's lives, triggering conflicts and impacting the environment.
With an estimated headcount of 136, the herd stands as the largest colony of hippos outside Africa, where the species originated.
The hippo problem, although relatively new, had its roots in the 1980s when notorious drug lord Pablo Escobar illegally imported four of the large animals into the country, to add to his private zoo at his ranch in Puerto Triunfo, Antioquia, some 240 kilometers northwest of Bogota, Colombia's capital city.
After Escobar was killed in 1993, the hippos were left to roam freely and multiplied to over 130 in just 20 years. They are now in the Magdalena Medio region, a large valley in the Andes, settled in an estimated area of about 2,000 square kilometers, almost twice the geographic size of Hong Kong.
In March last year, Colombian authorities officially declared the hippos as an invasive species.