China bags 3 medals at ISU Short Track Speed Skating World Cup
Share - WeChat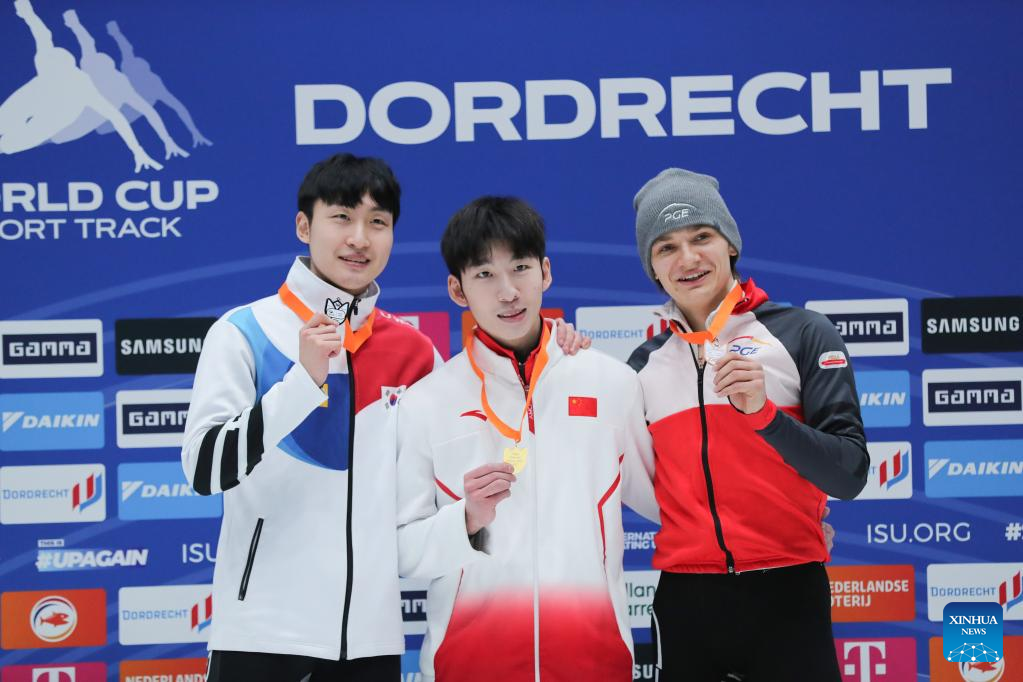 THE HAGUE - China pocketed a gold, a silver and a bronze at the 2022-2023 ISU Short Track Speed Skating World Cup in Dordrecht, the Netherlands on Sunday.
China's Lin Xiaojun clocked 40.693 seconds to win the men's 500m, which was his second victory in this category after being crowned at the Dresden leg. South Korean Lim Yong Jin and Lukasz Kuczynski of Poland took second and third respectively.
Dutch skater Xandra Velzeboer claimed the women's 500m title in 42.020.
The Chinese team of Lin Xiaojun, Zhong Yuchen and Song Jiahua came behind South Korea in the men's 5,000m relay final to settle for silver, and Japan finished third.
In the women's 3,000m relay, China (Gong Li, Xu Aili, Wang Xinran and Zang Yize) took the bronze. Canada and Hungary finished first and second place respectively.
Park Ji-won of South Korea won the men's 1,000m in 1:25.359. Song Jiahua finished fourth in 1:25.671.
Canadian Courtney Sarault triumphed in the women's 1,000m.
Most Popular
Highlights
What's Hot