China opening set to boost global growth
Share - WeChat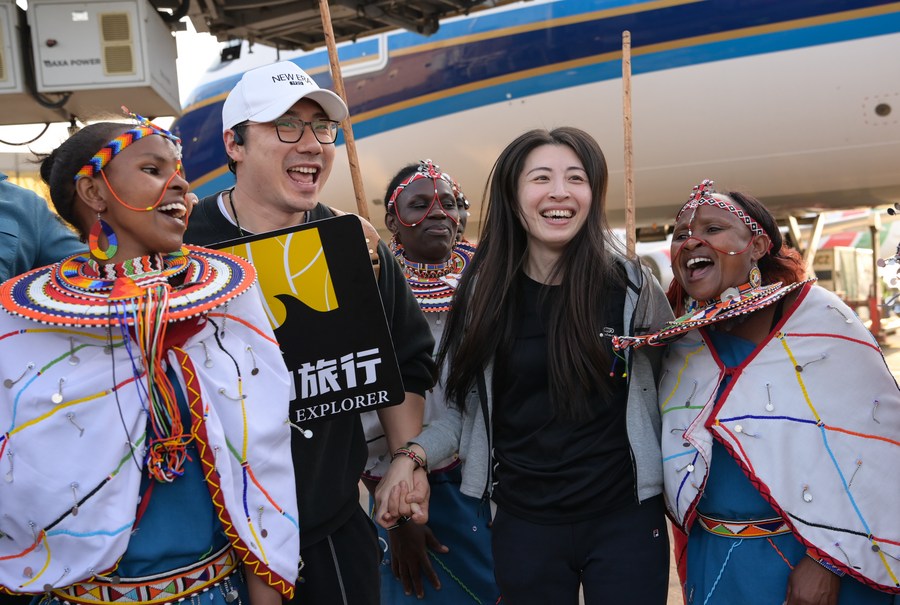 After three years, on January 8, 2023, China reopened its boundaries for international travel, easing up the COVID-19 restrictions. The decision, made by China, has set a path for global economic growth as Chinese consumers are ready to spend billions of dollars they have saved during these three years of pandemic restrictions. On the other hand, Chinese investors are also ready to make their money work for them by investing it in the international market.
Variety of industries will witness a boost because after reopening of China, demand has increased for supply chain. Now it will create a vibrant movement in international trade and will play an integral role in the recovery of the global economy. China is rapidly becoming a global hero of trade and commerce, and the whole world is astonished by its progress, which is why it has become a center of attention across the globe.
Now the East has two choices: either follow those who propagate against China with conspiracies or join hands with China to lead their countries on the path of success and achievements. History is a witness that the East prefers to adopt a defensive approach, so now it is high time to shift the mindset from conspiracies to opportunities.
China has offered its hand of friendship to the whole world and especially to Pakistan by investing the all-time high investment in the country in shape of China Pakistan Economic Corridor. Pakistan should keep handling this opportunity efficiently so it can bring a massive prosperity not only to the country but also to the region.
If we look back to what CPEC has given to Pakistan, we will clearly have an answer that responds positively to all the questions that might pop up. CPEC was launched in 2013 under the umbrella of the Belt and Road Initiative, which has achieved remarkable results and proven to be an example. CPEC has brought a massive decline in energy shortfall by adding 6,369 MW in the system under 11 projects and 10 more projects are in different stages of completion. Under this flagship project, China and Pakistan have expanded bilateral cooperation and enhanced growth in variety of sectors such as industrial development, information technology, healthcare and other commercial activities. CPEC has also made tangible contributions to the socio-economic development in the country.
CPEC has already connected Pakistan's lands and seas and now the construction of Gwadar port has added so much to Pakistan. If Pakistan focuses on making Gwadar a hub of international trade, it can strengthen its and bring prosperity across the country. It will facilitate tremendous peace as commercial activities will increase and help elevate poverty.
There is no doubt that CPEC is a win-win project for China and Pakistan. Pakistan, being a very important part of the largest and most populated continent, also has an edge of strategic importance. If we realize Pakistan's importance and sincerely join hands with those countries whose interests are actually tied up with us, we can bring Pakistan out of the current situation.
Pakistan has an amazing opportunity after China has reopened international in and out travel. Chinese companies are putting more trust in Pakistan because they are well aware that their government is paying much focus on this country. So, Chinese investors will bring their long-awaited investment in a variety of sectors in the international market, and we can capture a handsome share of it by adopting business-friendly policies and, most importantly, by maintaining law and order.
Chinese investors can easily be attracted to invest in Pakistan because if they initiate an industry in the country, they can enjoy the short trading routes from Gwadar and now they can trade with different regions from here as well. Pakistan is also a plus point for those Chinese investors who dwell in the western part of China as the western boundary of China is not connected with sea, so now they can transport their supply chain to Gwadar by land, and from this point on, it can be shipped to the destined country.
Farhan Ahmad is a journalist for Daily Pakistan and Muhammad Zamir Assadi is a journalist with Country Media Group, Islamabad.
The opinions expressed here are those of the writer and do not necessarily represent the views of China Daily and China Daily website.
If you have a specific expertise, or would like to share your thought about our stories, then send us your writings at opinion@chinadaily.com.cn, and comment@chinadaily.com.cn.
Most Viewed in 24 Hours
China Views