Allure of Japan's powder snow a growing danger as more tourists ski backcountry
Share - WeChat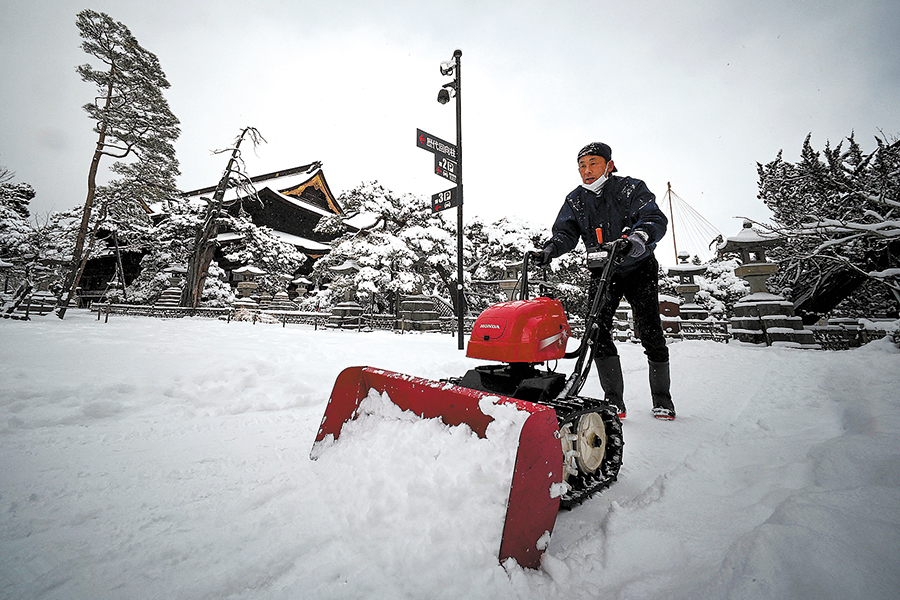 The popularity of Japan's crisp, powder snow among foreign skiers, surging back into the country, is luring more to seek the thrill of pristine backcountry slopes — sometimes with deadly consequences.
A rise in backcountry accidents comes as the Japanese government heavily promotes inbound tourism post-pandemic, having opened its border fully late last year for the first time since early 2020. Japan's snow, prized among skiers for dryness caused by local atmospheric conditions, is a big draw.
There is no national data, but in the popular ski prefecture Nagano, in all of 2019, some 22 people were involved in accidents on backcountry terrain outside designated resorts, none of them foreign. Last month alone, eight foreigners were involved in accidents in Nagano.
In one incident, an avalanche claimed the life of US World Champion freestyle skier Kyle Smaine and a second skilled foreign skier. Another visitor died in a different accident in Hokkaido, Japan's northernmost island.
Skiers, police and officials cite a combination of factors: a lack of safety information in English; the dearth of a national safety system, including regulating overseas guides; and the unwillingness of some visitors to follow safety advice.
Tomohiro Kushibiki, who heads the Nagano police's mountain safety division, said that, while the influx of inbound skiers was good for the local economy, "the sad reality is that safety awareness for foreign skiers is not keeping up. In fact, it's being left far behind".
The head of Japan's National Governors Association last week said a national system of safety measures is now essential.
A ski lift operator at one resort in Nagano, home of the 1998 Winter Olympics, described dealing with non-Japanese tourists as "a game of cat-and-mouse".
"Every day people are ignoring the 'keep out' signs or ducking under the barrier ropes — and almost all of them are non-Asian foreigners," he said. "We tell them 'no skiing' and they say 'we're pros, it's okay'."
Backcountry culture
The reputation of Japanese snow took off after the Nagano Olympics. Backcountry skiing grew too, despite the dangers of avalanches and steep mountains — risks some international skiers are willing to brave for the excitement of skiing on fresh snow in locations well away from sometimes crowded resorts.
"We were not intentionally marketing backcountry ... as more foreign skiers from countries with a longer history of backcountry skiing came to Japan, they brought this culture with them," said Hideaki Yoshimi, an official at the tourism authority of Nagano prefecture.
Nagano police have issued English warnings and guidelines in flyers.
The Japan Avalanche Network has daily information online, but English is limited as the site is still under development.
By contrast, signs at the entrance to some backcountry routes in the United States have a QR code allowing skiers access to the latest safety information.
Calls are rising for more to be done, whether through enlisting hotels to pass on safety information or to more rigorous control of foreign guides.
Japan wants to welcome foreign skiers, but they need to know the reality of the risks involved, said Kenji Kubota, a researcher with the Japan Rescue Organization.
"It's not just about snow monkeys in a hot spring or shiny slopes," he said.
REUTERS
Most Popular
Highlights
What's Hot