China-US tech ties strengthen amid challenges
Share - WeChat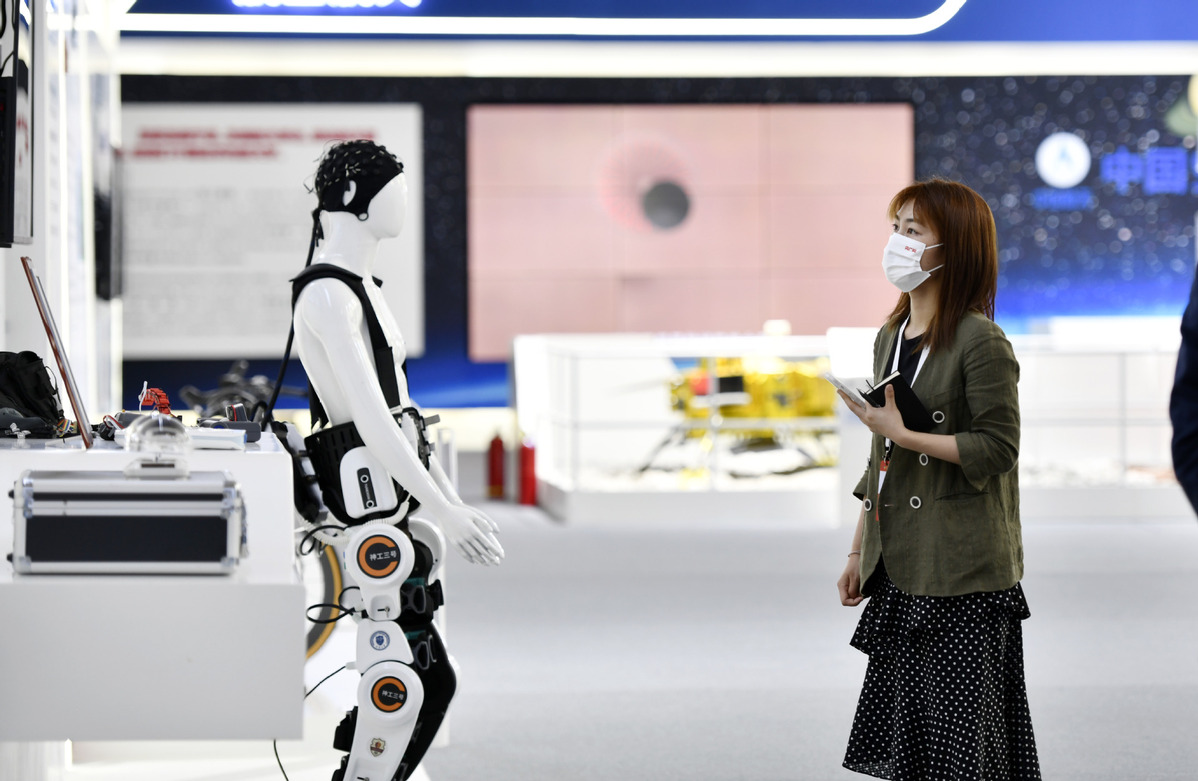 The China-US cooperation in innovation often seems to be accompanied with noises of concern, which have grown increasingly louder in recent years as politicians in Washington take actions to contain the rapid development of Chinese tech companies in strategically important sectors.
But the actions of business leaders and scientific communities can speak even louder than such noises. For instance, despite all the talk in the US government of being wary of China's rise in artificial intelligence, a report from Stanford University showed that China-US collaboration on AI research has quintupled since 2010 and totaled 9,660 papers in 2021.
"What's clear is that the amount of collaboration between the US and China has gone up dramatically, and it has gone up much more than any collaboration between two other countries," said Raymond Perrault, an AI researcher and a distinguished computer scientist at SRI International, which was formerly known as the Stanford Research Institute, in the report.
The conclusion surprised many people amid Washington's push for "technological decoupling" with Beijing, but on second thoughts, it can be found that it is quite reasonable. China and the US are highly complementary in their strengths in AI research, just as the two sides are in a wide range of other areas.
Put simply, AI needs three key elements. To wit, computing power, algorithms and data, which constitute the foundation for the technology to thrive. China boasts the world's largest amount of data. Almost no company in the world can ensure its AI application is the most powerful in the world without data input from China, even if it can develop one in the short term.
China's weight in the global data market will become increasingly greater. Data generated by the country are expected to account for 27.8 percent of the global total by 2025, according to a forecast by US market research company International Data Corp.
Meanwhile, China's AI talent is growing rapidly with stress on research and development capabilities. In 2021, the country filed more than half of the world's AI patent applications, and Chinese researchers produced about one-third of AI journal papers and AI citations, data from the Stanford University report showed.
It's easy to understand why US tech companies and researchers value cooperation with their counterparts in China highly, be it for beefing up local investments or inking more partnerships.
Also, it is worth noting that the US has a lot of its own advantages in AI. For instance, big US tech companies still contribute a lot to the fundamental AI algorithms and AI development tools that are used by many Chinese companies.
I have been reporting on tech for more than seven years now, and can attest from my front-row experience about China's transformation from an "innovation sponge" that absorbed and adapted existing technology and knowledge from around the world into a global pioneer, spawning a wide range of homegrown cutting-edge products and services.
I have also seen how US tech companies, such as Microsoft, Apple, Qualcomm and Nvidia, have benefited greatly from China's growing innovation prowess. Such a trend will likely continue, and cooperation will remain the cornerstone of the global business and tech community.
After all, innovation arising from cross-border cooperation is crucial for the world to deal with uncertainties and headwinds we had faced in the past, are facing now and will likely face in the future, be they the feared global economic recession, threats to global supply chains or the deep impacts of the COVID-19 pandemic on the socioeconomic aspects of societies.
I am reminded of a question I once posed to a senior executive of a US tech heavyweight. "Do you think the golden era of China-US tech cooperation is over?"
Pat came his reply: "No. Though challenges exist, opportunities outweigh that."