Beijing improves conditions for cyclists
Share - WeChat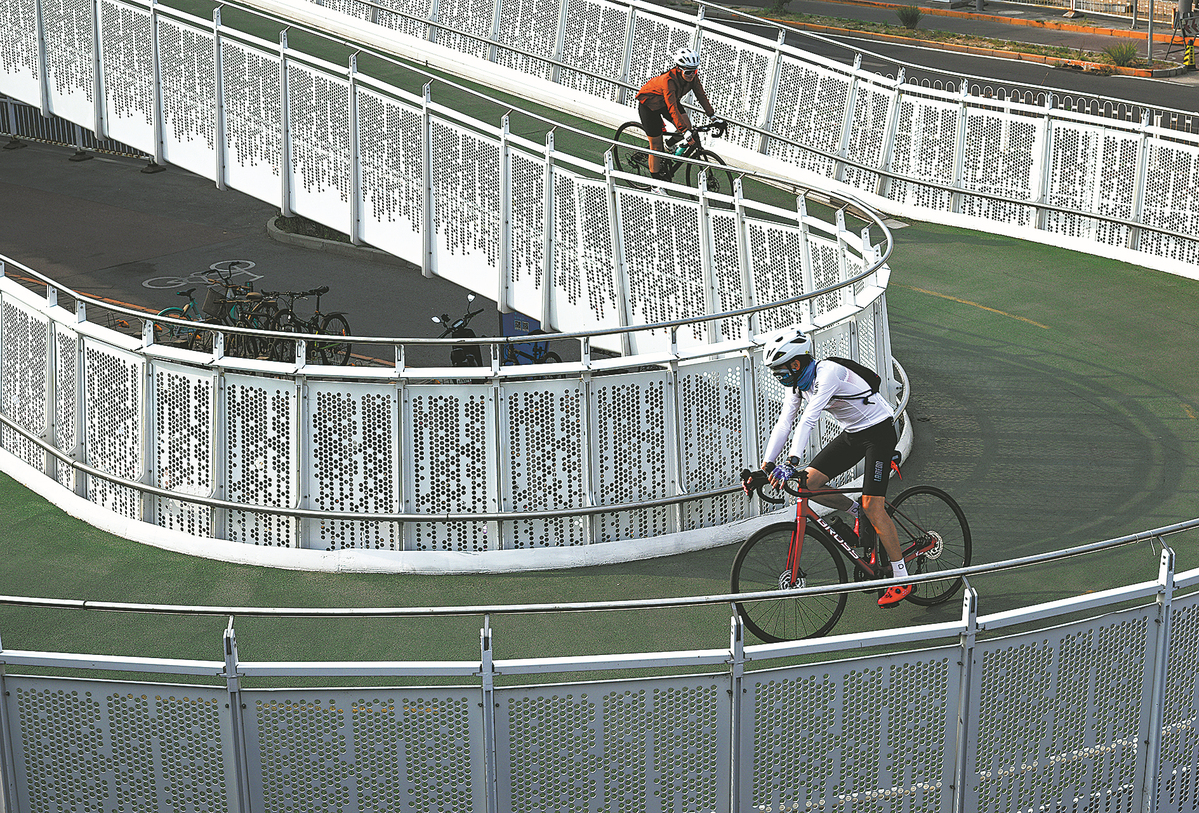 Yang Xinmiao, associate researcher at Tsinghua University's Institute of Traffic Engineering and Geospatial Information, said: "This is an inspiring goal. To achieve it, the safety and continuity of the designated cycle lanes should be given priority when planning roads.
"We need to be clear about the use of these cycle lanes," said Yang, who has long been involved with research work on green transportation and traffic safety, and also cycles to and from work.
"Safe space should be provided for cyclists on the lanes. If they feel safe, they will continue to use the lanes, but they may be discouraged if the lanes are not connected or end suddenly at a crossroads."
In 2021, some 52 km of nonmotorized transportation improvements were made to Beijing's Second Ring Road, with the width of the cycle lanes being increased from 2 meters to more than 3 meters, said Yang, who took part in this work.
"Traffic efficiency rose by 25 percent after the improvements, and the accident rate was reduced, as the wider lanes saw drivers slow down to prevent the risk of an accident," Yang added.
"The improvements made to the Second Ring Road set a good example for other busy roads in the city outside the downtown area that still need designated cycle lanes."